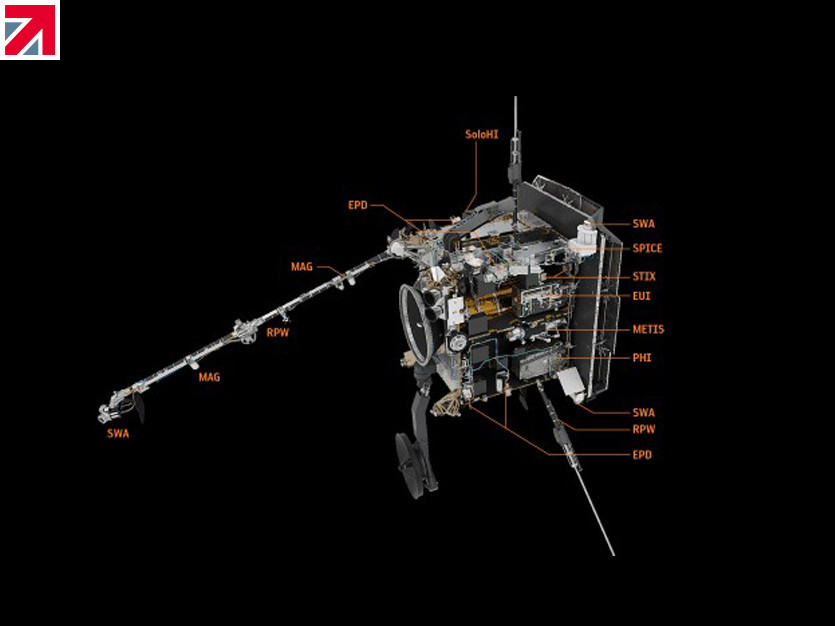 Excell's journey to the Sun
THE European Space Agency's Solar Orbiter mission launched from Cape Canaveral, Florida on 10 February. Its mission is to study the Sun from new perspectives.
Excell Metal Spinning worked alongside Imperial College London to manufacture the covers for the two magnetometer sections of the instrument. The magnetometer will provide in-situ measurements of the heliospheric magnetic field with high precision.
The Mission
Imperial College London leads the magnetic field investigation on Solar Orbiter and has built the magnetometer instrument, which will facilitate detailed studies into the way the Sun's magnetic field links into space and evolves over the solar cycle; how particles are accelerated and propagate around the Solar System, including to the Earth; how the corona and solar wind are heated and accelerated.
Excell Metal Spinning's spun components will stand the test of time in space as the mission will take 10 years to complete. As the mission progresses the team at Excell will be keeping a close eye on the findings made by the principal investigator Prof Tim Horbury and his team at Imperial College London.
From all the team at Excell Metal Spinning we wish the mission all the success in pushing the boundaries of our knowledge of the sun and how our parent star works.
Member-created content 5 months ago | News