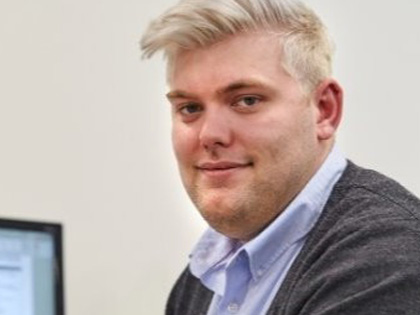 MADE in Britain member Pallite has joined the Green Growth Programme and is already seeing benefits from completing the survey. Pallite's Matt Marks (left) answers the questions.
What did the Green Growth assessment tell you about your business?
PALLITE has made very good progress in its sustainability journey, not only as a business but also offering a green alternative for the supply chain. However, the Green Growth assessment has shown there is always something you can do better!
Has the Green Growth assessment changed the way you work?
Working in sustainability and the environment, it can sometimes feel very insular and you're preaching on your soapbox about sustainability. However, the Green Growth assessment showed me who needs to be included, what is required from them and how a joined-up approach will benefit the business, rather than a solo approach. This includes increased involvement with all employees, suppliers, and customers. We've increased our social media presence, showcasing that PALLITE is a sustainable business offering a sustainable alternative solution.
How easy was it to gather the data? How long did it take you to fill it in?
Being ISO14001 and FSC accredited, the data gathering was straightforward. However, ISO14001 data collection is very evidential, the Green Growth assessment allowed me to review the data and consider what areas with the business require further attention and how they can be more effective and efficient to minimise environmental impact. I set aside an afternoon to progress through the assessment, which only took a couple of hours. My biggest piece of advice is to print off the PDF questions before attempting the assessment. This way you will know what data is required and will help speed up the input.
Did the Green Growth assessment tell you anything you didn't know?
Communication. As a business, we do a lot with regards to Green Growth, but we don't necessarily shout about it enough. This assessment has helped shape those comms and who we should be talking to.
What has been the biggest benefit, having completed the Green Growth assessment?
The biggest benefit I've found is that the Green Growth assessment has allowed me to take a step back, review how the business is operating and how we can make this more efficient. Having the Green Growth assessment as a self-assessment is ideal, as you're not being audited to gain certification. You can be as critical as you wish, without fear of being penalised. I plan to review my initial assessment and in the coming months re-assess to see how new implementations have affected our score.
If you would like your business to join the Green Growth Programme, the journey starts here: https://green.madeinbritain.org/
For more information about Pallite, see the company's member profile page here.