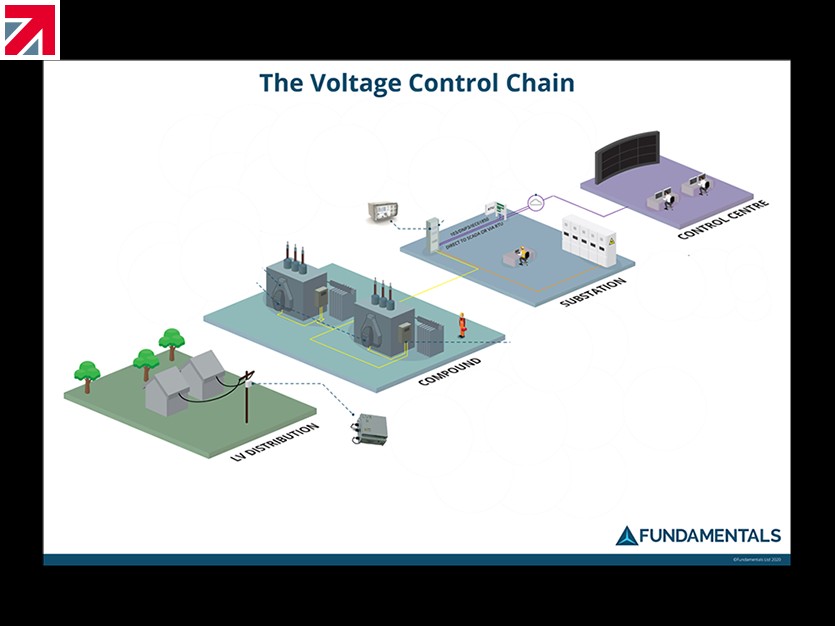 Electricity and innovation will power Green New Deals worldwide
Countries around the world are embracing the need to transform their energy industries and infrastructures. The drivers are twofold: post-COVID stimulus packages that will get economies moving again and create jobs, plus ever-more radical and faster action on carbon emissions. Here's a take on the future of the UK electricity grid from power systems technology specialist Fundamentals.
BOLD POLITICS & BIG MONEY
The UK government has announced a £12 billion Green Industrial Revolution, with a 10 point plan to 'build back better, supporting green jobs and accelerating our path to net zero'.
President Biden has announced a $2,000 billion Green New Deal to make the USA carbon neutral by 2050 and create millions of green jobs, including a move to 100% electricity generation from renewable and zero emission sources by 2035. China has pledged to reach carbon neutrality by 2060, investing thousands of billions of yuan. The EU's version will cost £850 billion over the next 10 years.
Bloomberg's New Energy Outlook for 2050 stated: "The power system of the future needs $14 trillion in grid investment. Renewables and batteries will capture 80% of the total $15.1 trillion invested in new power capacity."
The message is clear enough. With America and China pitching into the war on climate change and funding eye-watering post-COVID-related economic stimuli, virtually every major country is moving in the same direction. Suddenly, the political will to go green is everywhere in spades – and so is the money to make it happen. The planets are truly aligned. The Green Deal Race is on.
IT'S ALL ABOUT ELECTRICITY
The ONLY technology that can deliver a sustainable future is electricity. A lot more of it, produced more cleanly, managed and delivered more intelligently, powering virtually everything we use.
Public money and private capital investment are only parts of the story. So is regulation. The UK government has announced a ban on new internal combustion engine cars by 2030, followed by hybrids in 2035. That's a big chunk of the 40% of energy which Britain currently uses in transportation, overwhelmingly propelled by fossil fuels. The move will require a lot of new electricity and the infrastructure to distribute it.
AND MORE TO COME
The UK has also committed to phase out gas heating and replace it with cleaner technologies, primarily heat pumps. That too is an awful lot of electricity.
We can expect to see many more regulations which will compel or encourage consumers and industries to choose greener energy options.
To make the UK Green Industrial Revolution happen, we will need millions of electric vehicles, charging points, heat pumps, wind generators, solar panels and energy storage systems - and a transmission and distribution grid which can embrace changes on an unprecedented scale.
John Langley-Davis, Fundamentals' Portfolio Manager, said: "Wholesale replacement of the existing grid is not an economic option. We must use the assets we already have more intelligently and efficiently, adding capacity and flexibility to meet changing demands, at a cost which customers can bear. We need to innovate as never before."
NEW WAYS OF DOING
Take the regulation of voltages across various parts of the grid – an area where Fundamentals has developed a range of world-leading, innovative technologies. As in many countries, the UK power system was built on a model of big, central power stations, feeding electricity over transmission and distribution wires to end users.
The problem comes when you start connecting multiple sources of generation at one end, e.g. wind and solar farms with fluctuating outputs, together with millions of new users at the other end, e.g. electric cars and heat pumps. Variations in voltages outside design parameters cause inefficiency, poor asset performance and failure. To add to the problem, many 'end of network' sites, such as rural villages, are still served by wires designed to power a few domestic appliances. Add electric cars and heat pumps, and the voltage goes haywire.
INNOVATE, INNOVATE, INNOVATE
Mr Langley-Davis added: "The innovations we have developed are already solving many of these issues – from simple pole-mounted boxes that keep the voltage steady for rural customers, to whole-system voltage management solutions, embracing large sections of the grid. But voltage regulation innovations will need to keep ahead of the curve.
"The need to keep older parts of the grid running reliably, while adding more capacity and flexibility, is driving dramatic innovations in management systems. Many of the substations in service were designed to be inspected and controlled manually, with only basic links to central control rooms.
"Now, both legacy and new substations are being digitised and automated, with cloud-based communications networks and control systems. In place of manual inspections and waiting until assets break down and cause outages, virtually every part of the grid can now be monitored for faults developing, so they can be isolated and fixed, long before they lead to failures.
"Machine learning and artificial intelligence-derived algorithms are growing in sophistication and power all the time. Result: constantly evolving power grids that can rapidly adapt to change, while delivering electricity where and when it is needed, with maximum efficiency and reliability, at lowest cost."
BUILDING SMARTER
Global Green New Deals will require massive investment in new physical grid infrastructure. They will also require unprecedented innovation in the technologies which make the grid work smarter – new and improved products and systems for management, communication and control.
Politicians increasingly talk about 'wartime measures' to address the twin challenges of rebuilding a post-COVID economy and tackling climate change. Wars necessitate massive investment and willingness to adapt to change quickly. But they are also famously effective at driving the pace of innovation to heights undreamt of in peacetime. All the signs are that this is exactly what is happening in the energy sector, right here and now.
Over the next few months, we will be releasing a number of articles on innovations in the energy sector to help support net zero.
Find out more about Fundamentals Ltd on their member profile page here