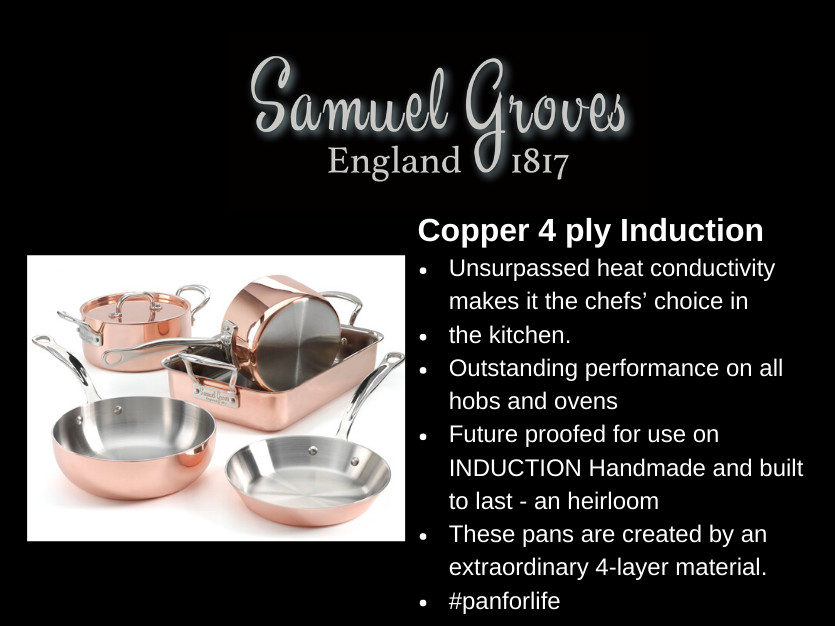 WHEN Samuel Groves was established in Birmingham in 1817 it was making candlesticks. Today the company is best-known for its first-class Samuel Groves cookware, Mermaid bakeware and the Tom Kerridge Cookware collection. All of the products are made in the Yardley factory using the finest materials and they are built to last.
Lee McDonagh, managing director of the family-owned U Group, which owns the brands, told Made in Britain, "We recognised the superior pedigree of the Samuel Groves and Mermaid brands and the potential for U Group. We're very proud to be able to say we make world-class cookware and bakeware in Birmingham. We applied to join Made in Britain because membership independently reinforces the UK-manufactured aspect of our cookware and bakeware and helps the customer to quickly identify the provenance of the product."
The company is promoting a 'pan for life' scheme which encourages customers to get in touch about having their old and damaged pans repaired and restored. U Group plans to put the official, protected Made in Britain mark on its packaging and labelling.
To find out more about Samuel Groves and Mermaid visit the members' directory profile page here and the company's website here.