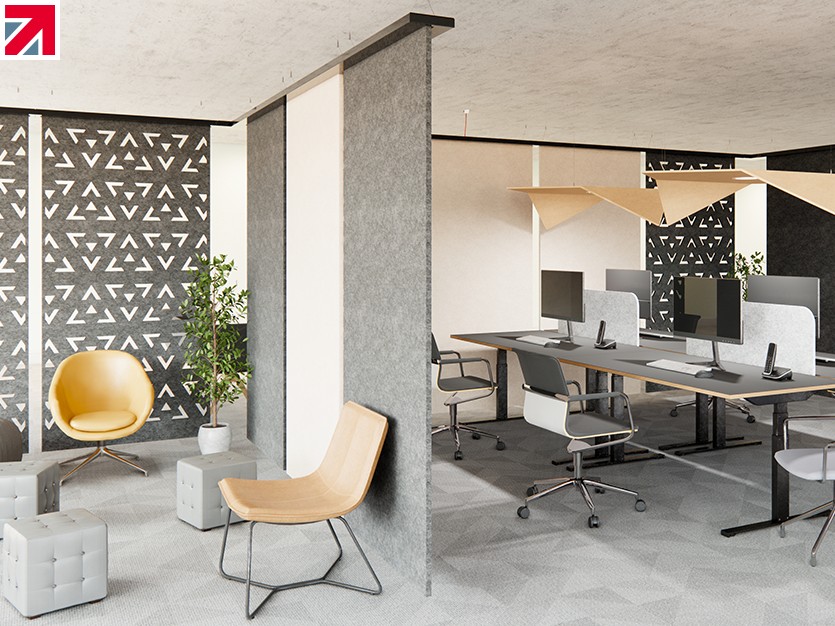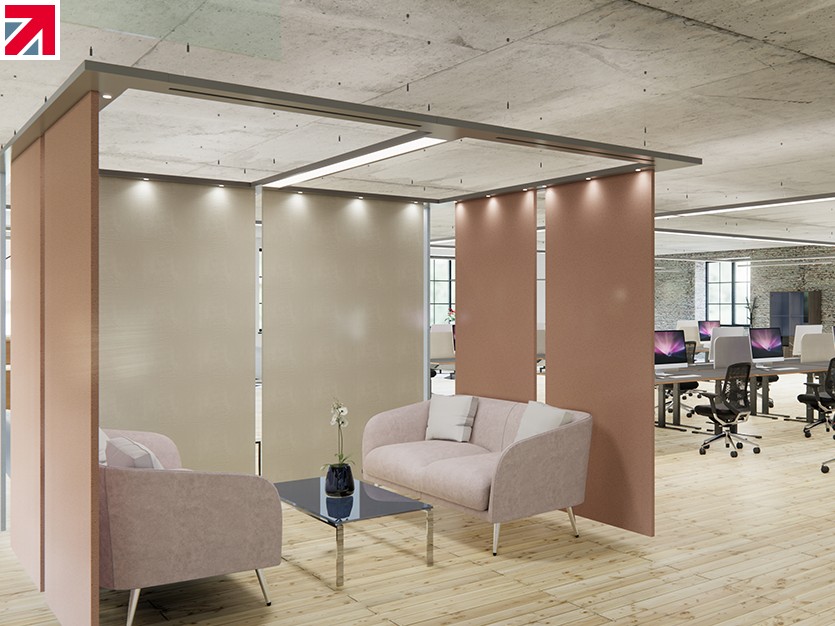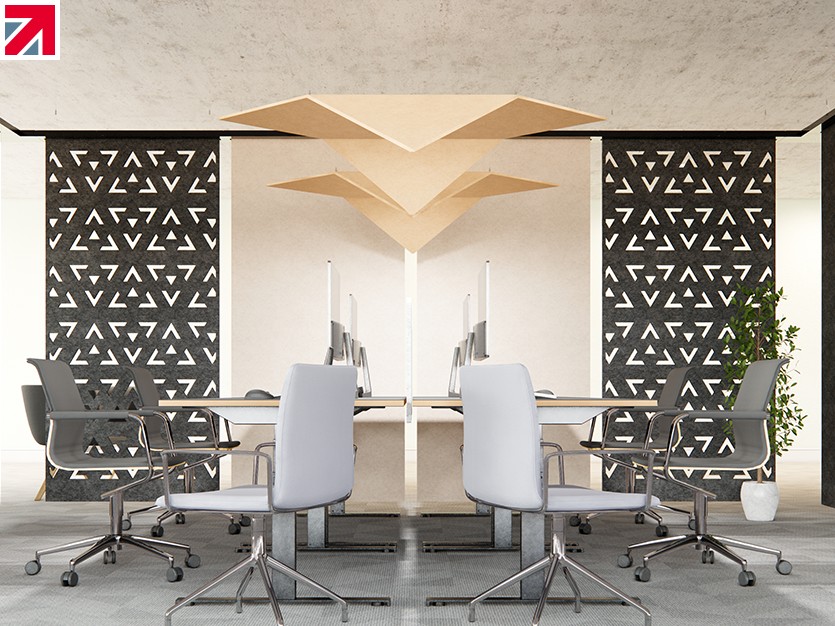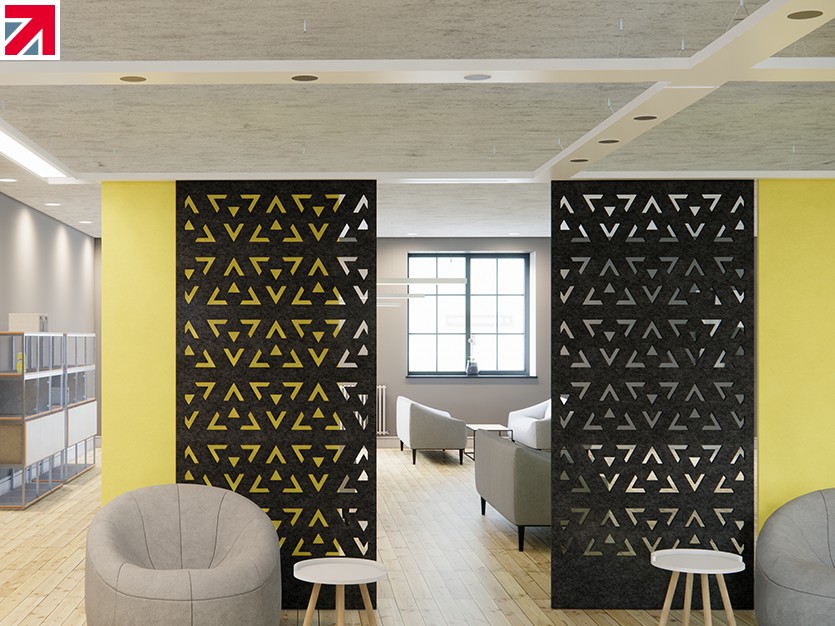 There are many advantages of open plan areas such as the feel of increased space and togetherness, however, if not designed correctly there can be a variety of challenges especially where noise is concerned.
As part of the new Matrix Linear System, Steon have developed a collection of hanging acoustic panels which can be arranged into a semi-enclosed privacy booth or partition certain areas.
CREATE A ROOM WITHIN A ROOM WITHOUT EXPENSIVE INFRASTRUCTURE
The implementation of hanging acoustic panels helps to mitigate disruptive noise from any open plan space and create a quiet environment in which people can make private calls, hold meetings, work quietly or simply just enjoy a private space.
ENDLESS DESIGN OPPORTUNITIES
Not only are these solutions functional, but they also add an unexpected design element to interior projects.
The panels are completely customisable and enable the client to have complete control over the final result whether that be choosing a colour which is on brand or having bespoke cut out patterns.
MANUFACTURED USING RECYCLED PLASTIC BOTTLES
These polyester fibre panels are manufactured from recycled plastic bottles making them a highly sustainable option. Other advantages of this material are that it is durable, easy to maintain and can be recycled and used again in the long term
View our Matrix Linear System booklet to see more of our hanging acoustic panels: https://bit.ly/3bfXvEN
Find out more about Steon Lighting on their member profile page here