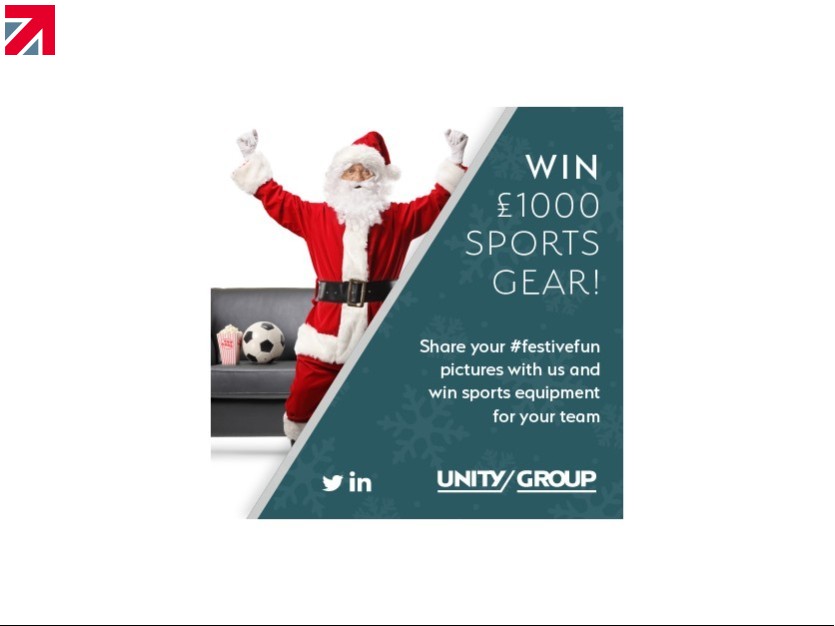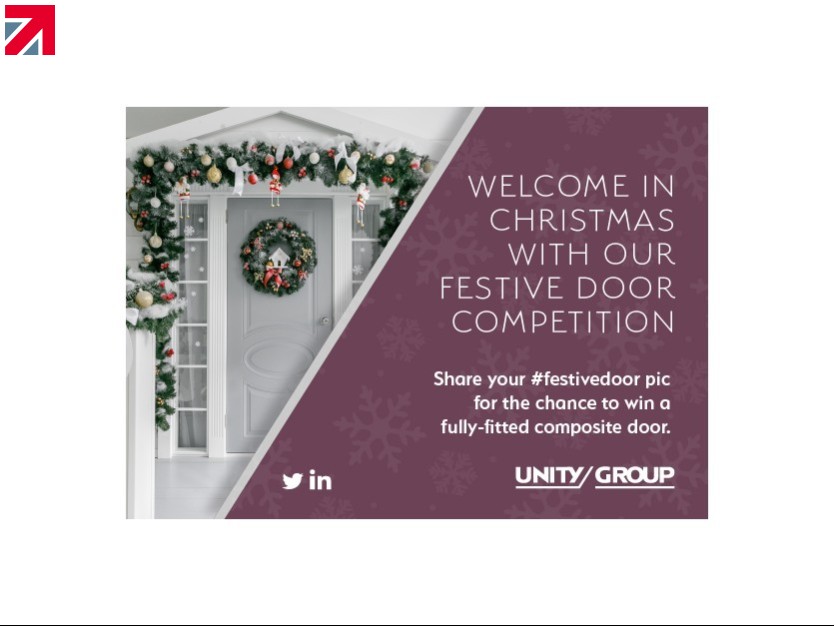 Unity Group launches its annual Festive Door Christmas Competition
Following on from last year's success Unity Group has decided to run their #festivedoor Christmas competition once again.
The idea behind the campaign is to spread some Christmas cheer and offer employees, friends, customers and future customers the chance to win a fully-fitted composite door. The competition runs until the 16th of December.
To enter is easy. Entrants must follow, and post their #festivedoor at @UnityDoors or on their LinkedIn page: https://www.linkedin.com/unitydoors
There are no rules, everyone can get festive as they choose, from simple tinsel garlands, to lights and full on bling and Rudolph!
This year, they're also opening it up to sports clubs, schools and community centres with the opportunity to win £1000 worth of sports equipment. They just have to take a pic of themselves or the sports hall and team looking all festive and then post this on the same social channels @UnityDoors or https://www.linkedin.com/unitydoors and they could be in with a chance of winning.
For full details of the competition and to see previous winners entries, read more on the website: https://www.unitydoors.com/news/festive-door-competition-2021/
#spreadthecheer #christmasiscoming #festivedoor #festivefun #competition
All the best from the Unity Group.
Find out more about Unity Doors Ltd on their member profile page here