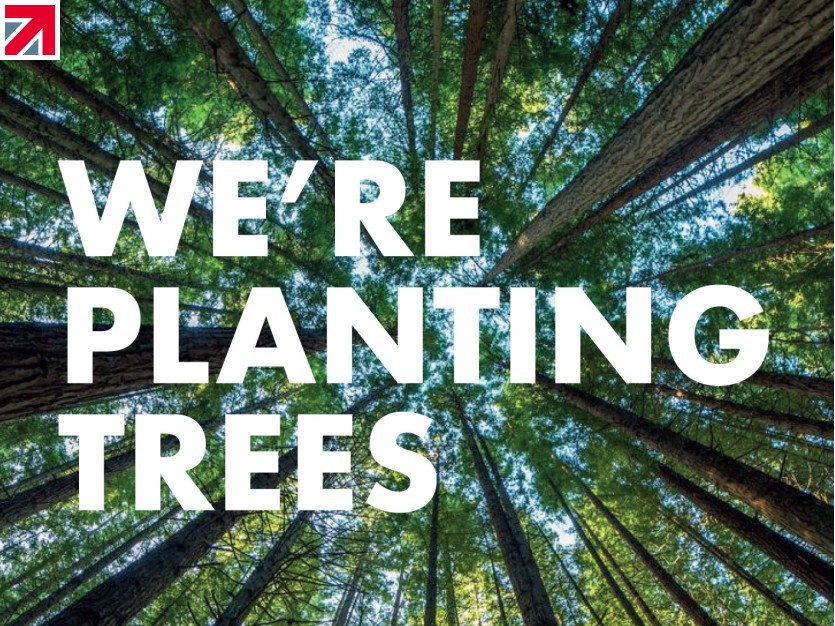 Within our Build Show 2021 marketing campaign we had a tree planting pledge. We pledged that for every 'opt in' we received; we would plant a tree on your behalf. The response was fantastic, and we had 171 'opt ins' over the duration of the three day show. We have decided to more than double this amount and plant 350 trees (including one for every staff member)! This project will carry out 105.60 tonnes of CO2 sequestration - the equivalent to 257,980.80 miles in a standard car!

Our marketing campaign promoted a sustainability ethos due to it being such a prevalent matter in recent decades. At Easy-Trim we see the future as green and sustainable and we strive to not only comply, but to drive and promote this culture. We want to emphasise how such a small action can make a difference and aid in the limitation of climate change. From all departments of our business we will be making changes to reduce wastage, carbon emissions and improve our overall environmental credentials.

This is only our first step to changing the environment and we will continue this for a greener future. Small change, big impact.
Find out more about Easy-Trim Roofing & Construction Products Ltd on their member profile page here