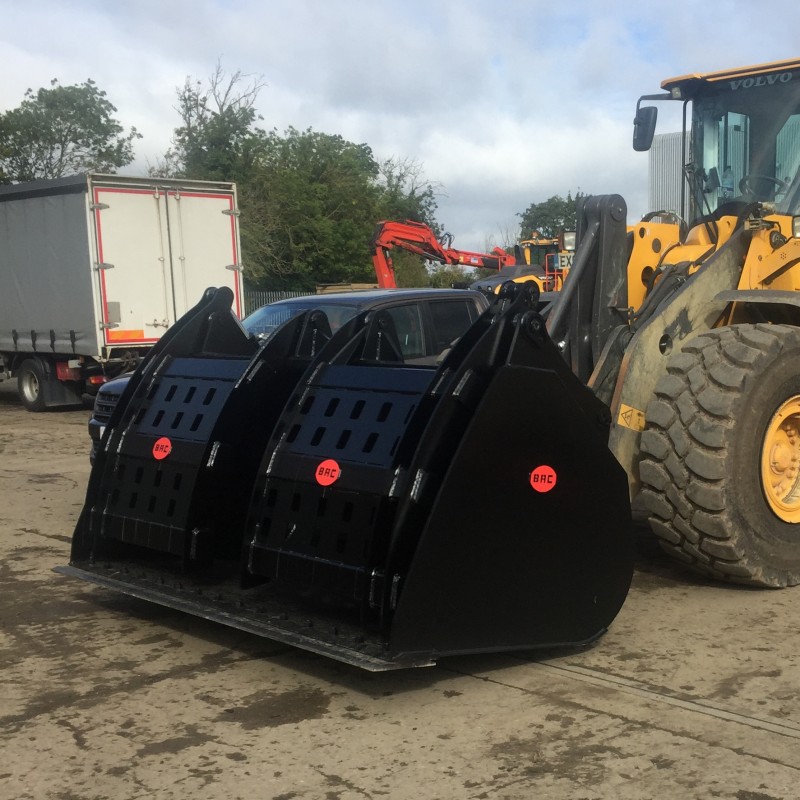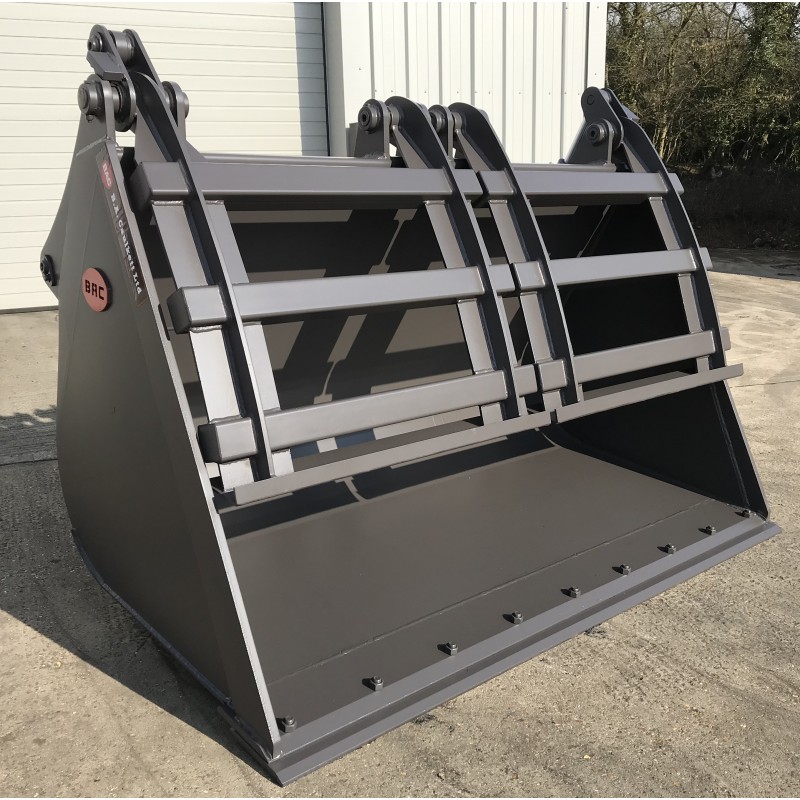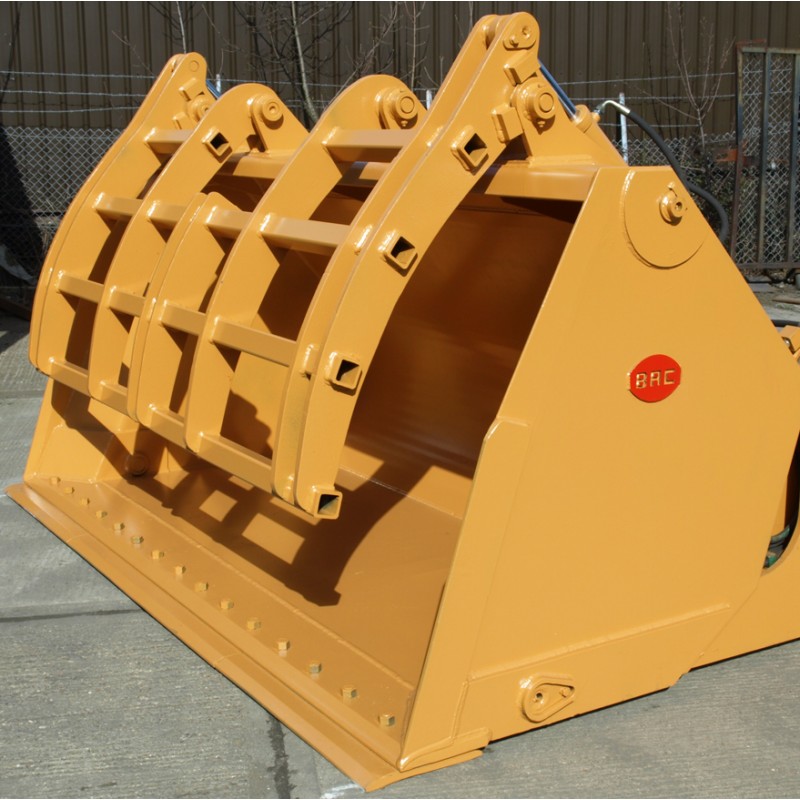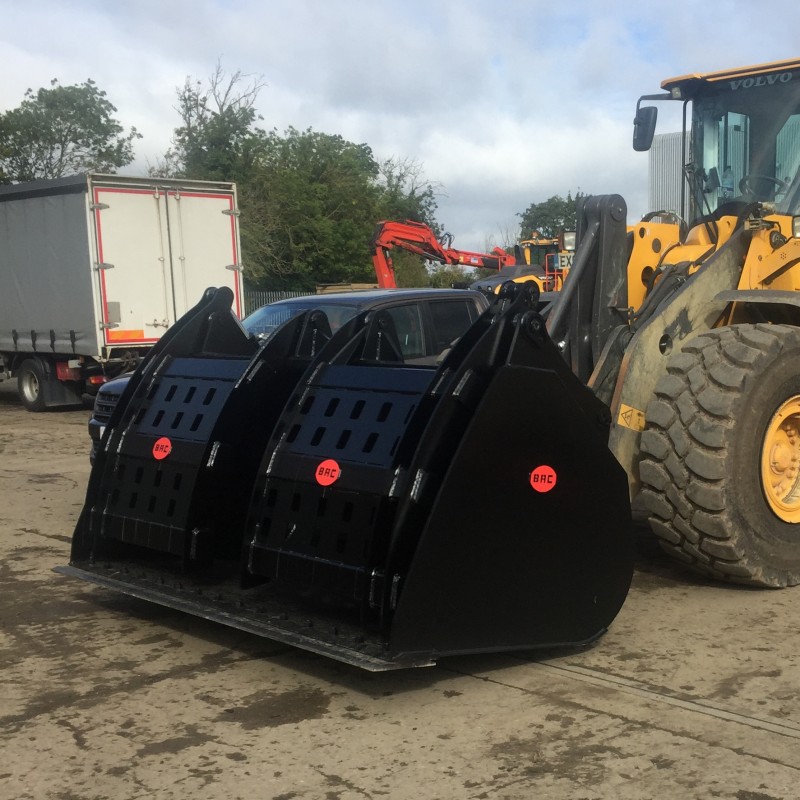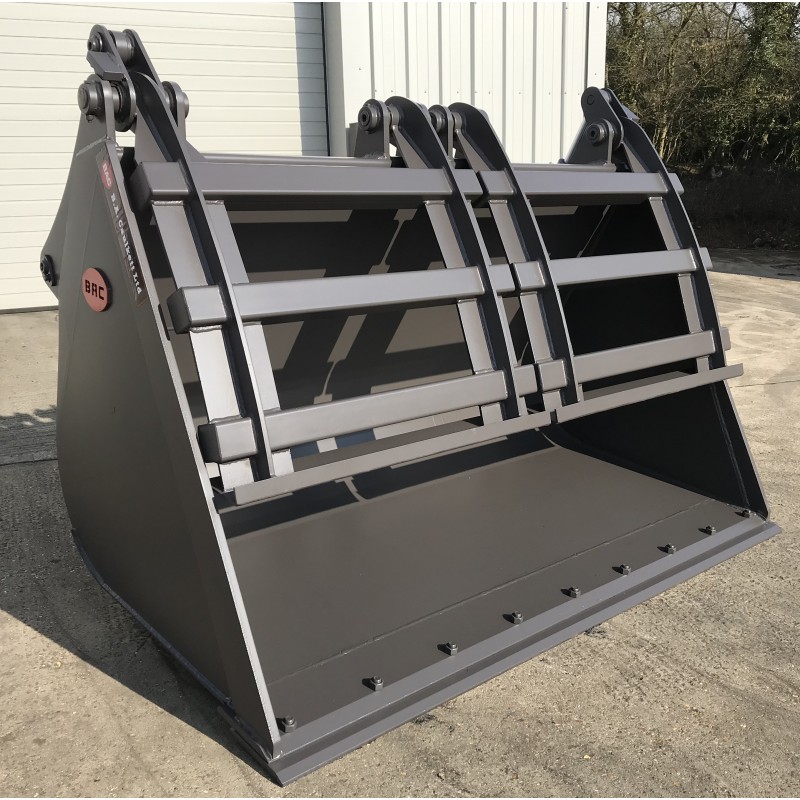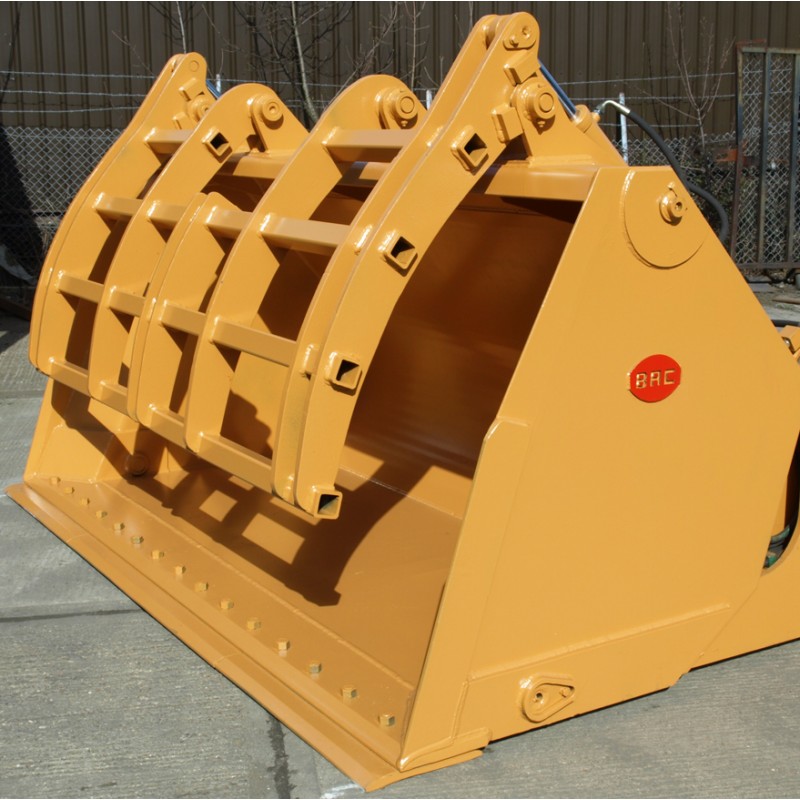 Product Buying Options
Product Capacity: 5 per week
Minimum Order Quantity: One
Additional Sales Information: All Clam Buckets are made to a customers exact specification so that they are perfectly suited to the loading shovel / telehandler being used and the application. Visit our factory and showroom and talk to our design team +44 (0) 1440 706429
Product Description
Our Clam Buckets Feature:
High tip or standard bucket
Independent twin ram double clam
Quick hitch or direct mount fitment
Bolt on reversible wear edge
Bolt on heel plates
Fitted with hydraulic cross line relief valve to protect the hydraulic system
Hydraulic slow down valve fitted to clam
Comes complete with all hoses and fittings
Electric solenoid valve fitted, if required for 4th line
BA Caulkett high capacity Clam Shell Buckets are designed for a wide range of applications. These include bulk handling of a wide range of agricultural materials including manure, grain, and wood chip.
A benefit of the Clam Bucket is that larger volumes can be moved as the bucket floor opens to release material, as the load centres are kept closer compared to a conventional high tip bucket configuration.
If moving manure there are further benefits over traditional high tip buckets. On a clam shell bucket the rams are set vertical, which means they avoid being pressed into the manure; a traditional high tip bucket with twin rams problem.
BA CAulkett Clam Buckets utilise Hardox high tensile steels in their design and features high capacity hydraulic cylinders for a positive bucket opening. Ideally rams will be covered to provide spill protection.
Applicable Product Categories
Manufacturer Profile
B A Caulkett Limited
Engineering / Heavy
Other products available from this manufacturer