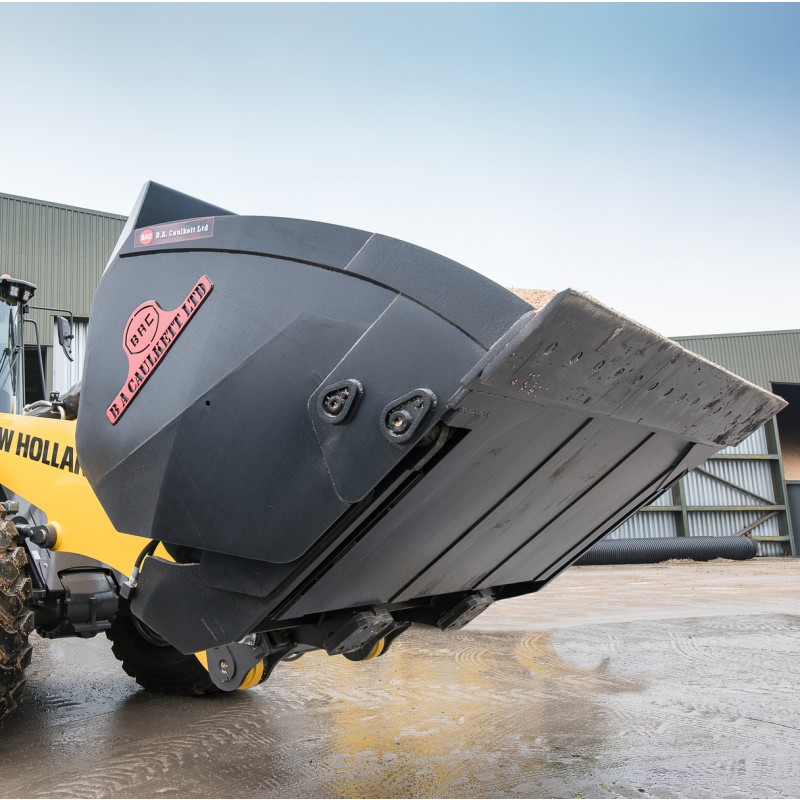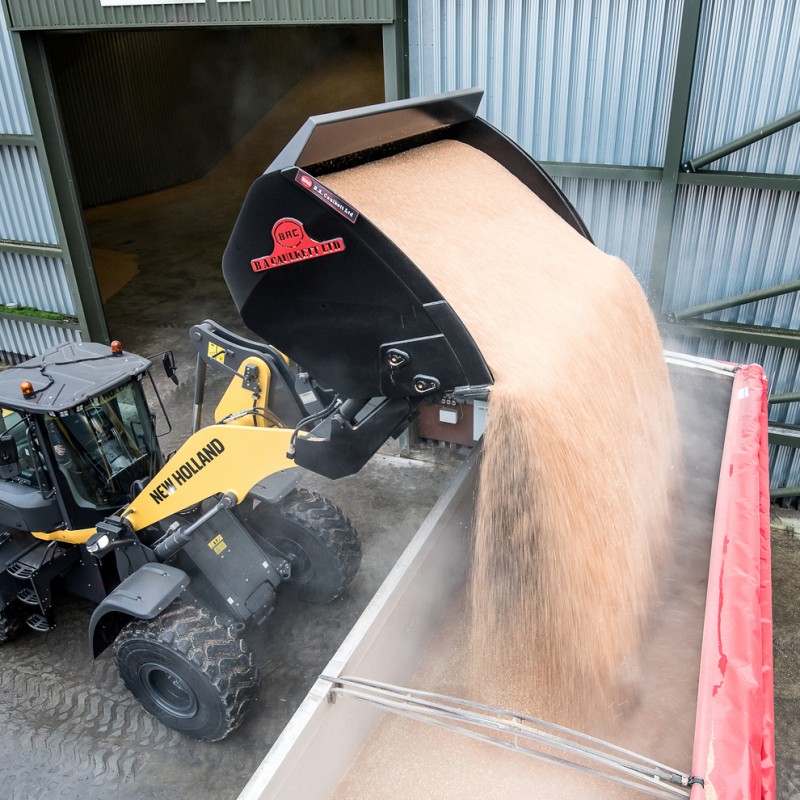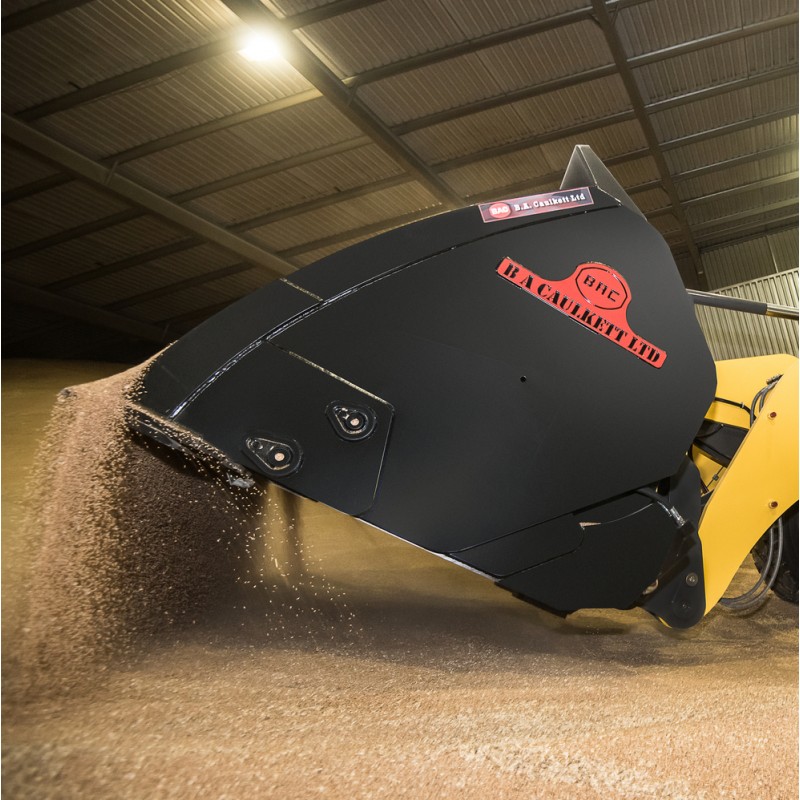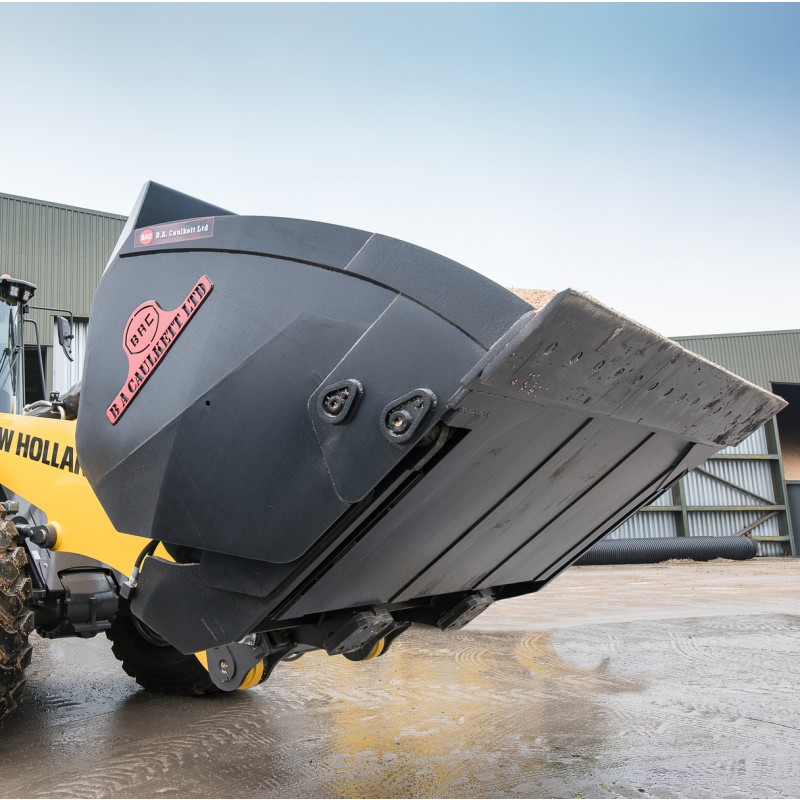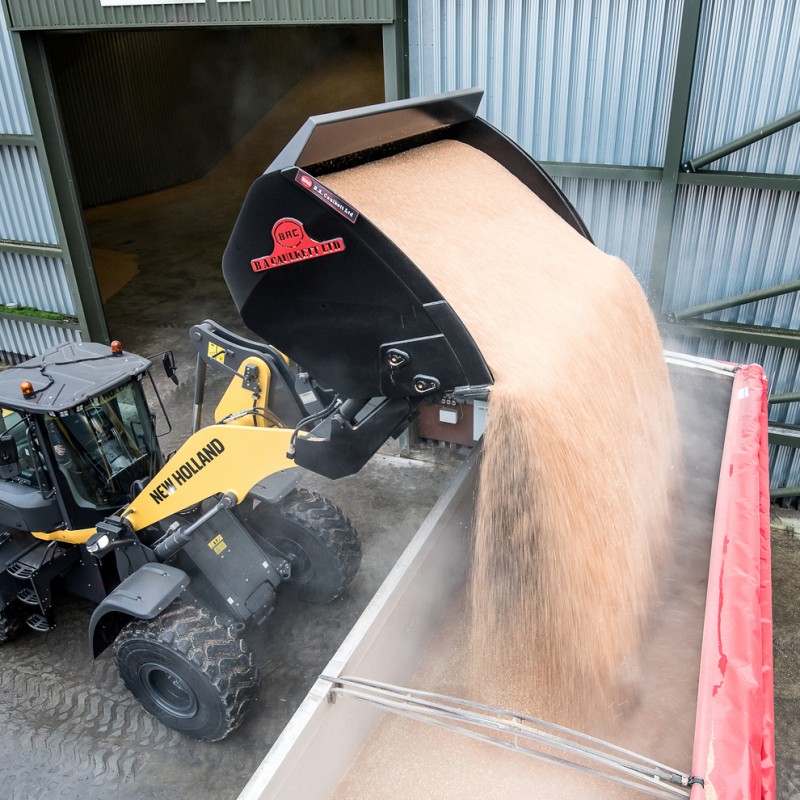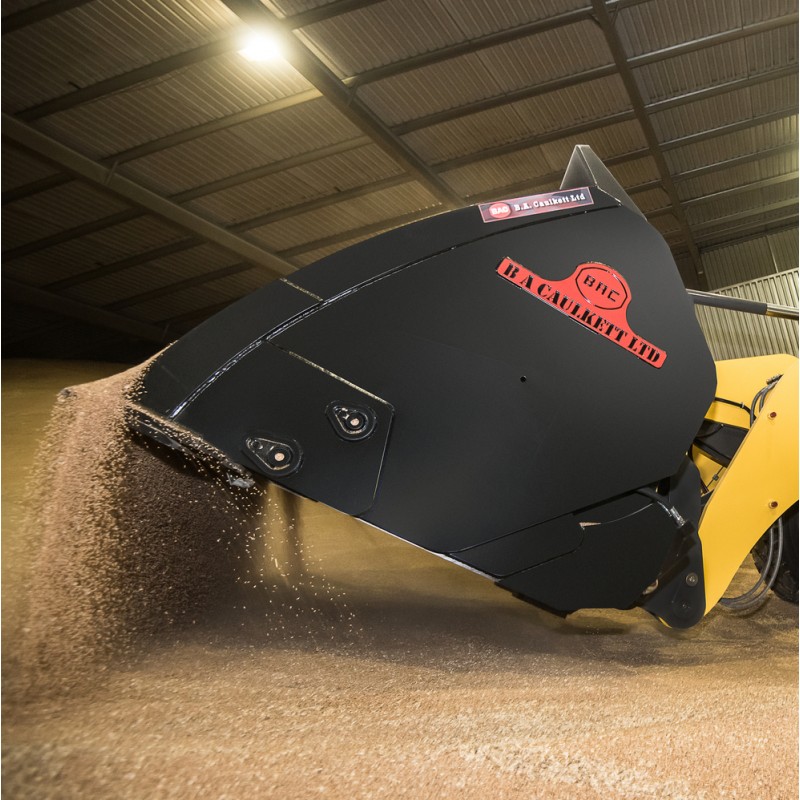 Product Buying Options
Product Capacity: 5 per week
Minimum Order Quantity: One
Additional Sales Information: All Grain Buckets are made to a customers exact specification so that they are perfectly suited to the loading shovel/telehandler being used and the application. Visit our factory and showroom and talk to our design team.
Product Description
Our Grain Buckets are available in two formats
High Tip Grain Bucket
General Purpose Grain Bucket
Our Grain Buckets Feature:
High tip or standard bucket
Independent twin ram
Quick hitch or direct mount fitment
Bolt on reversible wear edge
Bolt on heel plates
Fitted with hydraulic cross line relief valve to protect the hydraulic system
Comes complete with all hoses and fittings
BA Caulkett high capacity Grain Buckets are designed for the bulk handling of materials including grain, pellets and wood chip.
A benefit of the Grain Bucket is that larger volumes can be moved with minimum loss of grain. Where only grain is being transported BA Caulkett can design and manufacture these in a lightweight format which provides significant weight loss advantages.
Elements to consider when selecting your Grain bucket
Would you benefit from a Spill Guard. These can be designed into the bucket build reducing the chance of grain spilling whilst in transit.
What Bucket Angle will provide you with maximum operating efficiency. By having a specific angle designed to suit your head stock this can maximise the crowd and dump potential of your machine
If you are looking for the floor length to be as short as possible would a curved side profile be beneficial. This design allows a level bucket fill whilst maximising the tear out force
Depending on your equipment a lightweight grain bucket might provide you with the volume capacity you require but at a fraction of the bucket weight
Applicable Product Categories
Manufacturer Profile
B A Caulkett Limited
Engineering / Heavy
Other products available from this manufacturer