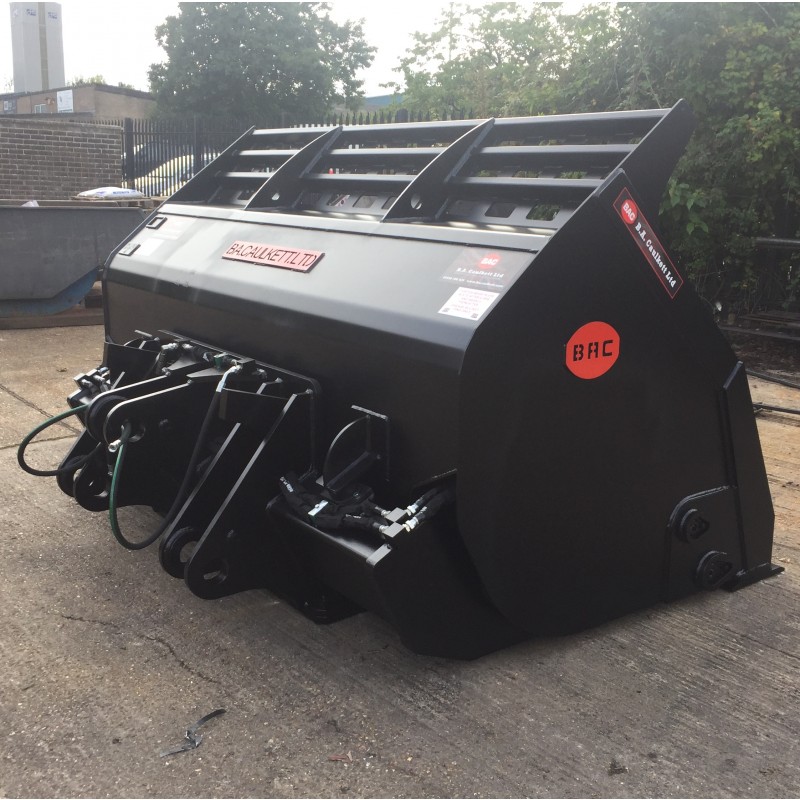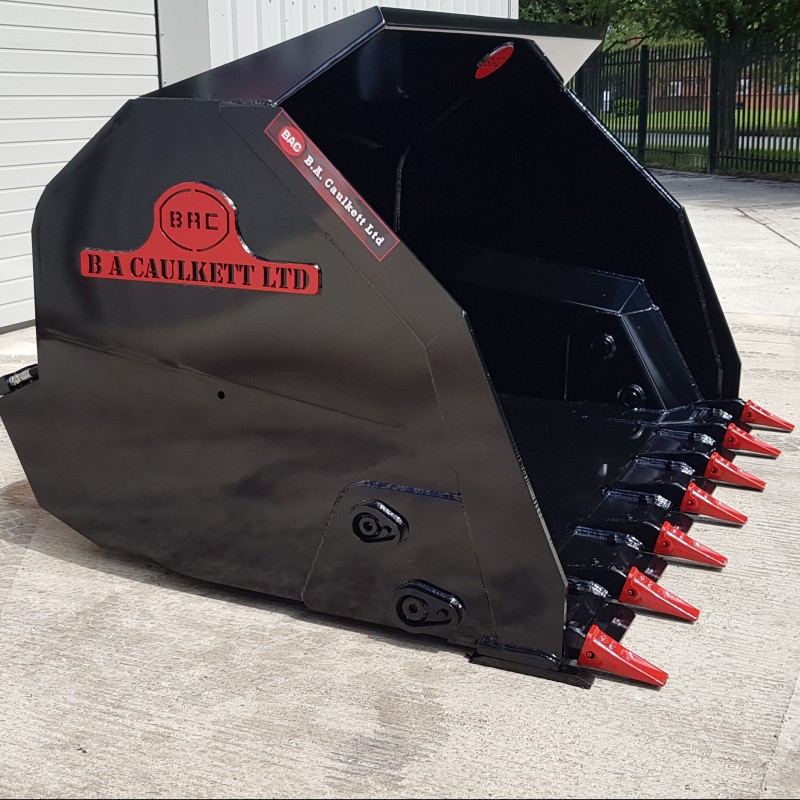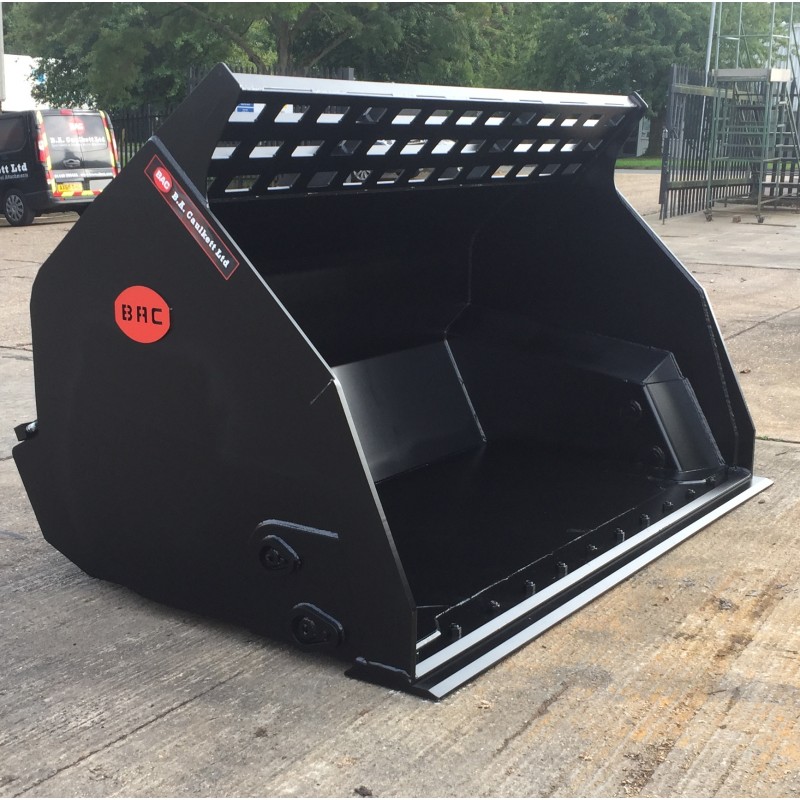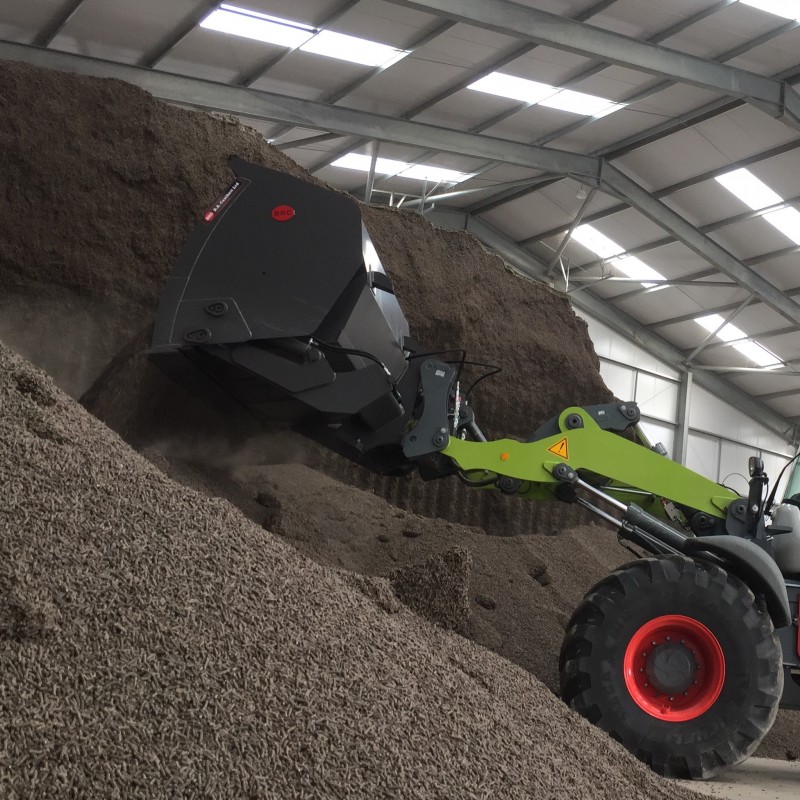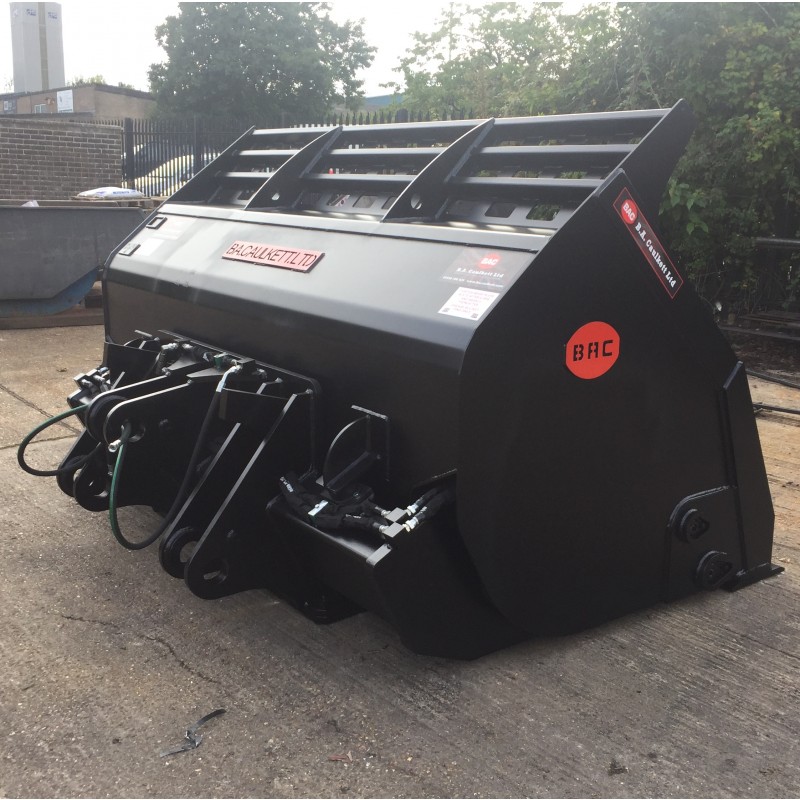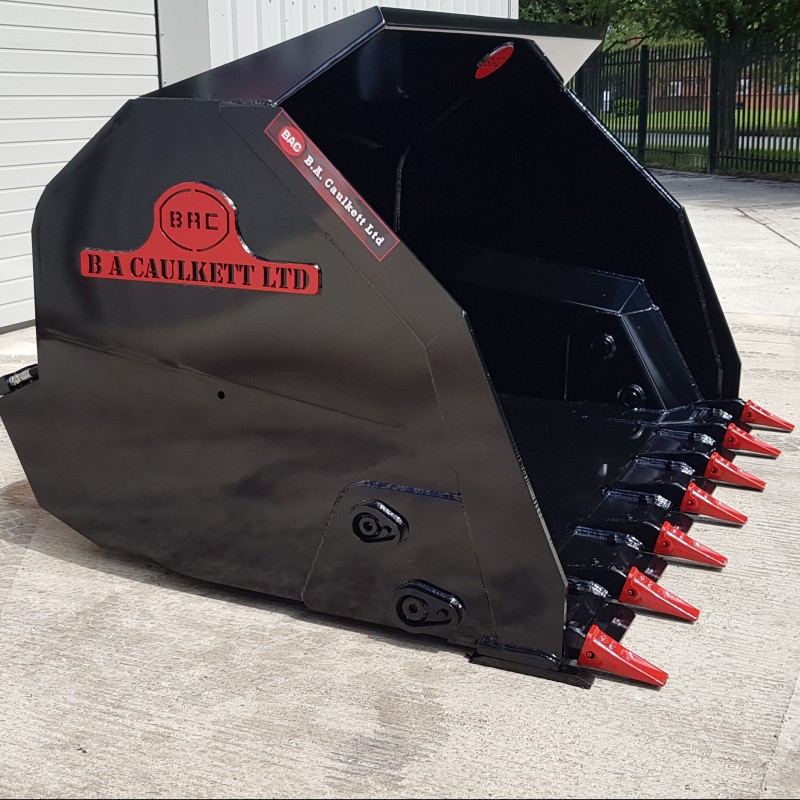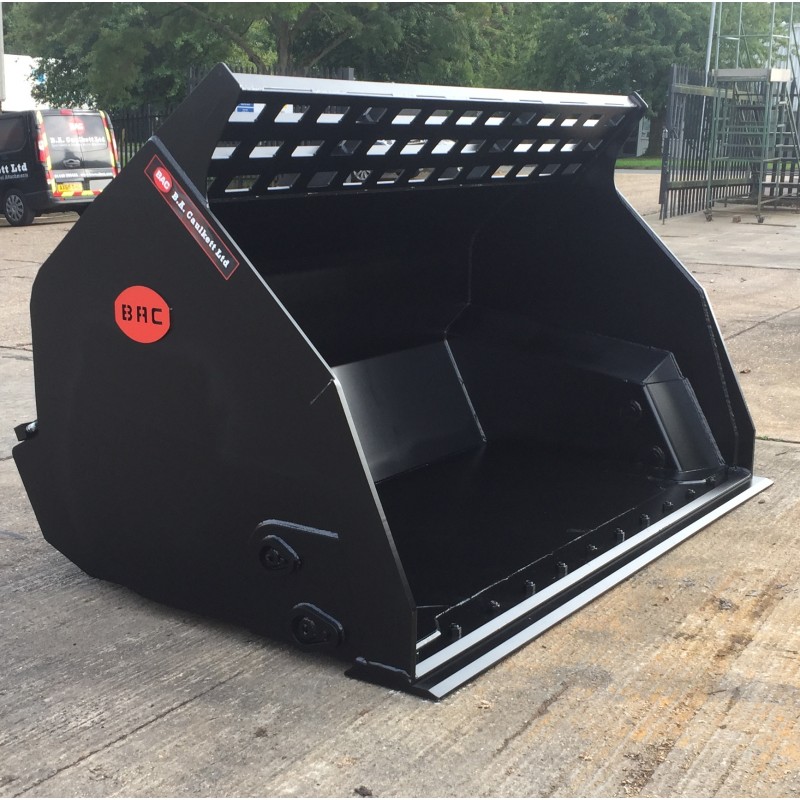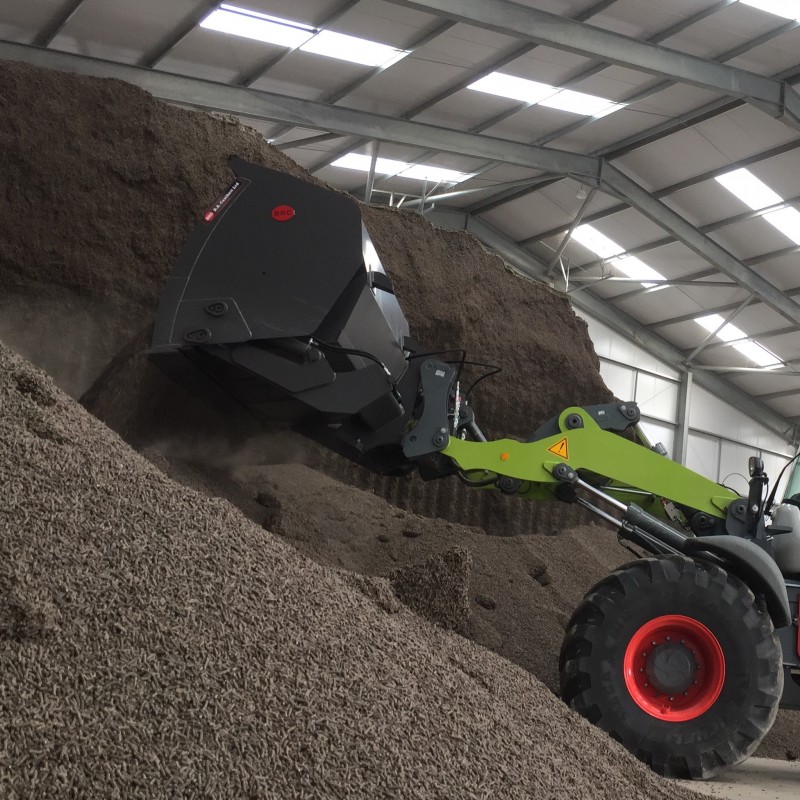 Product Buying Options
Product Capacity: 5 per week
Minimum Order Quantity: One
Additional Sales Information: All High Tip Buckets are made to a customers exact specification so that they are perfectly suited to the loading shovel / telehandler being used and the application. Visit our factory and showroom and talk to our design team who will discuss you
Product Description
Our high tip buckets are designed to our customers' specific application using premium material.
Achieve a dump action of 2.085 metres above that of a conventionally mounted standard bucket
1cm³ to 14cm³ capacity
Twin ram system
Clear floor
Quick hitch or direct mount fitment
Bolt on reversible wear edge
Bolt on heel plates
Trash guard
Spill guard
Comes complete with all hoses and fittings
Closing dampeners on bucket frame
Our high tip buckets are fitted with hydraulic cross line relief valves to protect the hydraulic system on our buckets.
Click here to see videos of BA Caulkett loading shovel attachments in action.
Click here to see the complete BA Caulkett product range
Applicable Product Categories
Manufacturer Profile
B A Caulkett Limited
Engineering / Heavy
Other products available from this manufacturer