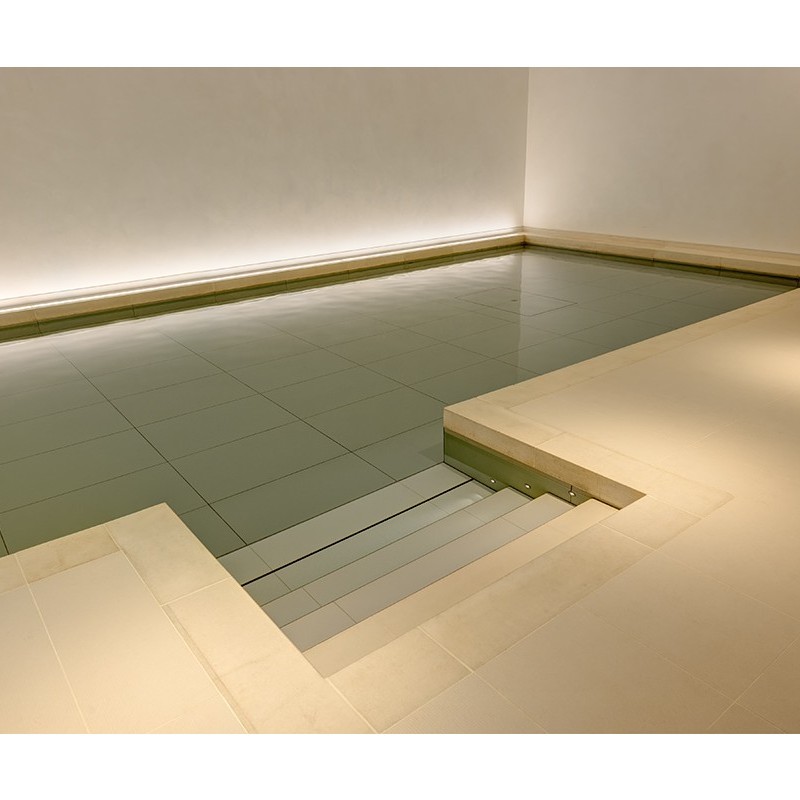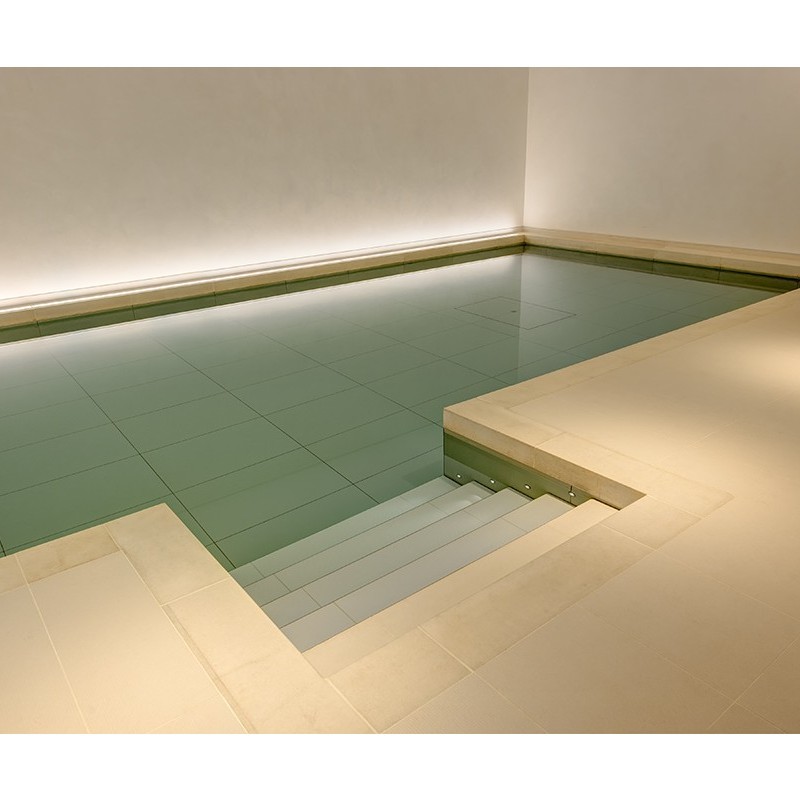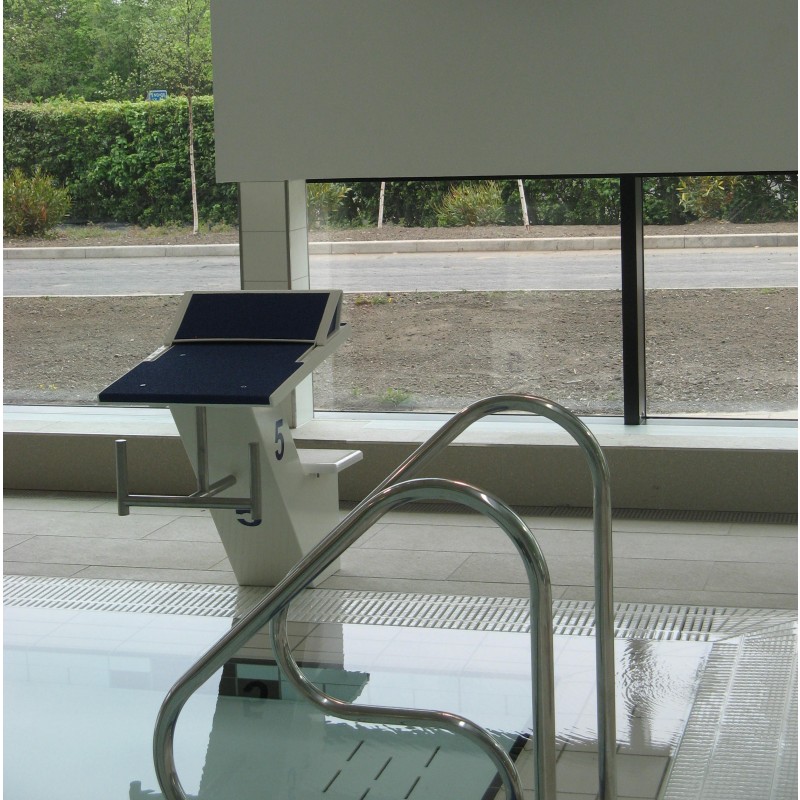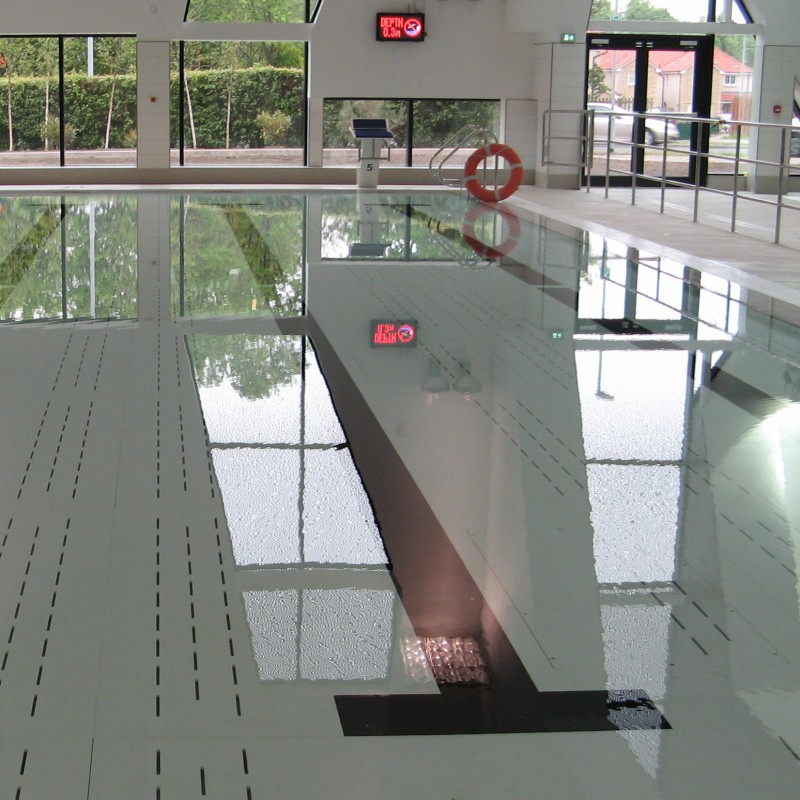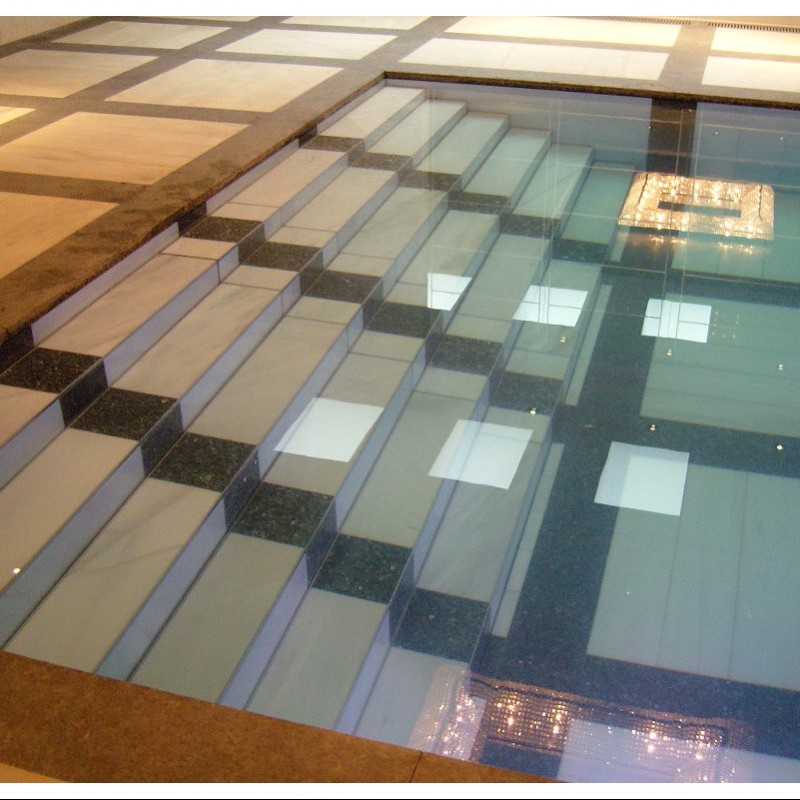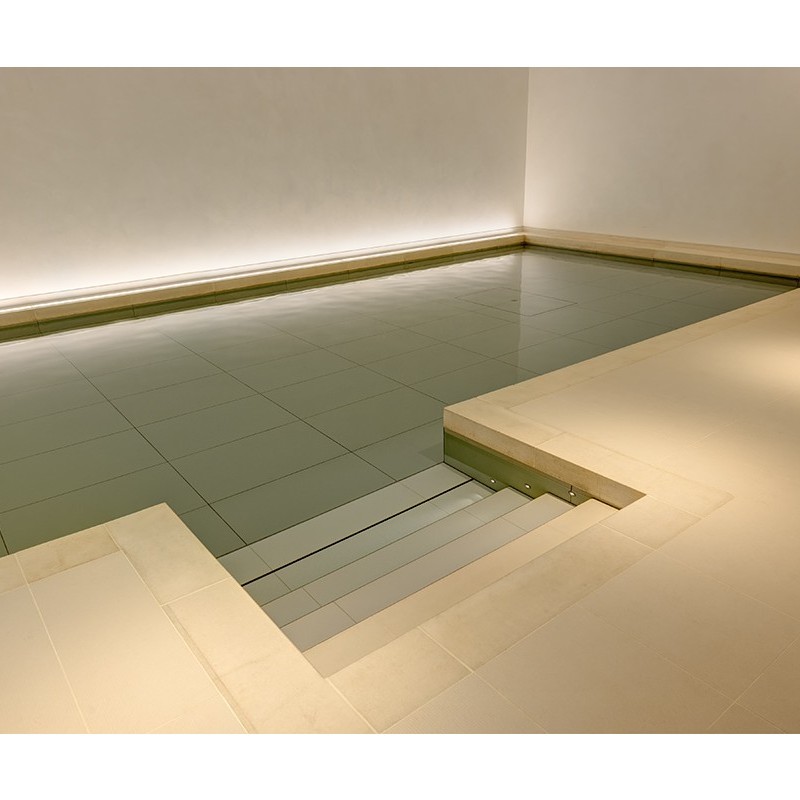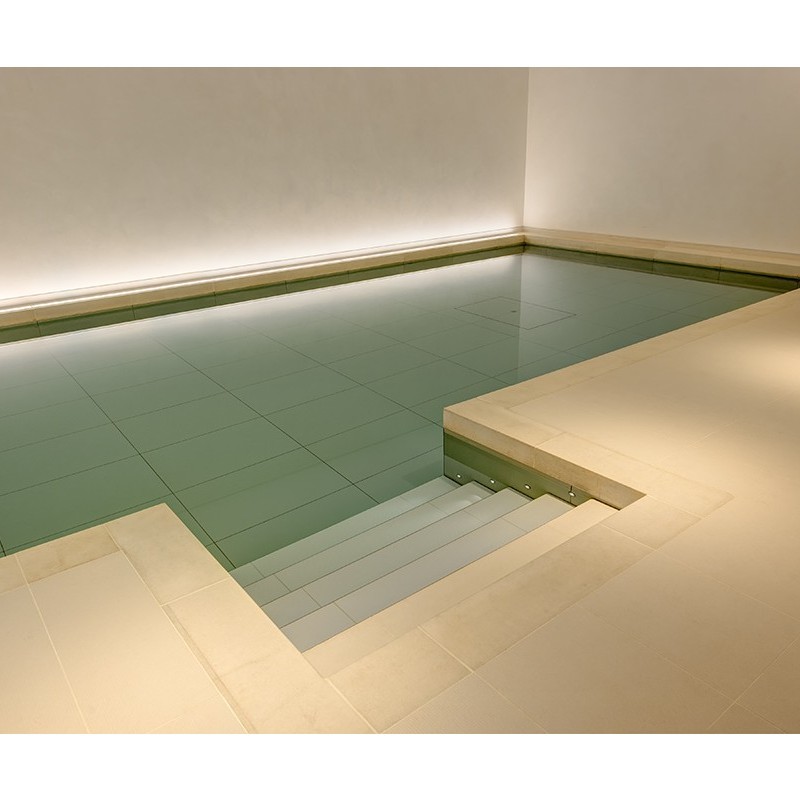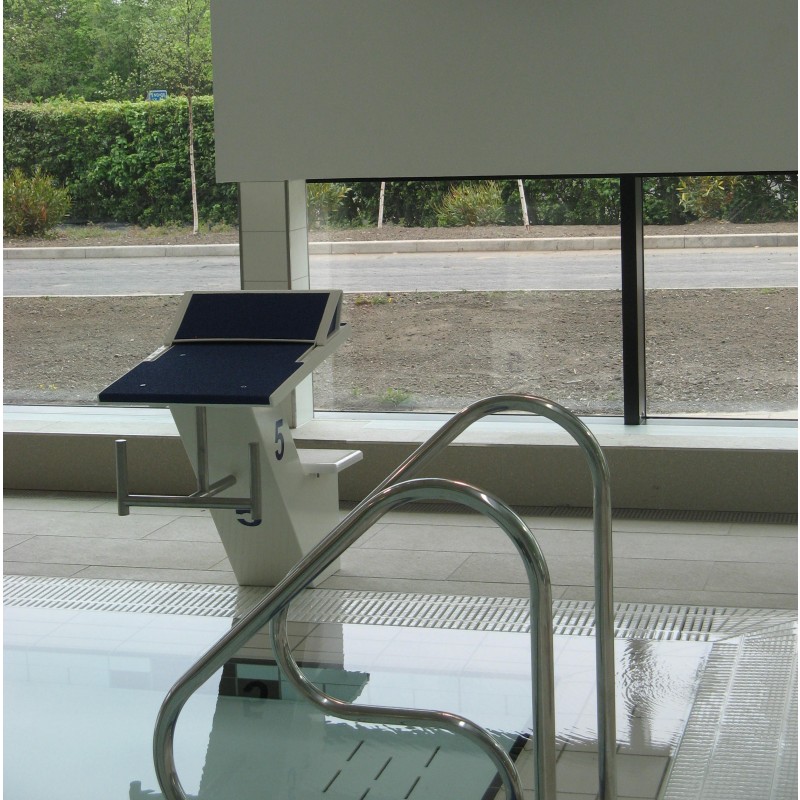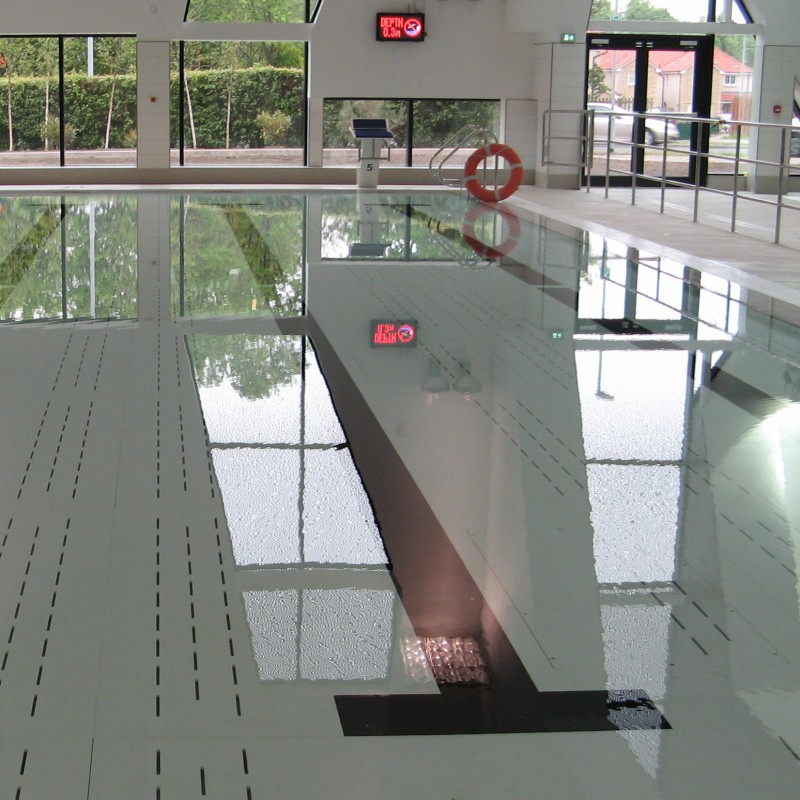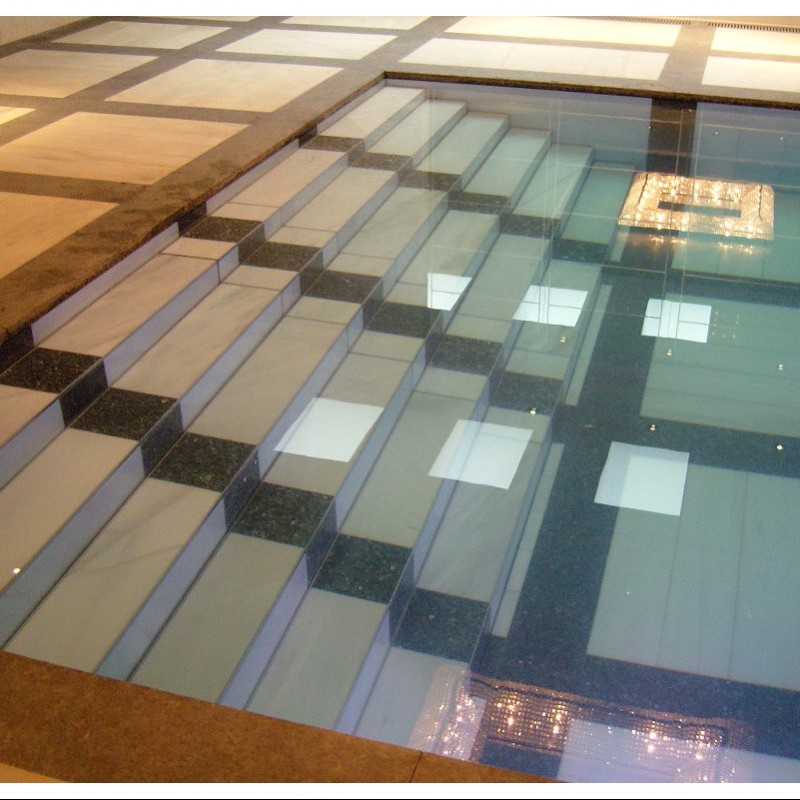 Product Buying Options
Minimum Order Quantity: One
Additional Sales Information: All Movable Pool Floors are made to a customers exact specification so that they are perfectly suited to the products, throughput and handling method Discuss with our design team call +44(0) 1379 872800 or Visit our factory and showr
Product Description
Residential Movable Pool Floors and Stainless Steel Swimming Pools
Wrightfield Pools have completed several personal swimming pool floors in residential properties. Where space is limited, a Wrightfield movable pool floor lets all or part of a pool have different functions when the floor is raised – allowing for a variety of uses.
Because all pools are different, our movable pool floors are bespoke and created to the specification of the client, with a range of different surface finishes available. Floors are typically finished with a stainless steel deck, ready for a tiled finish.
Without the supervision of commercial pools, residential pools can be dangerous – particularly for young children. A Wrightfield moveable floor can not only limit the water depth making it more suitable for less confident swimmers, but can also cover the pool securely when not in use, to give a safety cover and peace of mind.
You can view our Residential Pool (and other sectors) videos on our YouTube Channel
How do you make a swimming pool more versatile? By installing a movable pool floor.
With the ability to be retro-fitted to an existing pool a movable pool floor from Wrightfield Pools will increase the versatility of your pool, enabling the depth to be varied, or the floor to be fully raised allowing the space to be used for something else entirely, all at the push of a button.
A moving pool floor can allow for a variety of movement – permitting the user to set the deep and shallow end depths separately and tilt the floor. Management of the pool depth is controlled by a touch screen control panel at poolside, making any adjustments simple.
The Technology Behind Moving Pool Floors
Varying The Pool Floor Depth
The floor depth is varied by a selection of cables and pulleys under the floor and powered by hydraulic rams located in a nearby plant room. The advantage to having the rams outside of the water is that in the unlikely event that there is a problem with one of the rams, it is easily accessible and will not leak oil or grease into the pool environment – an expensive and inconvenient problem.
Naturally Buoyant
The frame of the pool is made from stainless steel beams to provide the high strength and durability against the water and pool chemicals. This frame is then surrounded by foam filled buoyancy packs to cause the floor to be naturally buoyant.
Easily Controlled
The floor movement is controlled by cables attached to the underside of the floor, working against the floor's natural buoyancy. These cables are diverted back to the plant room, where they are driven by hydraulic rams. The frame is finished with Polypropylene copolymer (PPC) panels, embossed to provide a low-slip surface. These panels have excellent resistance to corrosion and chemicals, with high tensile strength making them ideal for a pool floor. The floor panels are then recessed and lane lines are factory fitted to ensure a high quality, long lasting pool floor for your facility
Applicable Product Categories
Manufacturer Profile
Wrightfield Ltd
Engineering / Machinery
Other products available from this manufacturer