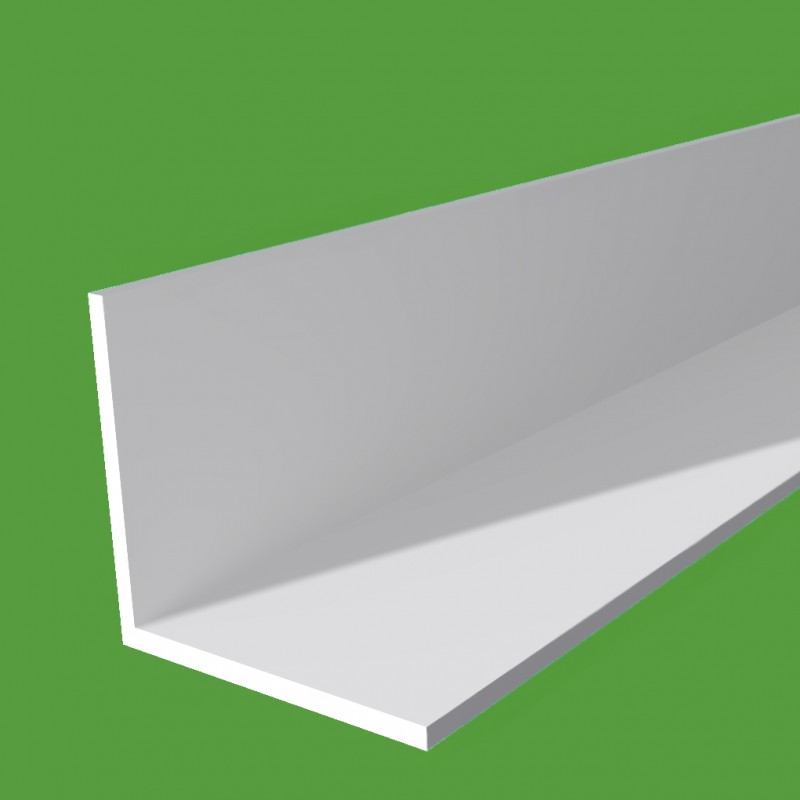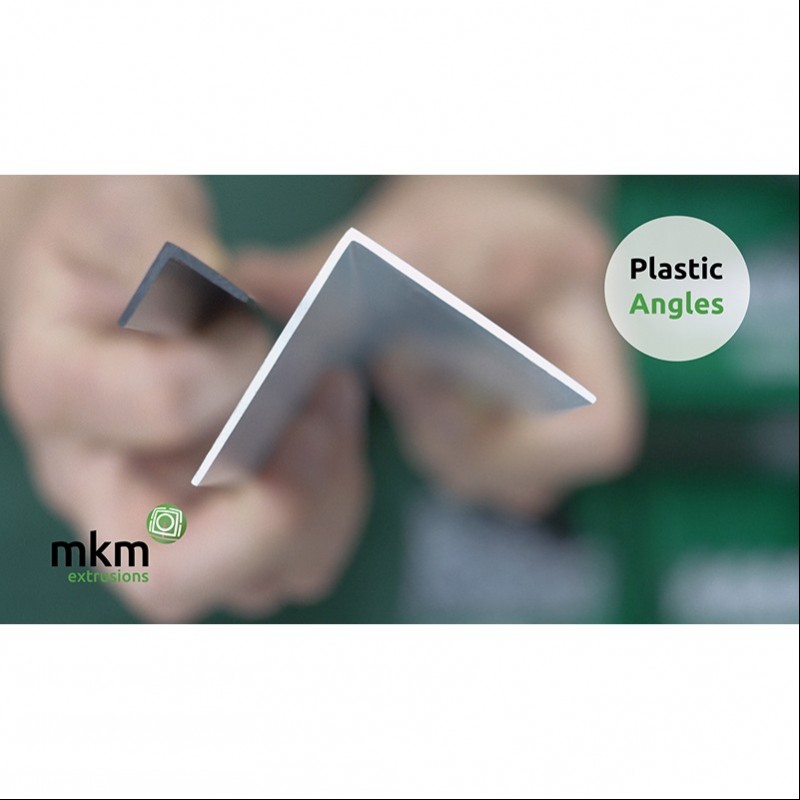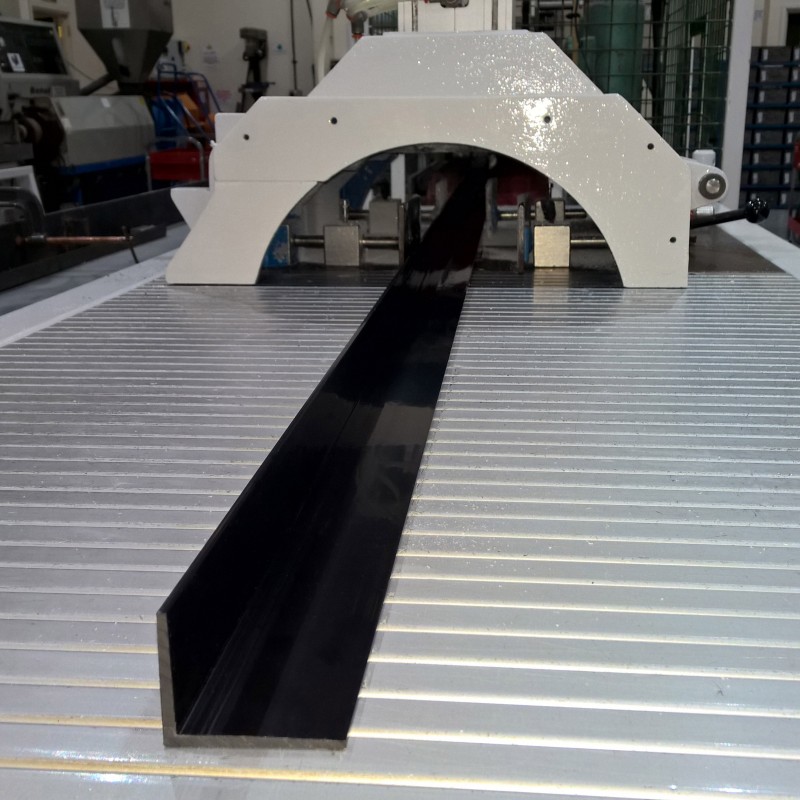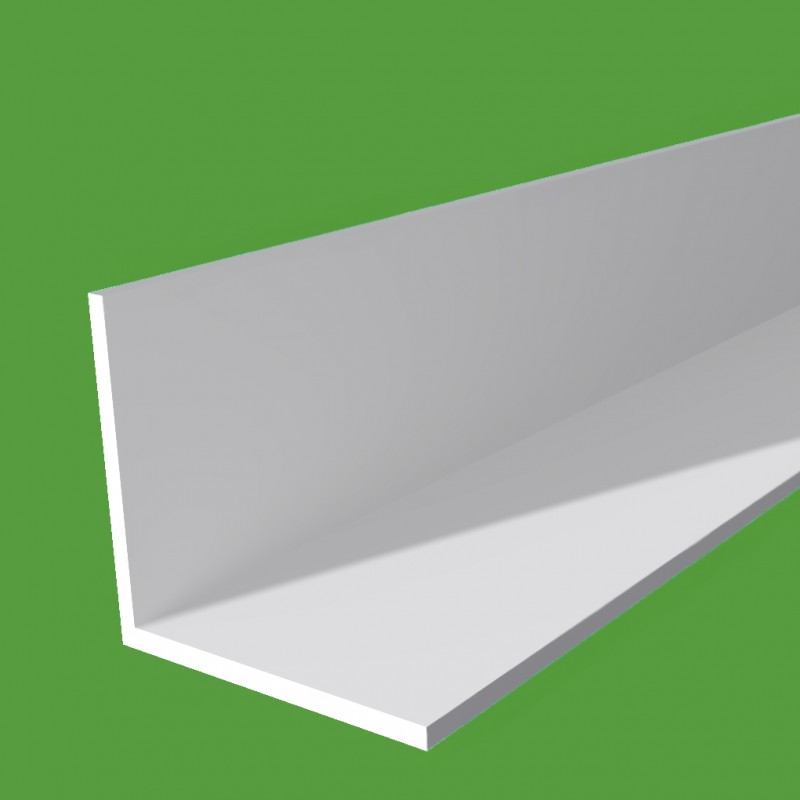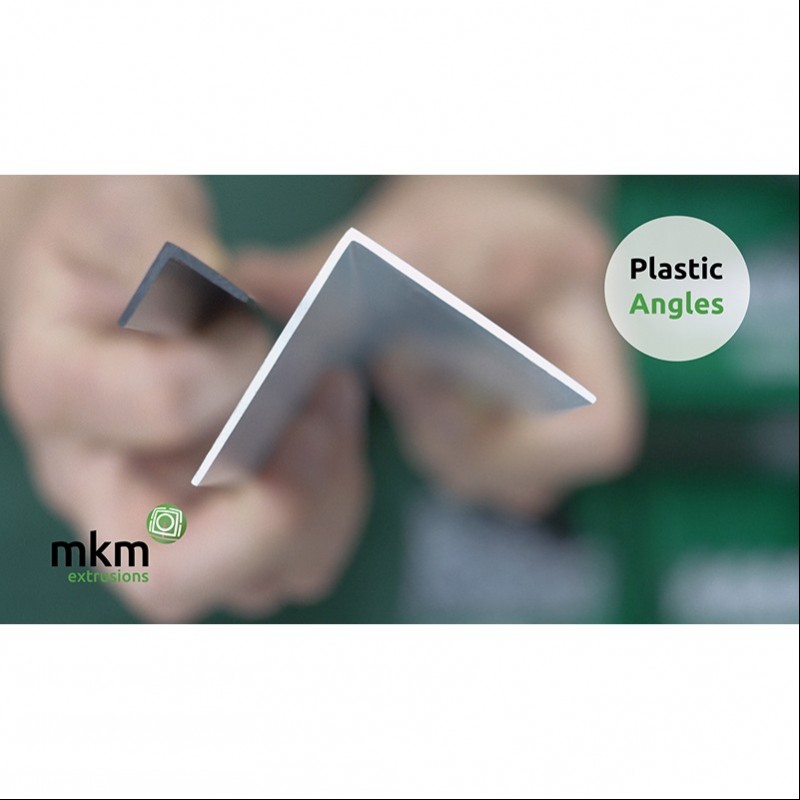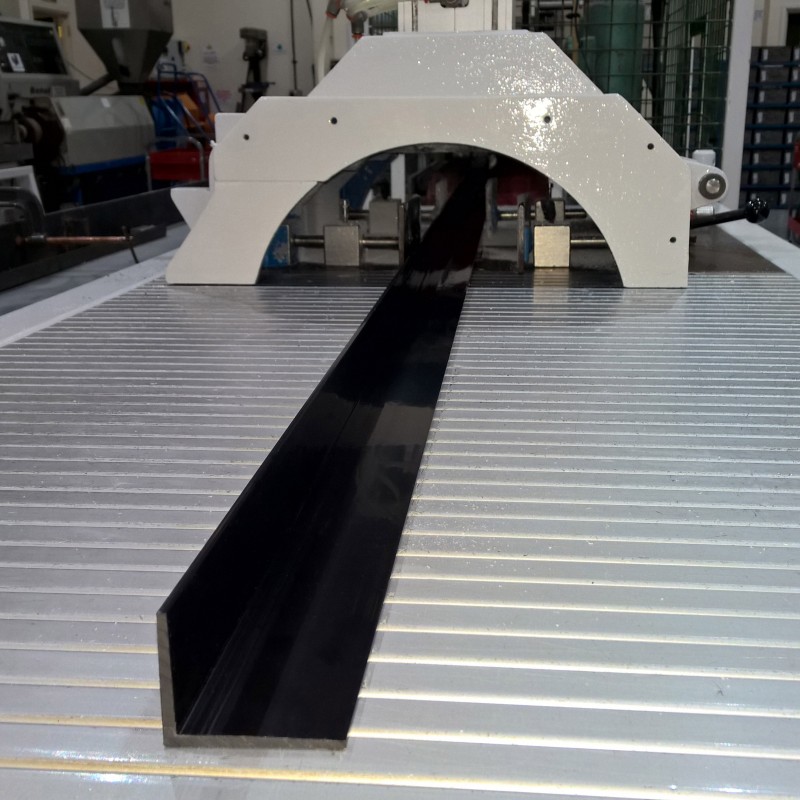 Product Buying Options
Minimum Order Quantity: 75 metres (25 X 3 metre lengths)
Additional Sales Information: Available to purchase from our online shop, with fast delivery to mainland Great Britain. Real-time delivery information in the checkout. Free pre-cut samples are available upon request.
Product Description
Plastic Angle Trim is our most popular extrusion, it is used for a number of applications including corner protection, trimming and beading. It can cover uneven or damaged edges and offer protection for edges and corners. We offer a very large range of sizes on our online shop, the smallest is 5mm and the largest is 100mm with 45 different sizes in between.
This product is an L shaped right angle, most of our plastic angles have legs of equal length but we also offer a selection of unequal angles where one leg is longer than the other. Plastic angles are available in the colour white and black, and are sold in in 75 metre packs. Each pack contains 25 X 3 metre lengths. Do let us know if you require any samples so you can check the profile is suitable for your project.
We can make other colours as a custom extrusion for much larger quantities, we will provide a quote on request.
We have customers from many different sectors who use plastic angle trim, including shopfitting, signage, exhibitions, fit-out and construction to name but a few.
We are accredited with the British Quality Standard ISO 9001: 2015, and also the British Environmental Standard ISO 14001:2015 and have been for many years.
Applicable Product Categories
Manufacturer Profile
MKM Extrusions Ltd
Engineering / Plastics
Other products available from this manufacturer