Price Citation Coloured Tennis Balls Limited Edition - Pressurised
Manufactured by Price of Bath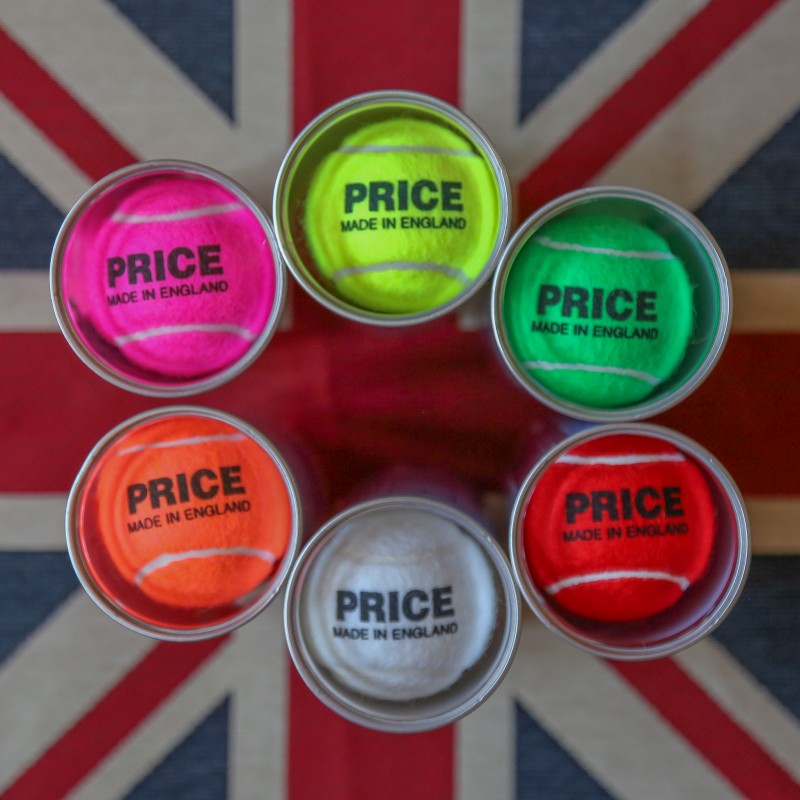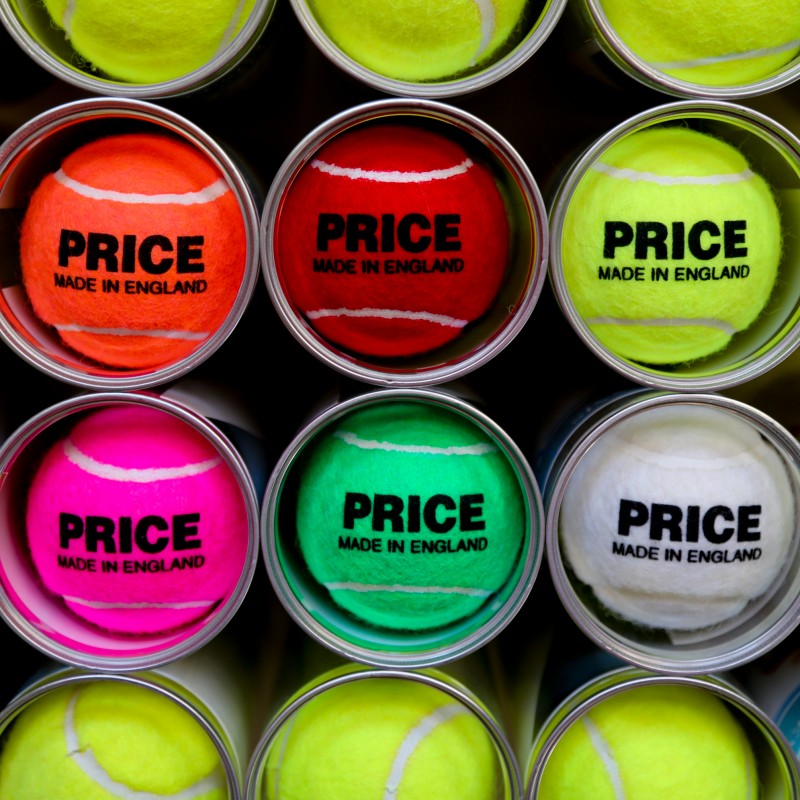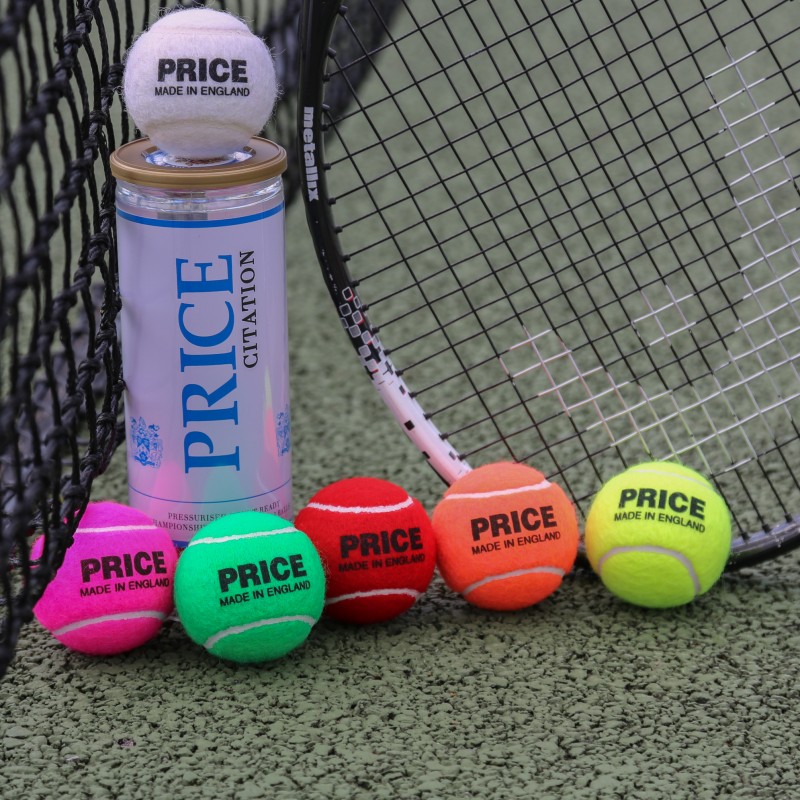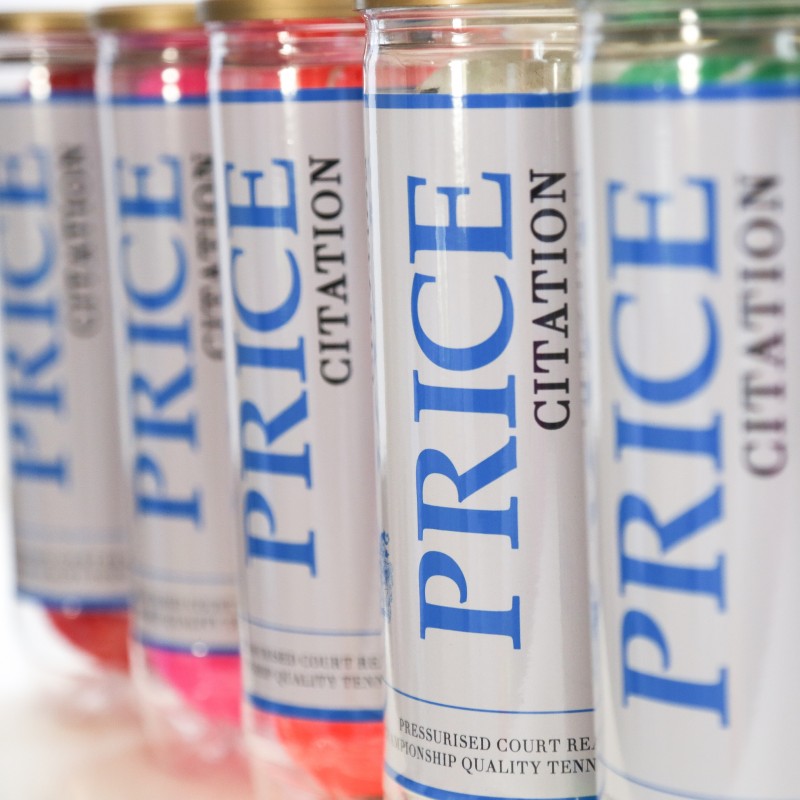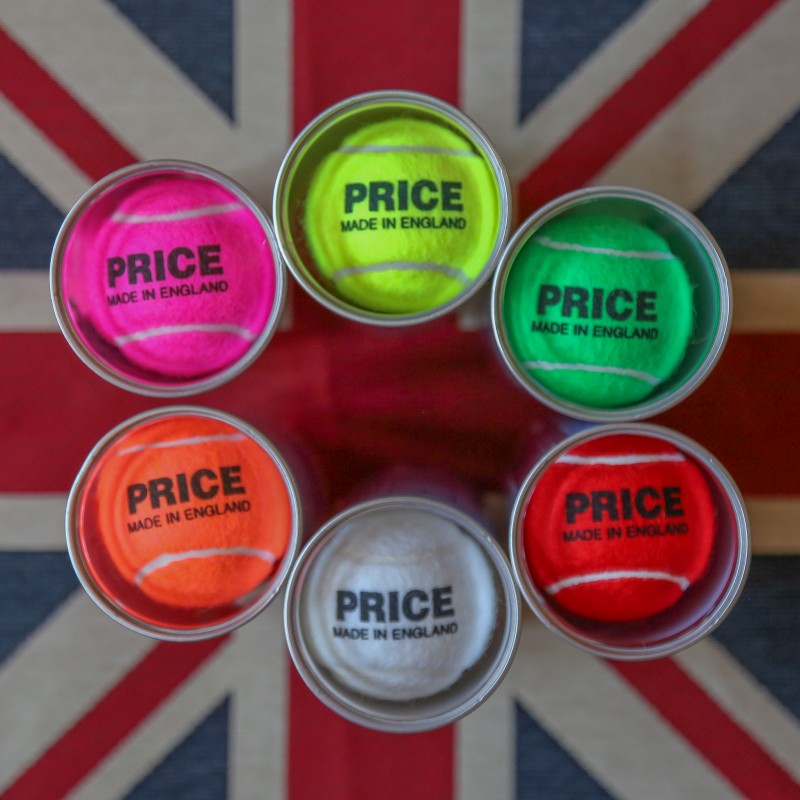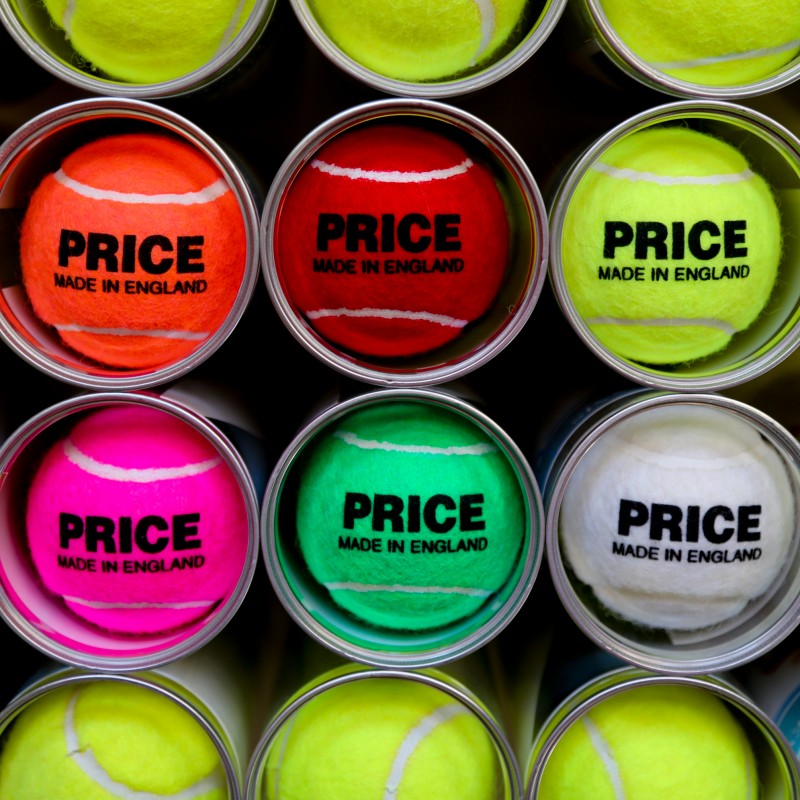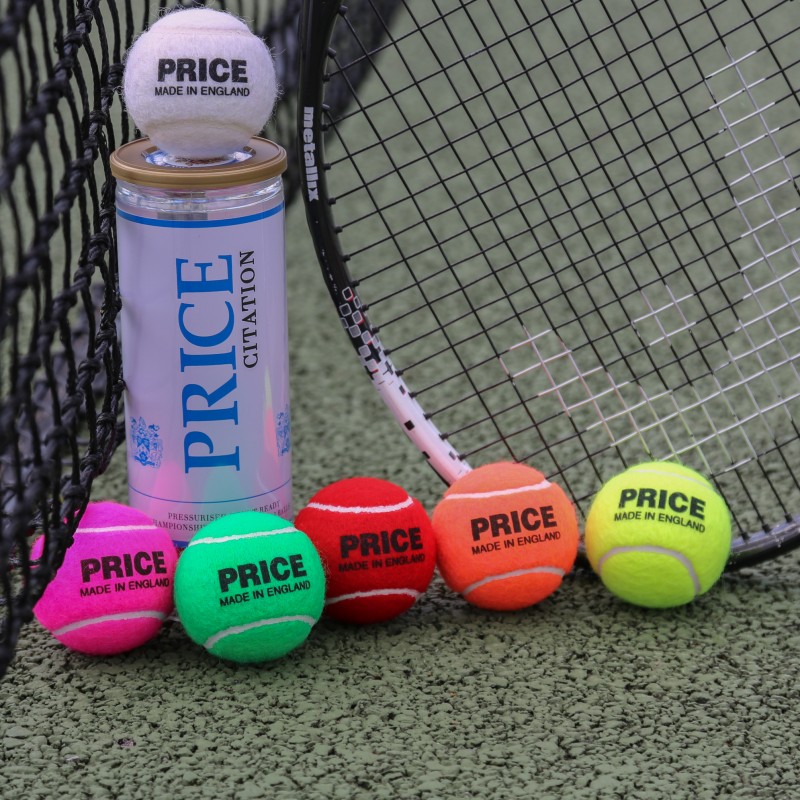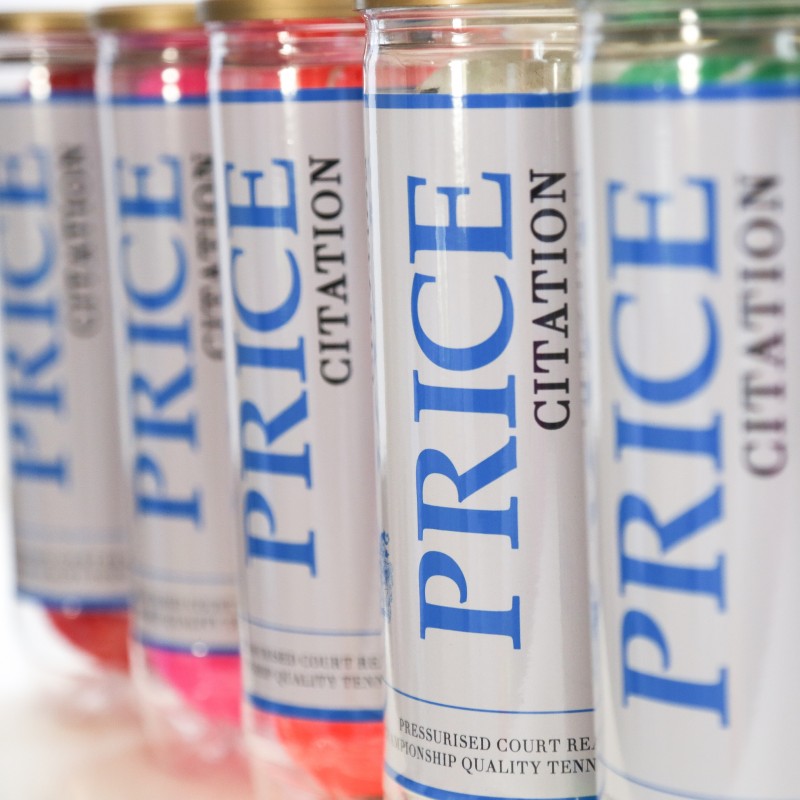 Product Buying Options
Additional Sales Information: Price Citation Traditional Tennis Balls - Limited Edition! Stop the press! We are excited to launch our Limited Edition Price Citation Tennis Ball. Originally, founded in the 1970's and it has been redesigned for 2020, our Price Citation Tennis Ba
Product Description
Price Citation Coloured Tennis Balls:
Pressurised tennis balls created in a variety of bright colours
Especially designed for socially distancing when playing tennis
A safer way to play tennis and make sure your tennis balls don't get mixed up with your tennis partner's
Manufactured in the UK to ITF Type 2 standards using premium woven Playnes cloth
Size 66mm
The Price Citation is a pressurised tennis ball suitable for use on all court surfaces. It is the only pressurised tennis ball available on the market in Tennis Yellow but also Traditional White, making it easy to spot your tennis balls on court and reducing the risk of cross contamination.
Why Buy Price Citation Tennis Balls?
We designed the new Price Citation Tennis Balls for an incredible feel off the racket and proper consistency throughout play. Price's Citation pressurised ball has been brought back by popular demand, combined with some modern technologies we have created a finely balanced tennis ball that copes well whether playing at your local court or centre stage in a tournament.
Did You Know?
When it was launched the Price Citation tennis ball was the most popular ball on the market and was white labelled for many tennis brands in the 1980's.
Specifications
Price Citation Tennis Balls are manufactured to ITF Type 2 specifications, using only premium woven playnes cloth. The balls are a regular tennis ball size measuring approximately 66mm in diameter.
Feedback
We have received great feedback from players and coaches, the balls feel comfortable to play with and light on the racket.
Other Products You May Like
Along with the yellow and white pressurised tennis balls we are pleased to offer a variety of colours, unique to pressurised tennis balls. In addition to the Price print, we can offer bespoke branding on our Price Citation Tennis balls for more information please contact us via email at louise@priceofbath.com.
Applicable Product Categories
Manufacturer Profile
Price of Bath
Sports & Leisure / Sports & Leisure