SAM MS - MicroSuction Unit
Manufactured by MGE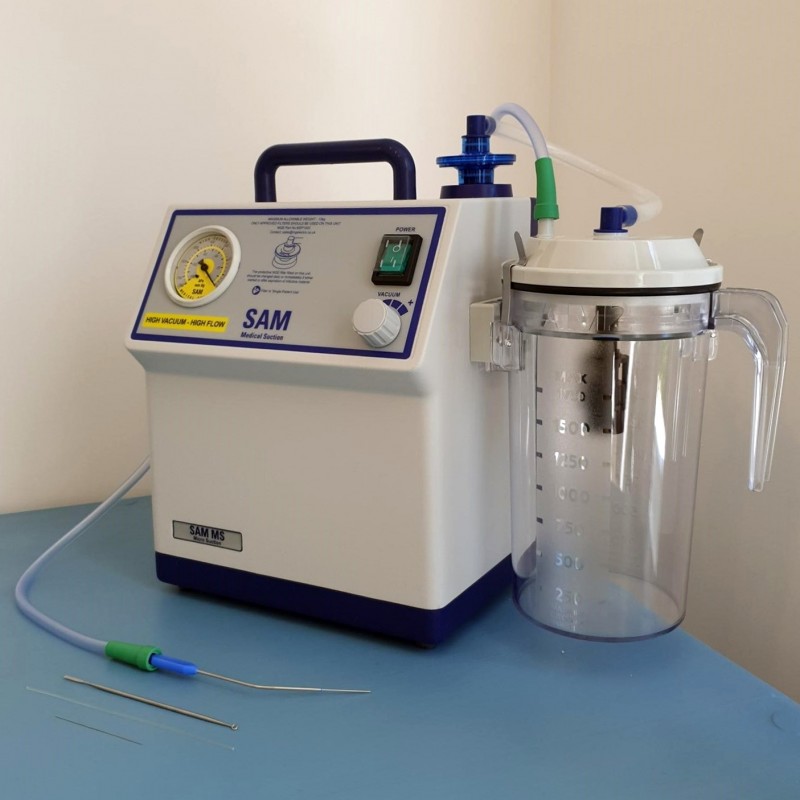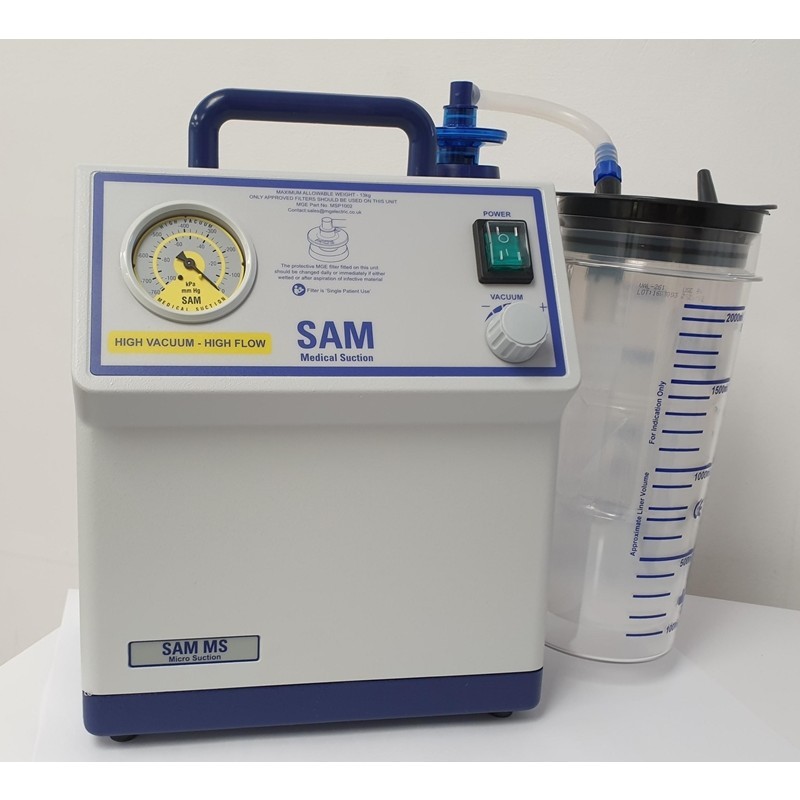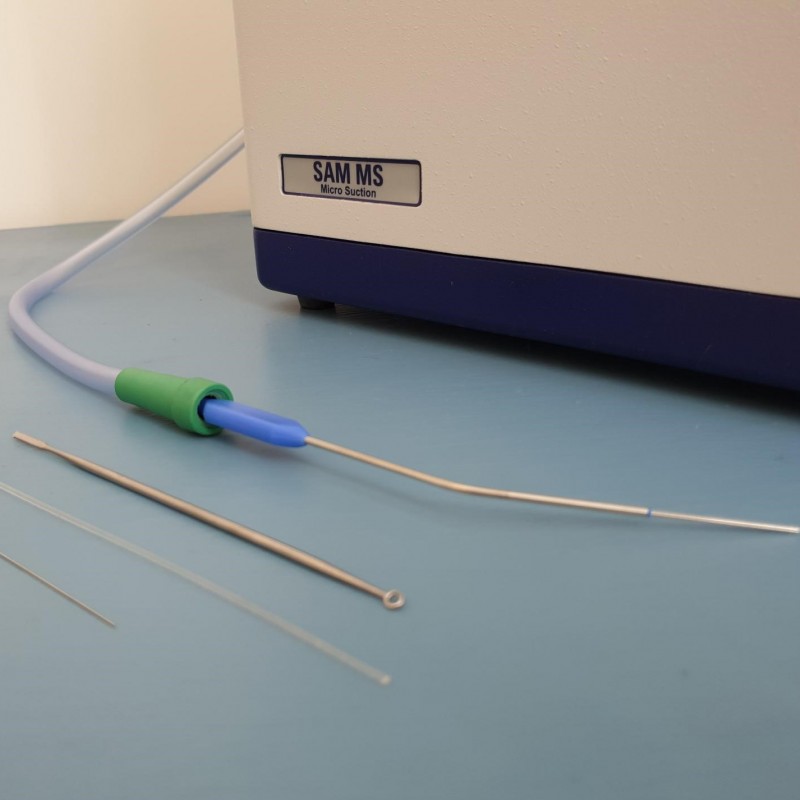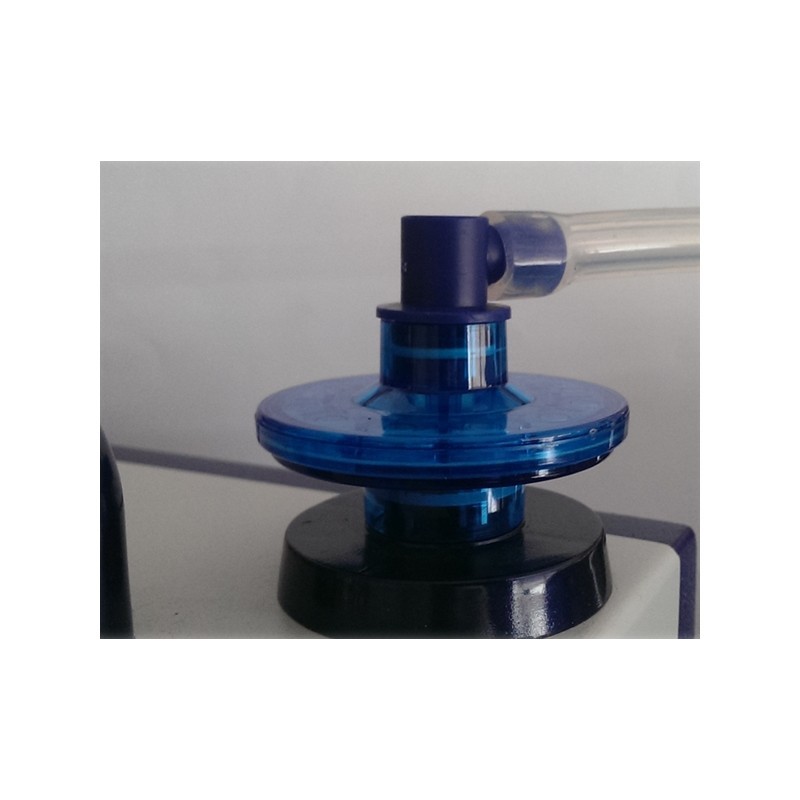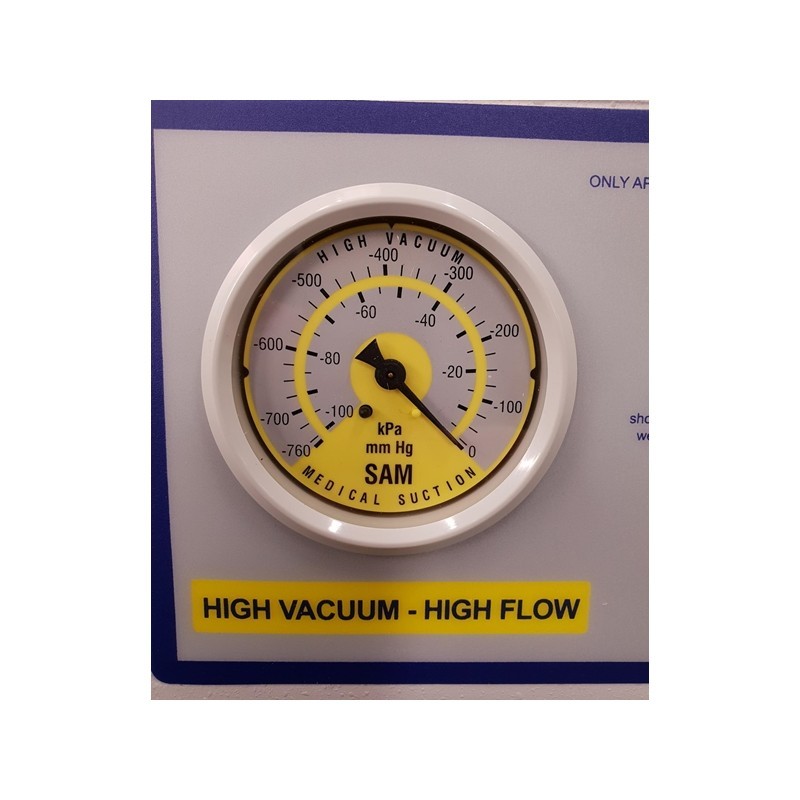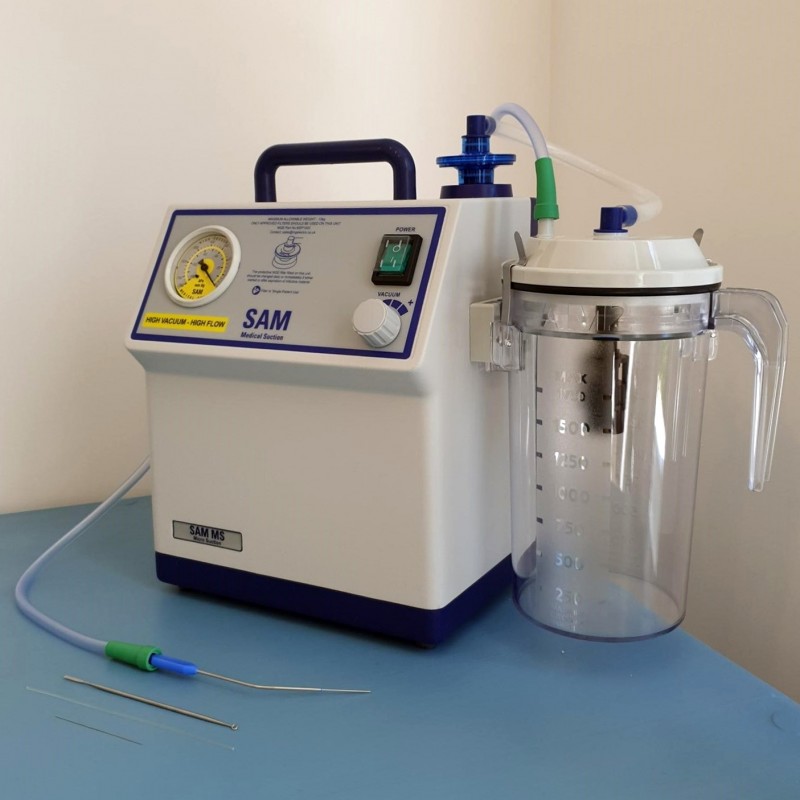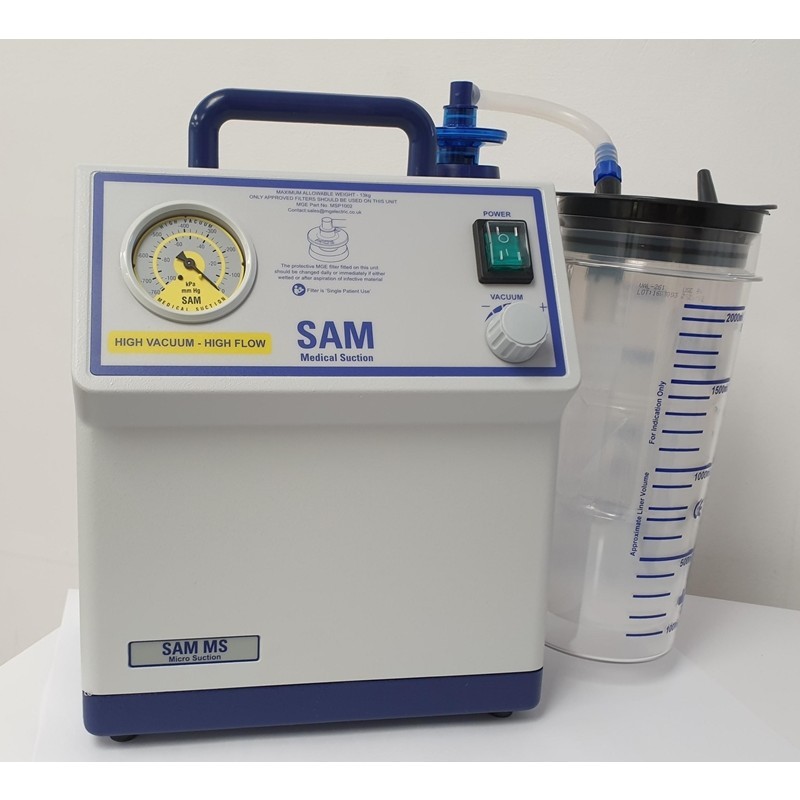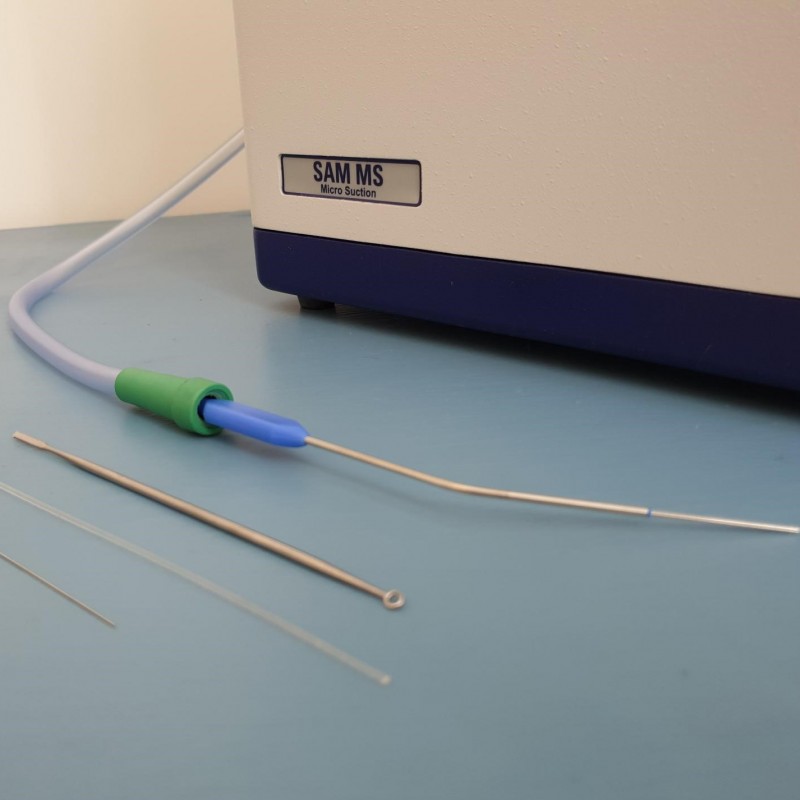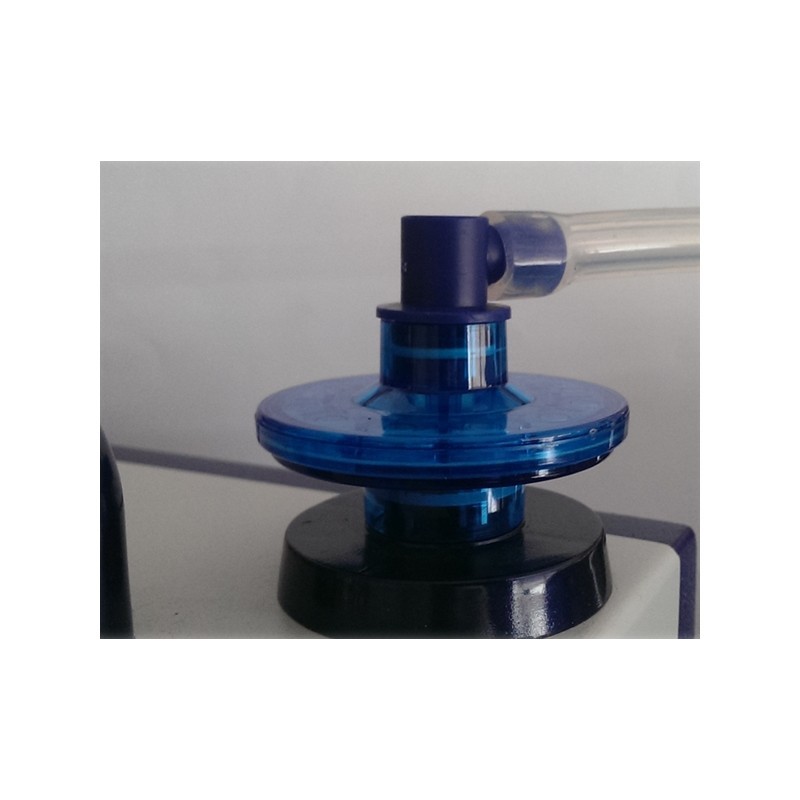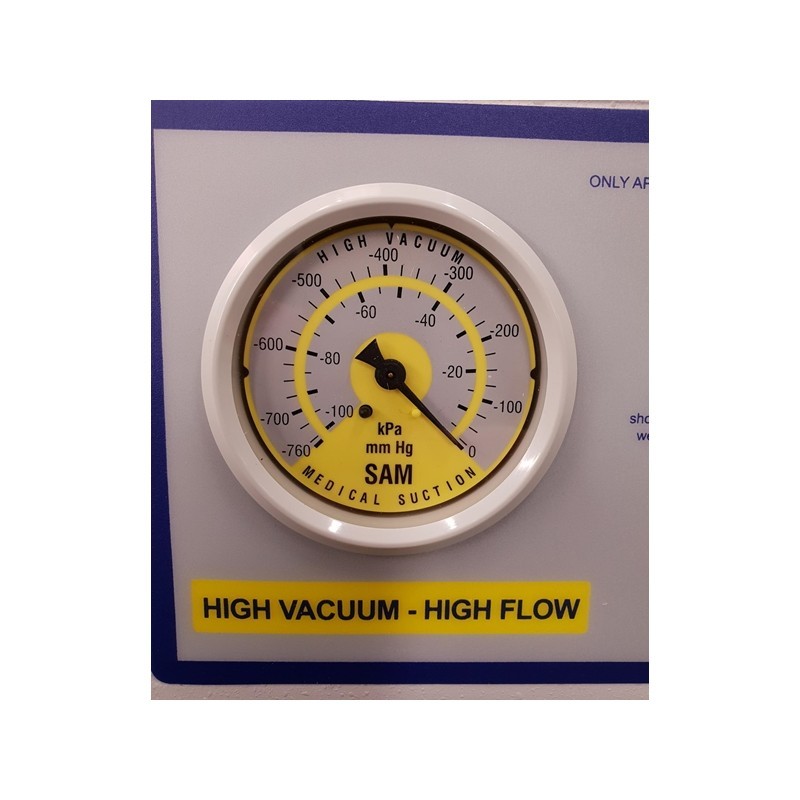 Product Buying Options
Product Capacity: 100 units per week
Minimum Order Quantity: 1
Additional Sales Information: Please contact us for delivery times for larger orders
Product Description
The SAM MS Microsuction unit is a new addition to our SAM range of equipment. It is a high flow, high vacuum unit designed for use by audiologists and other trained staff in microsuction procedures to assist with clearing excess ear wax from the aural canal.
At the heart of the unit is our new MG30 oil free diaphragm vacuum pump that requires minimal maintenance and helps prevent cross contamination. The MG30 also benefits from an enclosed crankcase for quiet operation, IP44 totally enclosed fan cooled (TEFC) permanent capacitor motor with long life sealed bearings and thermal protection.
As standard, the SAM MS is fitted with MGE's autoclaveable SAM 2 collection jar with a float valve system, providing automatic shut-off to avoid over-flow. Other safety features include an internal hydrophobic filter to minimise the risk of contamination as well as providing a further level of protection to the pump. The SAM MS can also be fitted with a choice of disposable collection systems including VacSax, Abbott and Serres. Other disposable collection systems can also be offered on request.
The unit has a disposable bacterial filter mounted externally on top to provide a barrier for the patient and this can also be upgraded to our external hydrophobic filter if further protection is required.
Applicable Product Categories
Manufacturer Profile
MGE
Health & Beauty / Healthcare