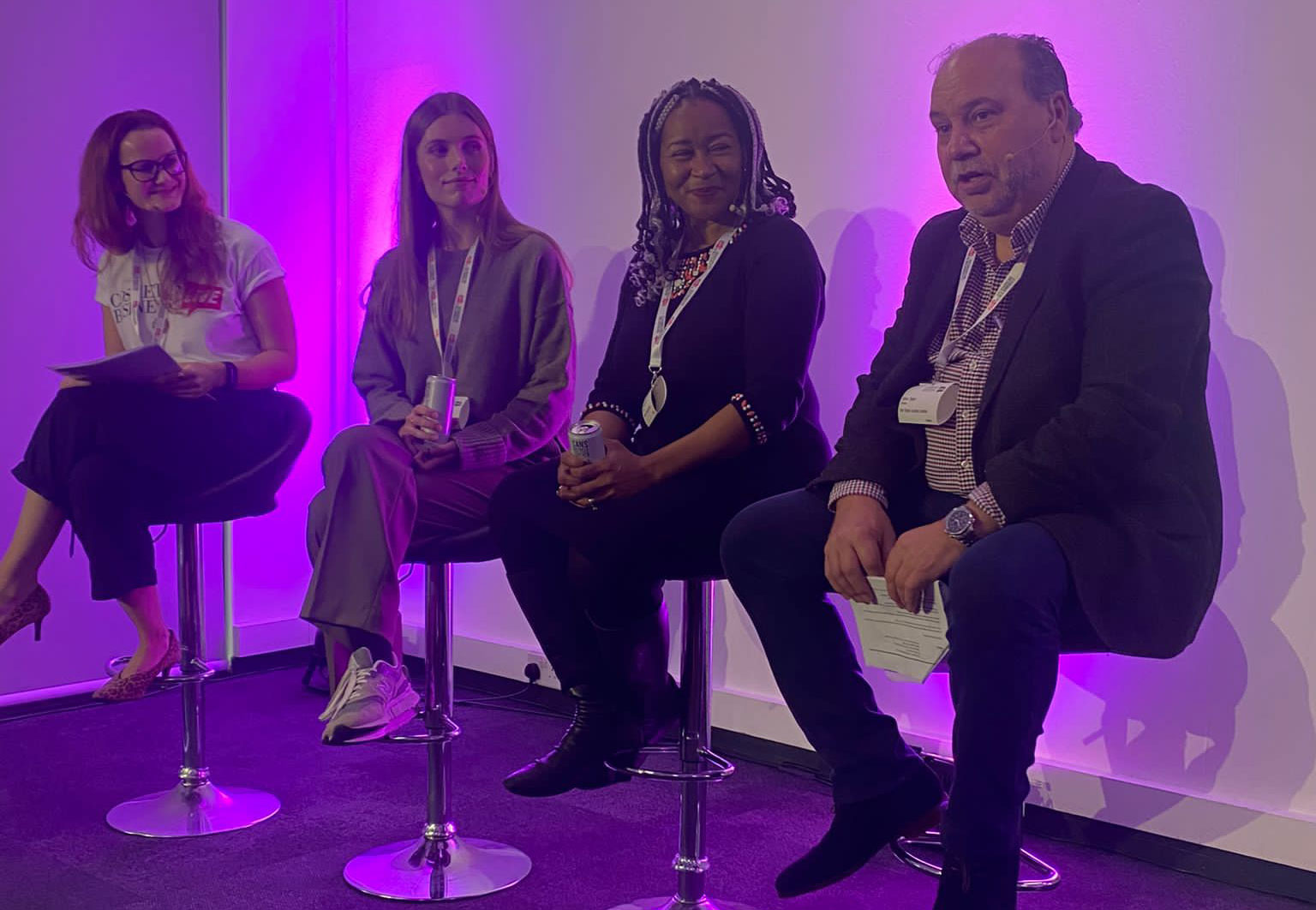 Made in Britain members (pictured) took part in a lively panel discussion at London's iconic Business Design Centre on 17 October 2022 as part of the annual Cosmetics Business Live event with moderation duties provided by Julia Wray from Cosmetics Business magazine.
The free-to-attend content-led Cosmetics Business Live 2022 expo provided a platform for brand owners, manufacturers, suppliers, and retailers to come together to discover the latest trends, share knowledge and grow their customer network. A total of 1,600 beauty and personal care professionals attended receiving a total of 30 hours of information and advice from industry experts.

We asked the three Made in Britain members to provide their reflections on the panel discussion and the Cosmetics Business Live event.

"It was great to be invited to participate in the 'Cosmetics Business Live' panel alongside other members of the Made in Britain community, as we all share the same passion for British innovation and manufacturing capability. Ironically when we asked the audience if any manufactured in the UK nobody put their hand up – so the panel was in the majority - which was great for Made in Britain as we are doing our bit to help push British-made capability and expertise across all sectors of industry - including the beauty and wellbeing sectors."
Chris Taylor, Eve Taylor London

"It was a pleasure to participate and be part of the Made in Britain 'Beyond Skin Deep' panel championing UK beauty manufacturing. The coming together of UK beauty brands at Cosmetics Business Live provided the space to truly confirm the global demand for UK-manufactured products driven by quality and innovation. The panel shared various end-to-end sustainability practices embedded in their day-to-day processes with the power of the Made in Britain mark as the icing on the cake."
Shalom Lloyd, Naturally Tribal Skincare

"Collaboration is at the core of what we do at Juni, so it was lovely to come together with two other entrepreneurs to share our experiences of British beauty manufacturing. Despite varying specialities within beauty, we all share a common belief that British manufacturing is driving sustainability and is respected by a global audience. It's great to have support from Made in Britain to help further push this message."
Madeline White, Juni Cosmetics

Don't miss our forthcoming webinar focusing on Manufacturing in the Health & Beauty industry on 1st November 2022.