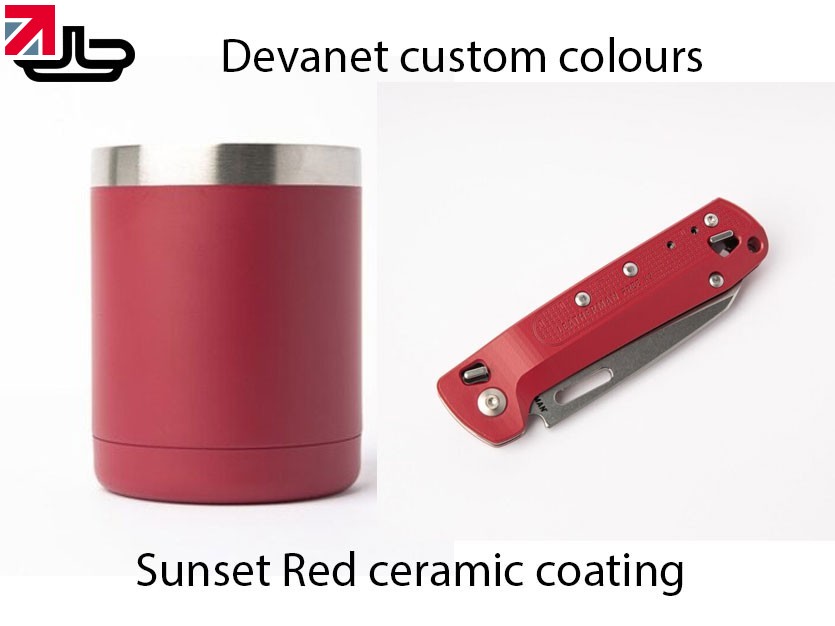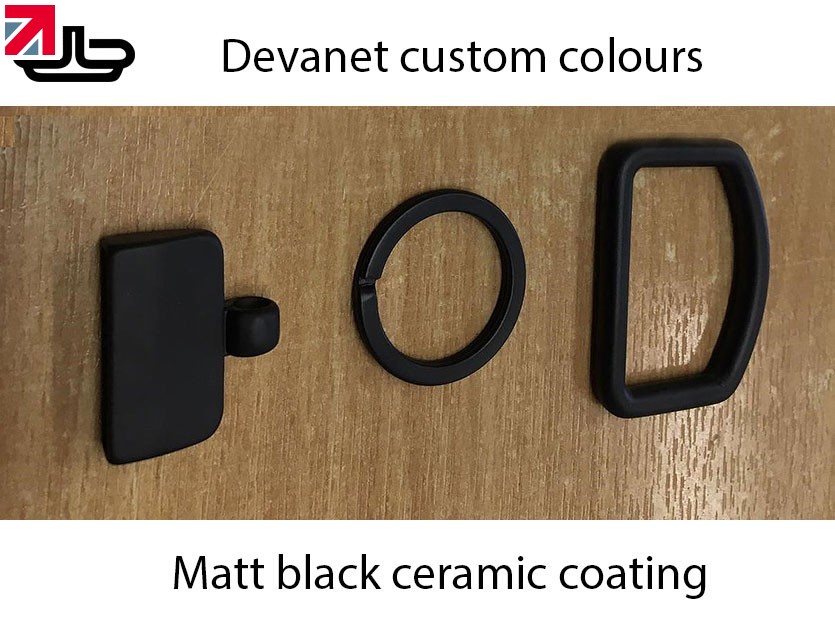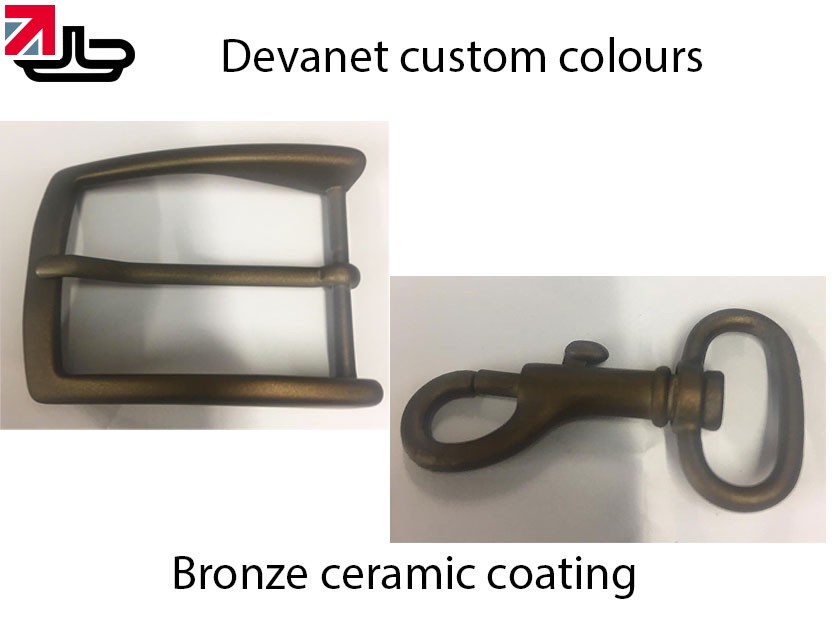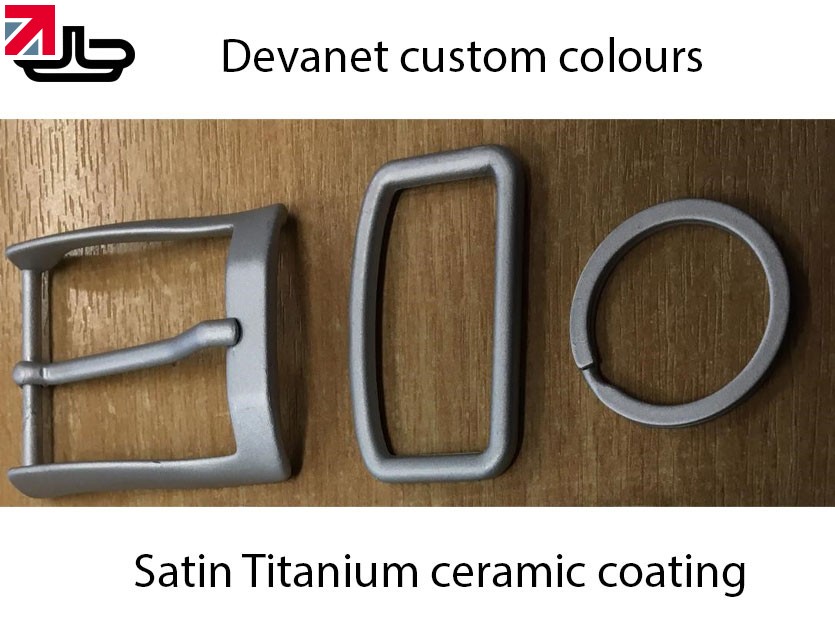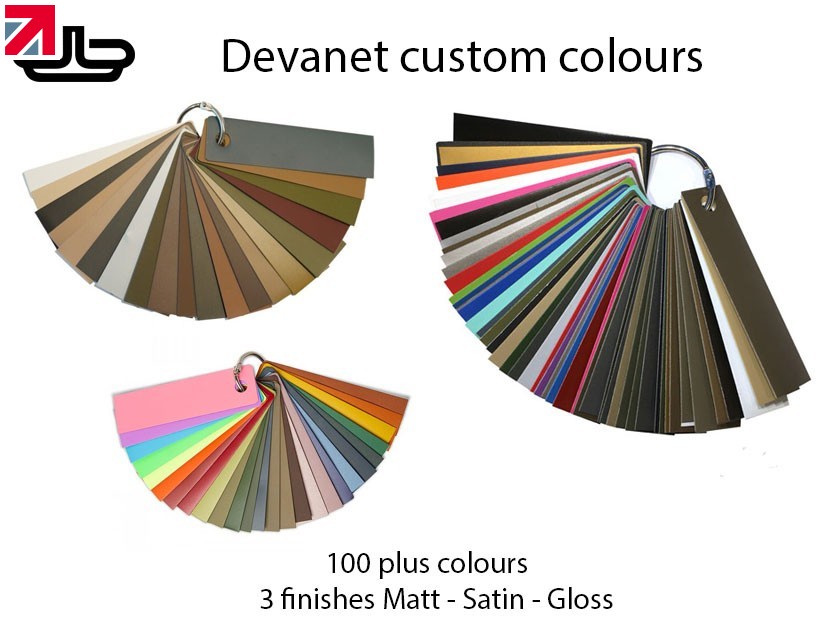 Innovation in finishes for jewellery, metal components, buckles and accessories has traditionally been limited to electro-plating methods. Devanet have been testing a number of products to change the way in which metal components made by the company can be more interesting and offer more robust, corrosion resistant finishes. After successful trials and support from Cerakote, the company has setup a finishing facility to add to its existing portfolio of custom finishes for metal products. The process in many ways is similar to electroplating but requires several more preparation protocols and curing for the ceramic to produce the amazing characteristics that make the product suitable for many applications.
The ceramic coating is judged to be one of hardest most successful coatings for military hardware and in the automotive industry, Devanet have adapted the process to apply the ceramic coatings to the products it makes for customers to provide custom exclusive finishes in matt, satin or gloss in over 100 colours.
Ideal for metal components for dog collars, leads, belt buckles, metal accessories, sublimation buckles, bespoke jewellery, and bag components, the process opens up opportunities for companies who want to introduce new colours into their product range.
Devanet designs and manufactures metal components, jewellery and bespoke buckles to the trade including support for small start up companies, all Made in Britain and supported with 12 month warranty on all new products. Devanet are currently exporting small but increasing orders to Japan, Denmark, France and the USA and has developed a new range of sublimation products for export worldwide.
Several new contracts for our custom made items have been awarded for over £20,000 and with the full complement of plating, powder coating, ceramic coating and suede flocking all from the same company gives customers much greater choice. Being a local manufacturer and offering customers the opportunity to purchase in low volumes is ideal for new projects and managing cash flow without having to order large quantities from offshore.
For further information please email: sales@devanetbelts.co.uk
Find out more about Devanet (UK) Ltd on their member profile page here
Find out more about Devanet (UK) Ltd on their member profile page here