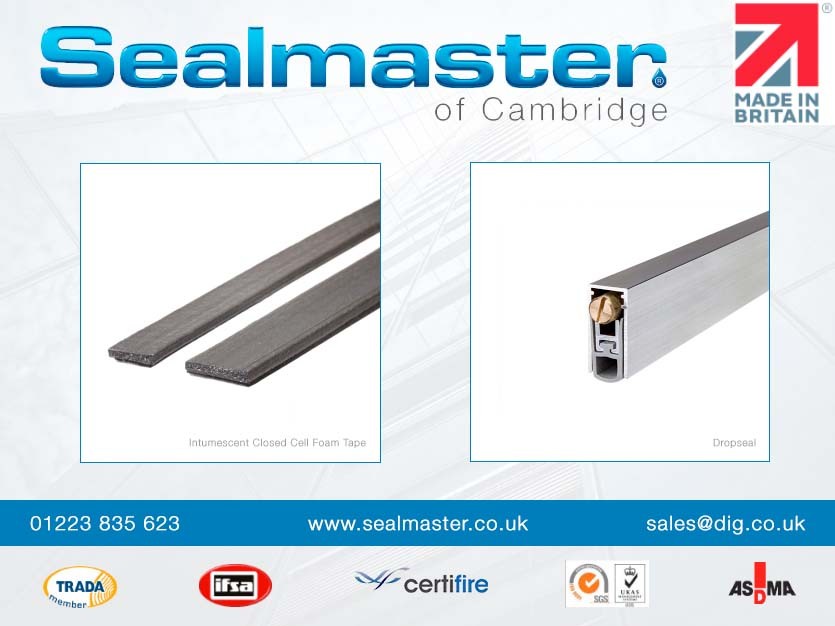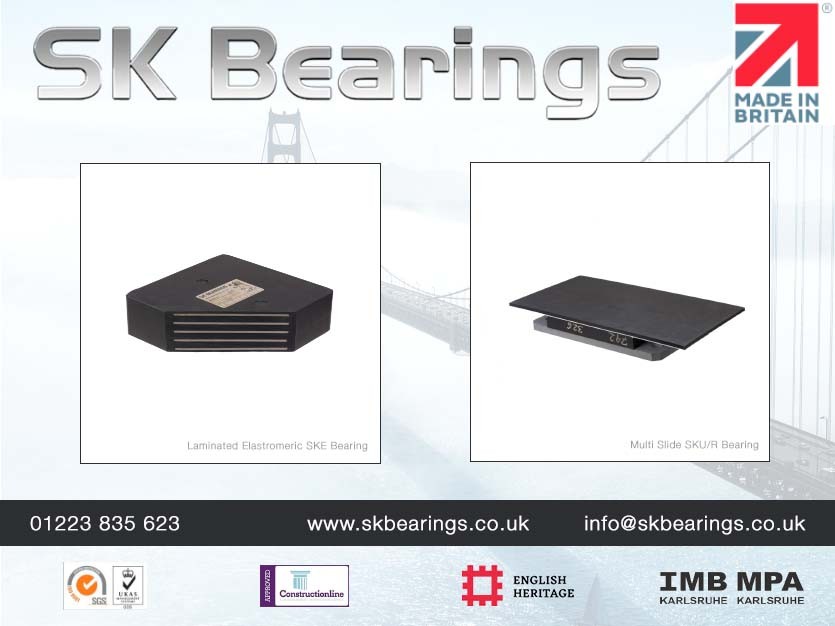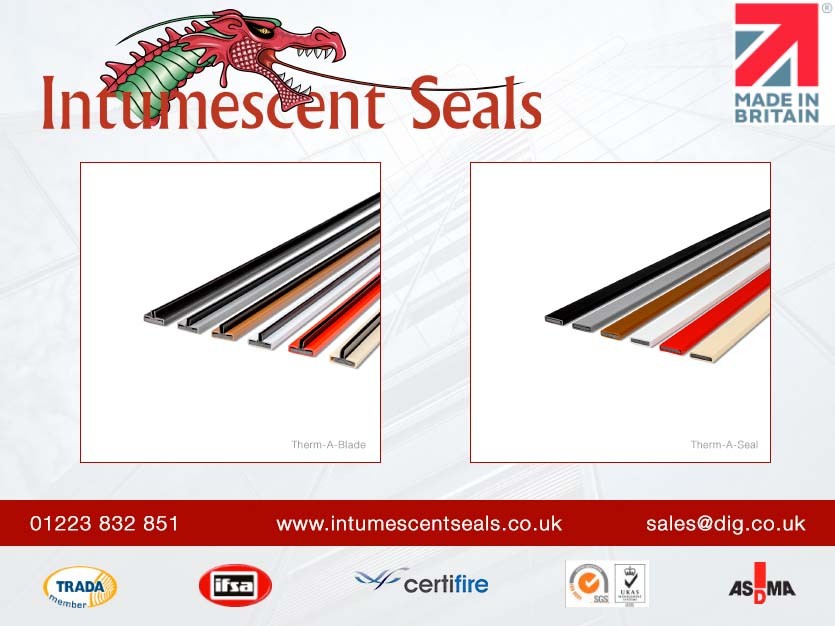 DIXON International Group Ltd has been innovating and manufacturing specialised construction products for 50 years. Dixon International Group has now been granted membership to the Made in Britain organisation.
The company says it was the first to introduce aluminium and elastomeric seals for doors and windows as energy prices rose in the 1960s resulting in a reduction in energy use and earning the company a Council of Industrial Design Award, long before climate change was understood. The company then continued to innovate and was the first in the UK to develop intumescent technology in the 1970s in the form of fire and smoke seals for fire doors and fire glazing. The year 2000 saw the company win four Millennium Product Awards from the Design Council for product innovations outstanding by international standards.
Dixon International Group Ltd in the present day has three divisions, Sealmaster of Cambridge, Intumescent Seals and SK Bearings. Sealmaster manufactures intumescent fire and smoke seals, acoustic, draught and weather seals, fire glazing and structural fire safety as well as bespoke solutions. Intumescent Seals specialises in passive fire protection products and is a manufacturer of intumescent fire and smoke seals and SK Bearings focuses on manufacturing and testing, structural, bridge and anti-vibration bearings. Dixon International Group Ltd told Made in Britain that its technical strengths and expertise has led to it developing bespoke products for clients as diverse as the Thames Barrier, English Heritage and the Channel Tunnel. The company is currently investing in a major R&D programme to bring further advances in fire safety glazing, in fire door seals, in energy efficiency and acoustic protection and it intends to innovate into the future to save more lives in fires and to reduce energy costs.
Charles Malcolm Brown, managing director at Dixon International Group Ltd, told Made in Britain, "Dixon International Group Ltd has proudly manufactured British based products for the past 50 years and we are very pleased to be accredited by the Made in Britain organisation."
Dixon International Group Ltd will be using the official Made in Britain mark on its website, catalogues, literature, and product packaging. Find out more about the company at its members' directory profile here and its website here.