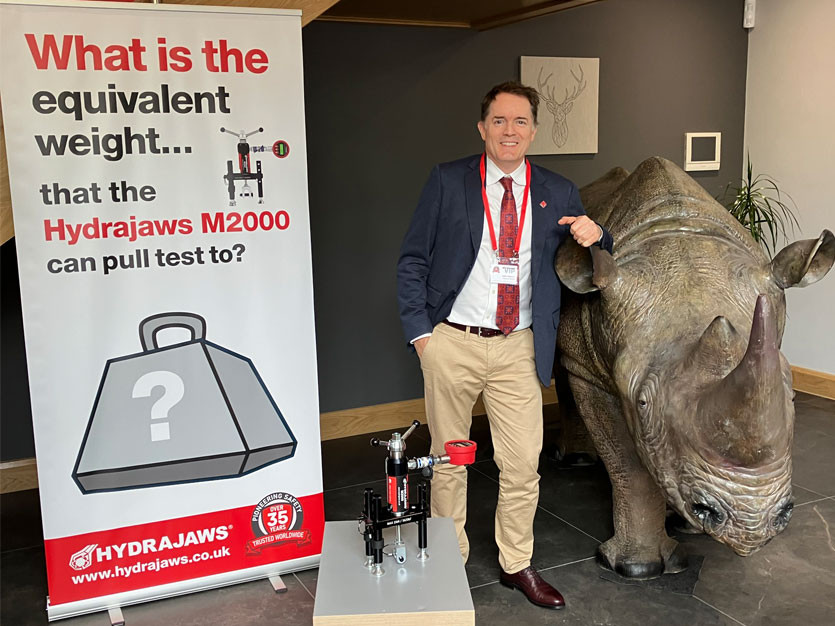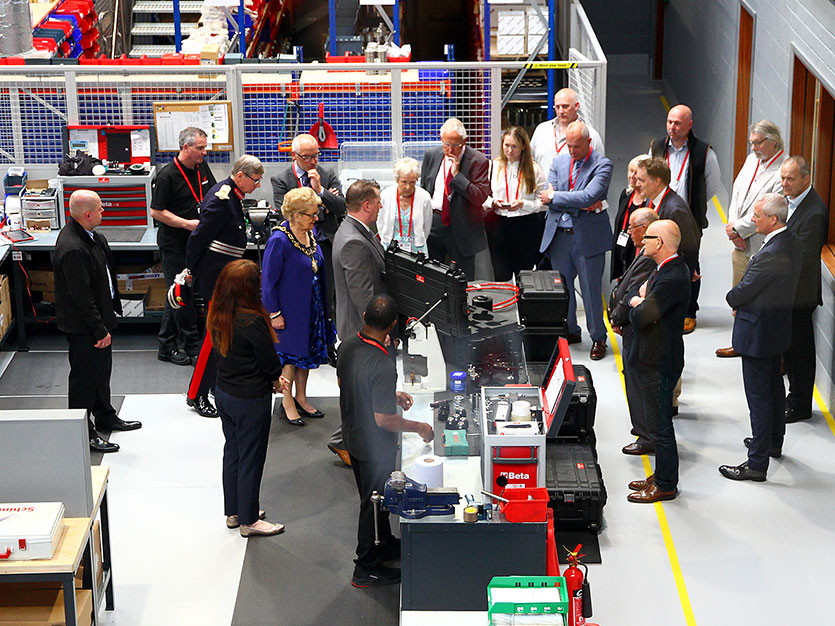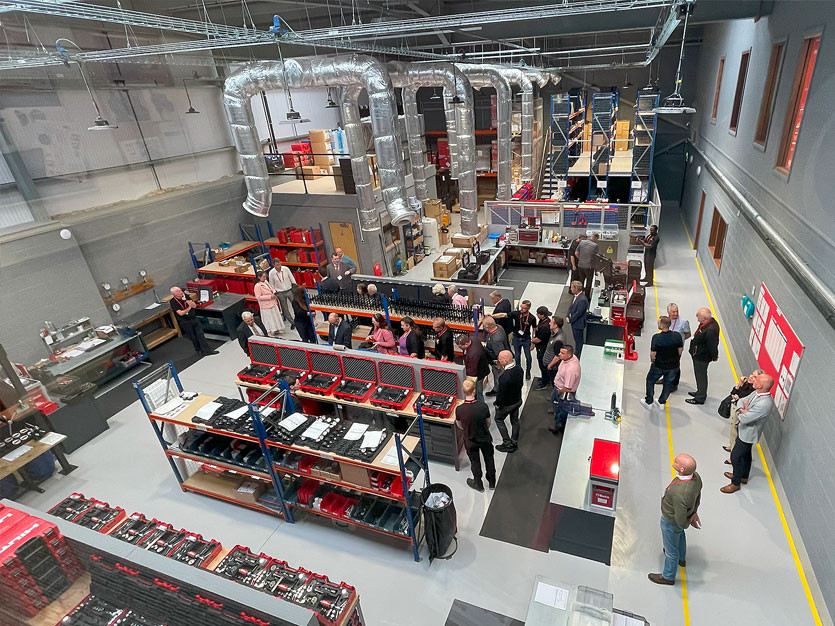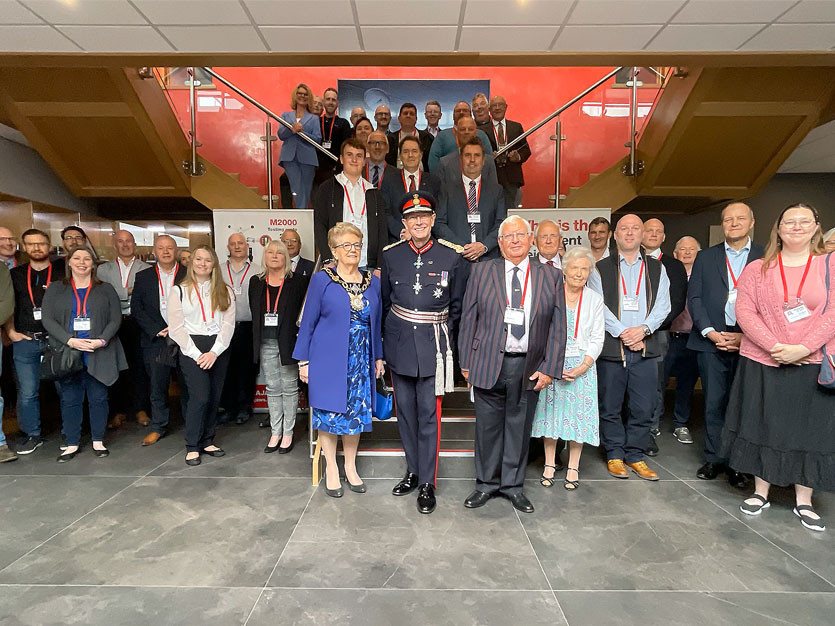 Everyone has their eye on British manufacturing growth – even the (friendly) rhino.
Good news about British manufacturing and growth was in the headlines on 18 May 2023, when family-owned and operated business, and Made in Britain member, Hydrajaws® were sharing with everyone their genesis, their progress and some truly historic milestones in the construction safety products sector. To officially inaugurate their immaculate, state-of-the-art new factory (73 Kettlebrook Road, Tamworth B77 1AG), His Majesty's Lord-Lieutenant of Staffordshire Mr Ian Dudson, CBE KStJ was invited, together with Made in Britain CEO, John Pearce, Hydrajaws®' local and national suppliers and a long list of associated firms and partners, together with, naturally, a two-tonne replica rhinoceros.
Hydrajaws®' Managing Director, Stephen Hynes, said: "We're very proud to be celebrating 35 years in business, and we enjoyed welcoming visitors to our Open Day. Our products are made in Britain, and we believe that this enriches the brand quality. We're proud to be part of the Made in Britain campaign and to be able to showcase our products to the world."
Brought in for one day only (the rhino that is..) to help illustrate the extraordinary strength and resilience of Hydrajaws® pull testers when they were first getting started in the 1980s, the senior management team and owners took the guests through the spell-binding presentation and history of the firm, from its origins 35 years ago, right through to today making and exporting British-made pull testers to all corners of the world. Roughly two-thirds of the products are exported. Clients as far afield as Australia and the USA were able to make a video-only appearance to be part of this strong and growing business that genuinely believes in the future of manufacturing in this country and wants to be as close as possible to 1000s of other businesses that feel the same way about the Made in Britain mark. It appears on all their products as a symbol of trust and quality.
Invited guests and partners were also treated to a guided factory tour and demonstrations of the extraordinary strengths and resilience of the Hydrajaws® product ranges – these days able to withstand more like the equivalent weight of a whole family of rhinos.
With every proud British manufacturing business using the Made in Britain mark, we're all pulling in the same direction. Helping British manufacturing sell more (and better) with one great mark.
Images & video: all courtesy of Hydrajaws and John Pearce.