THE Windsor family is one of the most famous and, some might say, most successful families ever. The UK royal family is respected and has influence around the world. Whatever your views on the monarchy, we can all congratulate Her Majesty the Queen for leading the nation nobly for 70 years.
Family businesses are very common among the member companies of Made in Britain and all enjoy the benefits of being led by passionate people who carry on the dedicated work started by previous generations. They also face similar challenges, such as working out the business roles for family members and how to manage the relationships with a co-worker who is also your mother, brother, father or sister.
Time and again at Made in Britain we see family businesses that are strong, independent and brave, with a culture that personifies family values. And these values are always extended to the wider family, the company's workforce, suppliers and its clients.
As part of Made in Britain's celebration of the Queen's Platinum Jubilee this year, we asked the members who are also family businesses to tell us their stories. This is the first collection and at the end, we invite other family companies to post their stories using the members' news service on the Made in Britain website.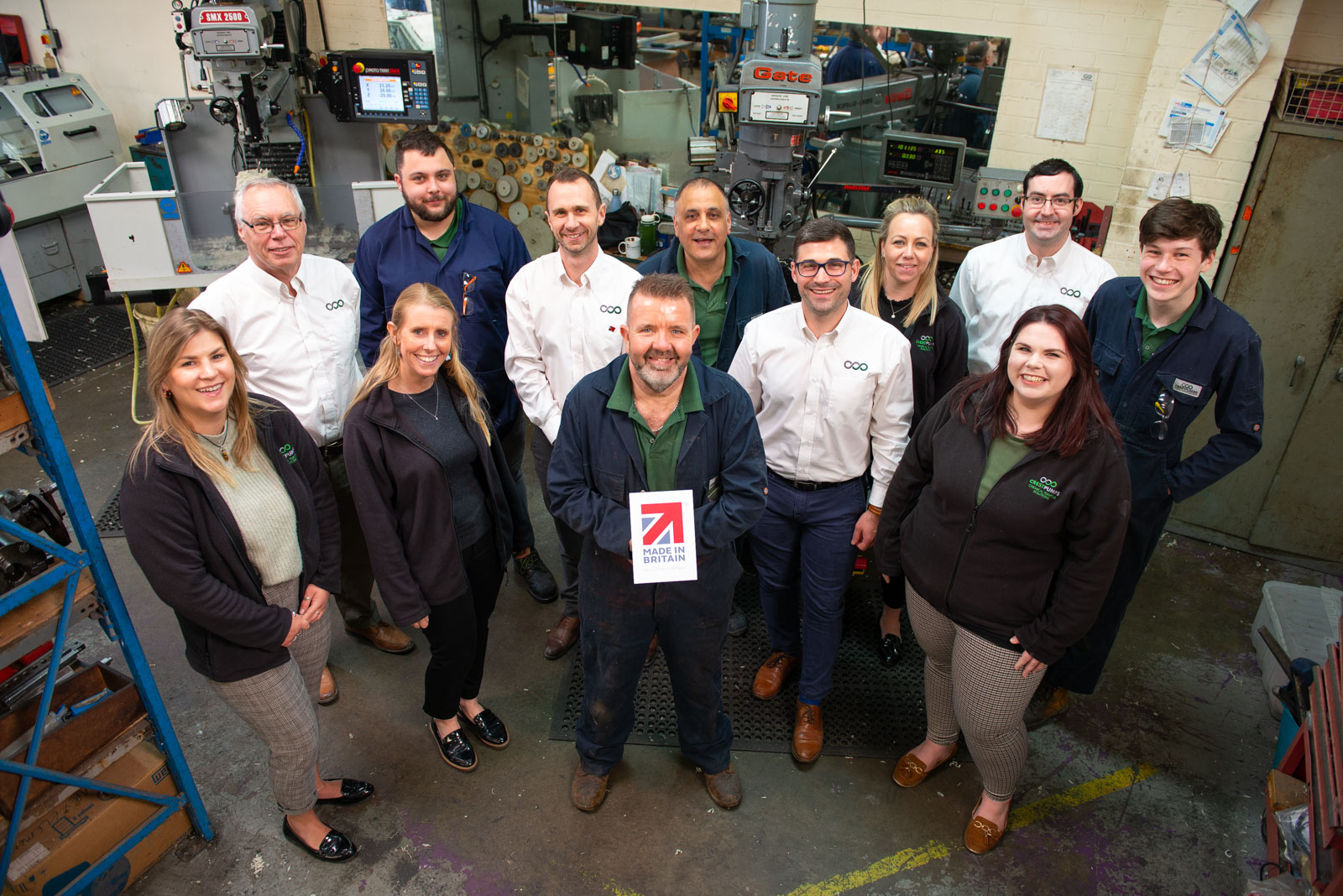 Liz Carey is the marketing manager of Crest Pumps (photo right), based in Hampshire. Liz said, "My grandad, Les Dashwood, created the company in 1973. My father, Tony started working at Crest shortly after and then took over as managing director. My brother James has since taken over the business from our father, who still works at Crest as technical director, and we also have James's wife Vicky as HR manager.
"Being in the family business is something we are all very proud of, especially that we get to be a part of the vision our grandad created almost 50 years ago.
"We have a few employees at Crest who started as apprentices when my grandad was running the business, and are still a big part of our team now."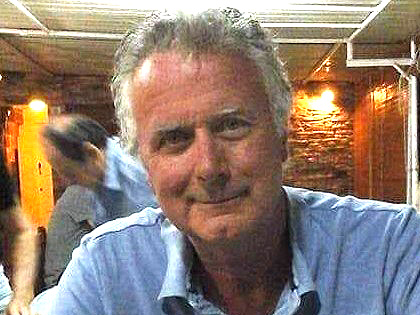 Ramer Sponges was set up after the second world war by Reginald Boswell, who recognised the soft quality of the material (that had originally been developed for aircraft construction) and saw its potential in the body care market. Paul Lloyd-Smith (left) joined the company in 1969, at the invitation of his father, Leslie, who had joined Ramer Sponges 20 years earlier.
Paul has worked at Ramer Sponges for 55 years. "Every day is different," he told us, "but I can guarantee that at some point throughout the day, you will find me on the factory floor with my sleeves rolled up and assisting with production."
Rutland Plastics was founded in 1956 by Don Ansell and Ron Smart. Don's son-in-law, Mike Ayre, took over as managing director in the 1990s and now Don Ansell's two grandchildren and their partners run the business. There are also other families within the company who have been with Rutland Plastics for three and even four generations, so it truly is a family business.
Steve Ayre, managing director said, "I think the secret to working with family is having clearly defined roles and responsibilities that don't overlap, my sister is the marketing manager and her husband is the sales director whereas my wife works in the accounts department. The number one rule is trying to make sure that we don't bring work into family life, although it does happen occasionally! Rutland Plastics celebrated its 65th birthday last year and was also named Processor of the Year at the Plastic Industry Awards so I think everything is working well so far."
Rytons Building Products makes building products and its area of specialisation is ventilation. It was formed in 1972 by William Irwin and his wife Beatrice, so this year is its 50th anniversary.
Sadly, William died soon after the company was started. However, Beatrice continued to successfully run the company until 1982, when it was taken over by their eldest son Roger Irwin. Roger and his wife Jackie, a fellow director, relocated the company to Kettering, Northamptonshire. The next two-and-a-half decades saw the company grow, developing a full product range and investing in manufacturing.
In 2007, Rytons was pleased to welcome the third generation, Anthony Irwin, as sales manager. New to this role but certainly not new to the company, Anthony had worked ad-hoc for as long as he could remember earning money packing boxes during school holidays. Anthony brought in fresh ideas for product development and has driven the company forward in the expansion of metal fabrication. Appointed as company director in 2012, and managing director this year, Anthony runs the company, developing new and exciting products for future generations, in the hope that one day his own children will make the fourth generation.
Made in Britain would like to thank Crest Pumps, Ramer Sponges, Rutland Plastics and Rytons Building Products for telling us their stories. If you are part of a family business and a member of Made in Britain, use our members' news publishing service to share your story.
Posting your own news is very easy. Login to the Members' Area and click on the Public Profile link on the right. The button My News Editor will get you started, then click Post New Article. The rest of the process is fairly self-explanatory. The only thing we ask is that you follow the on-screen guidance about image sizes. Publishing images of different sizes and shapes can result in them being distorted or out of alignment.
We look forward to reading all about your family businesses in this Platinum Jubilee year.