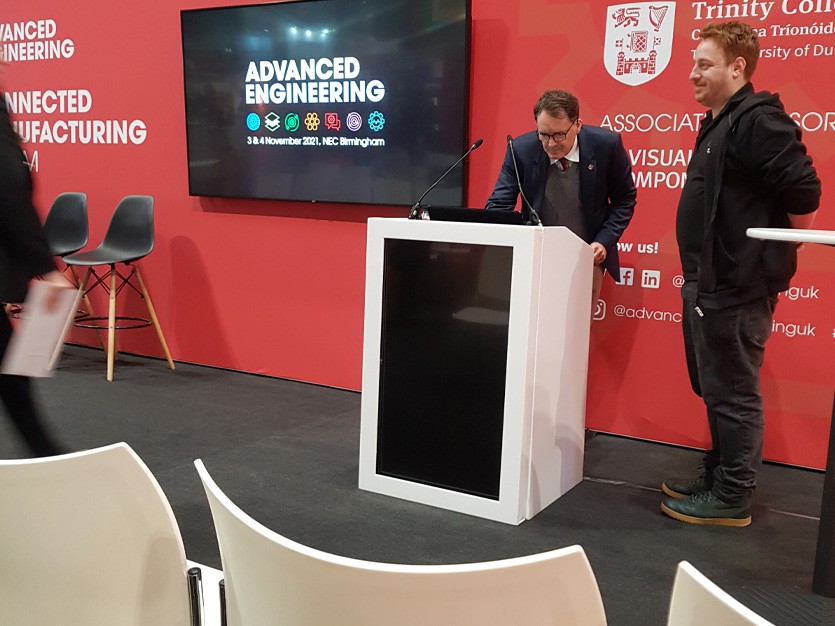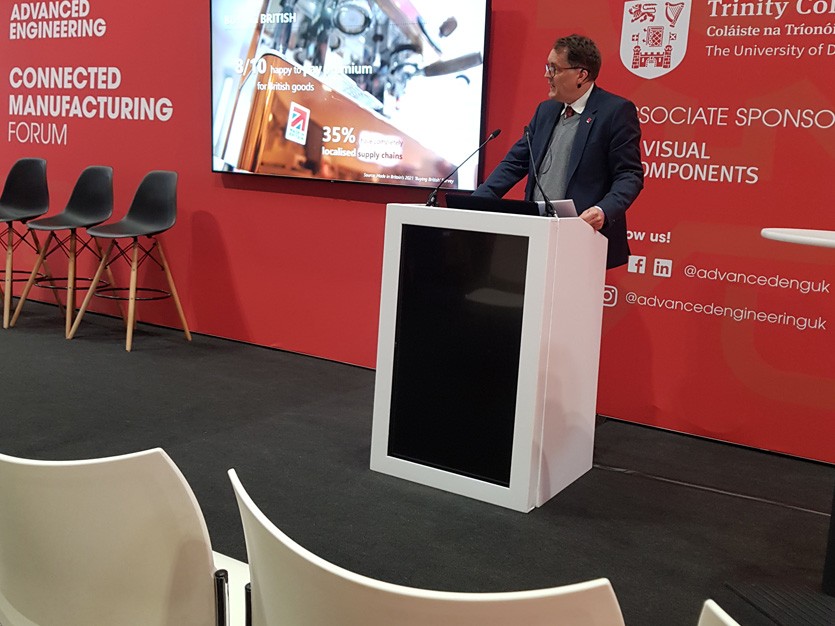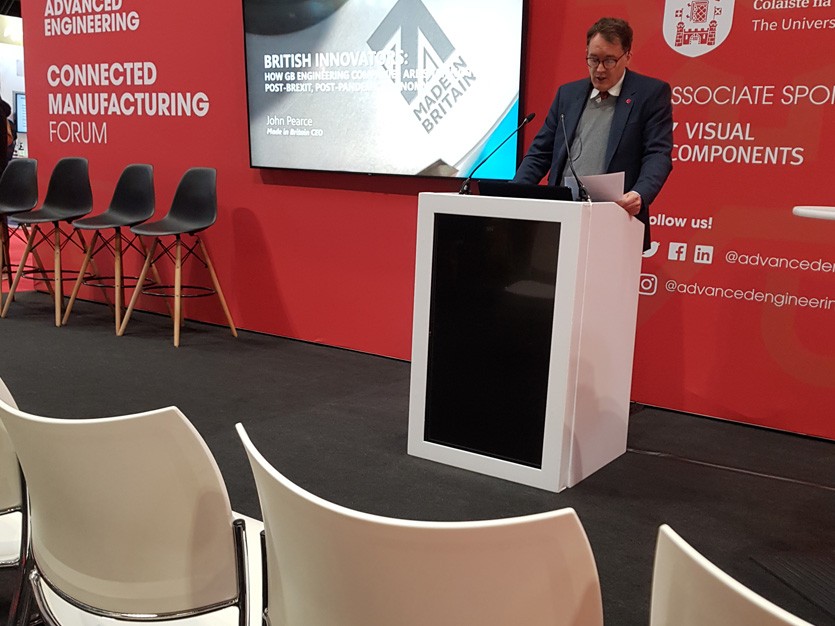 Report from the Advanced Engineering show, where Made in Britain CEO John Pearce delivered a keynote speech
IF the volume of conversation and chatter was anything to go by, then the Advanced Engineering event at the NEC last week was a resounding success.

Made in Britain chief executive John Pearce was invited to speak as part of the Connected Manufacturing Forum, on how engineering companies are shaping the post-Brexit, post-pandemic economy.
Mr Pearce cited members Heap & Partners, Excell Metal Spinning and Heald with examples of how they are innovating and digitising their businesses to give them a competitive edge in the new, highly-challenging economy.
• Yorkshire-based Heald is a pioneer in hostile-vehicle mitigation systems and, following a growing number of attacks on high-profile bridges, the company set out to find a new way to better protect these structures. The challenge was that effective perimeter protection options had always been limited due to the impact on a bridge's structural integrity.
But Heald's Bridge Bollard System, launched last year, found a solution to the problem. The system - which consists of fixed pillars on individual base plates that are bolted together - has revolutionised the bollard market as it requires an anchor depth of just 50 millimetres.
• Metal spinning company Excell in Portsmouth delivered an innovation that helped bring a decommissioned fighter jet back to life as a showpiece with dummy missiles. Cross Engineering in Swansea was leading the project - but had only the capability to build the dummies from aluminium, which would make them far too heavy. So the company turned to Excell, which designed and manufactured a handcrafted, metal spun solution.
• Engineering supply firm Heap and Partners have been making valves for more than 150 years - but has shown that a company is never too old to evolve and embrace the new. The company, founded in 1866, is now introducing QR codes and cloud-based technology into its manufacturing process. It's a move that Heap and Partners believes will accelerate its growth plans and create more meaningful, skilled jobs.
Also visiting the event was Made in Britain chief operations officer, Ilika Copeland, who met with members Guhring, VeriVide, Nickel-Electro, Ru-bix, European Springs & Pressings, Heatsense, Serfilco International and Karas Plating. Many reported on an upturn in business since the easing of restrictions, whilst recognising that supply chain issues have not yet gone away completely.
"It's clear to me, after speaking to several of our members at the event today that order volumes are up and that interest in procurement of innovative British-made bespoke engineering is becoming more and more important, at every level," said Ms Copeland. "It's refreshing to see so many of our members back to in-person exhibiting and their ready to cope with the upturn in local, specialised and large volume procurement in the sector."
John Pearce will be at SME Growth at Digital Manufacturing Week, Liverpool on Thursday 11 November, where he delivers the keynote speech: SME INNOVATORS: EVOLUTION AND GROWTH IN THE POST-BREXIT POST-PANDEMIC ECONOMY. If you are exhibiting in Liverpool, let us know by emailing john@madeinbritain.org