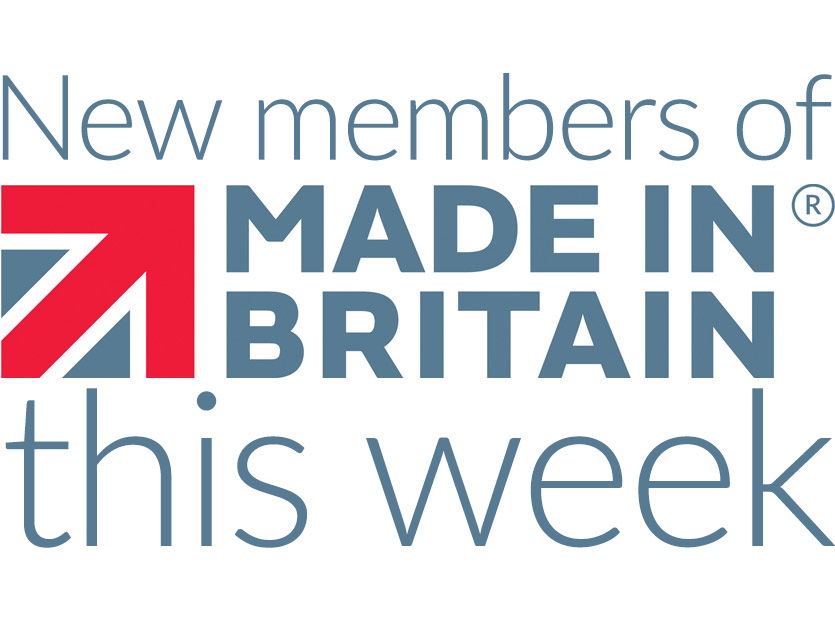 HERE are the companies that have just joined Made in Britain. If you see a manufacturer that you think you can work with, reach out to them and let them know.
March 2022
FAB DIRECT makes an array of steel and powder coated products including: fence posts, railings, gates, windows and doors.
J Pope Solutions makes bespoke testing and product handling equipment, designed and manufactured on-site in Lancashire.
Magfiliana makes men's apparel including ties, bow ties, self-tie bow ties, cufflinks and handkerchiefs. All our production is based in Lutterworth.
Owen Barry Ltd Sheepskin and leather outerwear accessories, handbags and lifestyle products including beanbags - everything is made in our own Somerset workshop.
StealthMounts Injection moulded battery and tool mounts.
TBD (Owen Holland) Limited Specialising in ground support equipment and maintenance access solutions for the aerospace and defence sectors from our facility at Waterton Industrial Estate, Bridgend, South Wales.
THE BAKEWELL BAKERY ORIGINAL BAKEWELL PUDDING, BAKEWELL TARTS, DERBYSHIRE OATCAKES, PANCAKES, PIKELETS, ARTISAN BREAD, CONFECTIONARY.
Beaver Bridges Ltd Beaver Bridges manufacture a complete range of Pedestrian / Vehicle and Equestrian Bridges from our production facility in Wigan / Lancashire.
Holemaker Technology Ltd HMT manufacturers a specialist product line of magnetic base drills that are supplied to the steel construction, engineering, energy, and defense sectors. Our production unit is based in Sheffield where we have CNC equipment and assembly lines.
Carbonwurks Ltd We produce carbon fibre composite parts. We have a few different manufacturing processes depending on the product. These products are made in house here in Poole, Dorset.
Loom Furniture Limited Loom Furniture manufacture a range of luxury freestanding furniture for the residential interior market with the option of customization across its range of products. Examples of products include Console tables, Coffee tables and Mirrors.
Acoufelt Ltd We manufacture bespoke acoustic solutions for many types of sectors from educational to workplace and large public spaces. This shows itself in a whole range of products from walling to furniture and ceilings that are designed to make spaces quieter.
Dynamic Load Monitoring Ltd We design and manufacture load cells and load monitoring equipment.
Easy Cleaning Solutions Ltd maker of a range of cleaning products.
Metador We are a UK based manufacturer of bespoke security and fire-rated steel doorsets. Suitable for a wide variety of environments, our range of steel doorsets provide high security protection and our fire-rated steel doors provide high levels of safety and re
The Handrail People We fabricate bespoke made metal handrails in our workshop in Worthing, West Sussex
Thame Workholding is a manufacturer of workholding systems including replacement chuck jaws, bespoke workholding and special application fixtures.
National Timber Buildings makes a wide range of timber sectional buildings. Examples include stables, garages, mobile field shelters, workshops and carriage barns. These are made at its site Faversham, Kent.

The Metal Foundry manufactures flat-backed castings in the form of plaques, signs, sundials and gifts. These are all manufactured in its factory in Leicester from ingot to finished product.
LOW Carbon Heat Limited designs and manufactures a range of low energy, low carbon, low-cost infra-red electric heating panels. The panels are made in the UK, currently in a factory in Todmorden, Lancashire.
BallTrace is an injection moulded plastic device designed to quickly and easily create a mark on a tennis or paddle ball so it can be identified by the player.
Cotswold Timber Products makes a range of wooden products including wheelie bin storage units, planters, wooden bins, bird houses, garden bars and gates.
The Oak Designs Company Ltd builds high-quality oak frame buildings here in the UK. Products include garages, home offices, first-floor buildings, outdoor dining areas, gazebos, pergolas, guest houses, workshops, porches, log stores and much more.
JIMMY Coco International is a manufacturer of beauty products, via a UK-based supplier and using UK suppliers for its carton and base labels.
Mind Body Goals Ltd designs and produces a well-being product called Luma, which uses light and colour to guide mindfulness and breathing techniques to improve well-being and reduce stress.
Interclamp Group's products include: Interclamp pedestrian barriers, Interclamp mesh panels, Interclamp self-closing gates, Interclamp powder coating, Interclamp RoofRail roof-edge protection, Interclamp handrail systems, Interclamp retail systems and Interclamp CycleSafe bicycle barriers.
MumPod Company Limited. The MumPod is a pre-fabricated standalone structure made from lightweight polystyrene sandwich panelling. The panels are then individually printed with the chosen graphics. Electrics are then fitted ready for "plug and play" on site.
Eden Clay makes bespoke wood flooring to order in its warehouse in Billericay, Essex. It also sells a range of handmade tiles produced by an artisan company based in Suffolk.
Lister Shearing Equipment Ltd is one of the world's leading manufacturers of shearing and clipping equipment. Established more than 110 years ago, Lister made the first-ever electric shearing machine.
Z Edition cuts and sews leather seats for the automotive sector. It has invented a special sports seat foam and fit its leather covers to it. Sports seat foam made in England. Leather from England, tanned in England. Foam from England cut and sewn in York.