Fire Roll Call (FRC) App
Manufactured by Tensor plc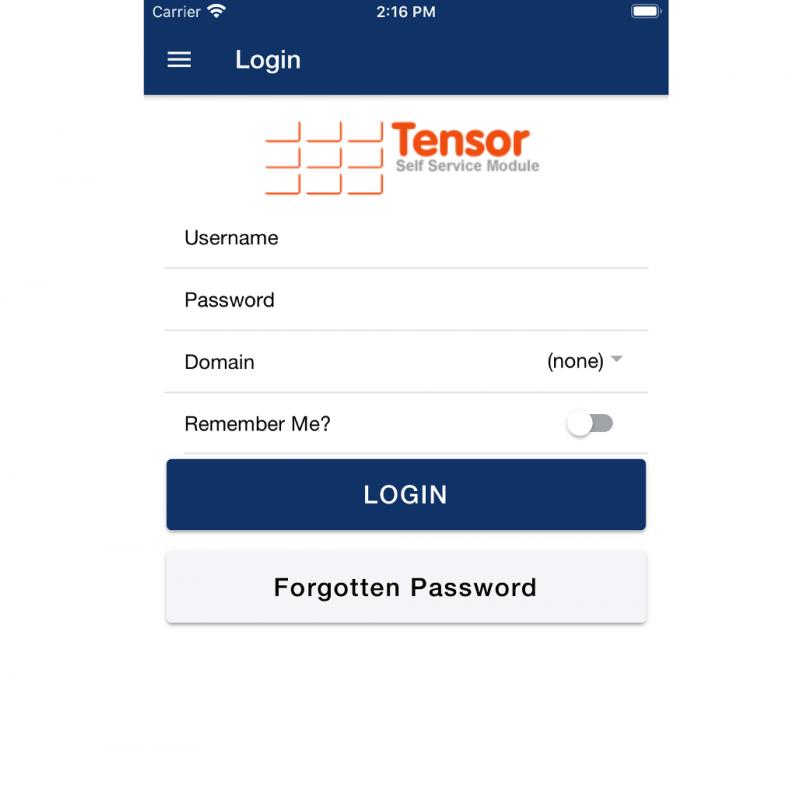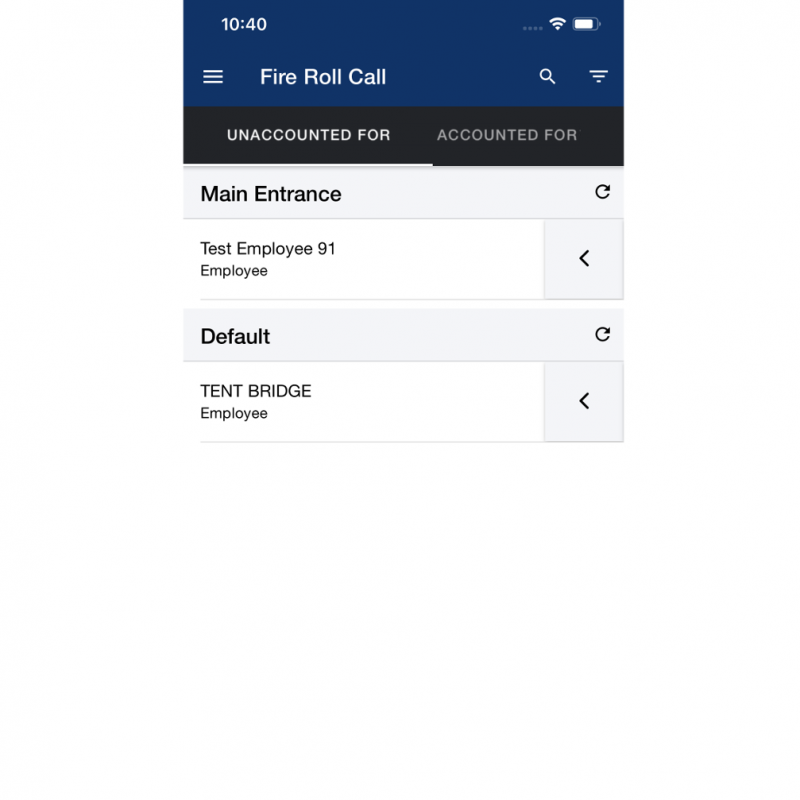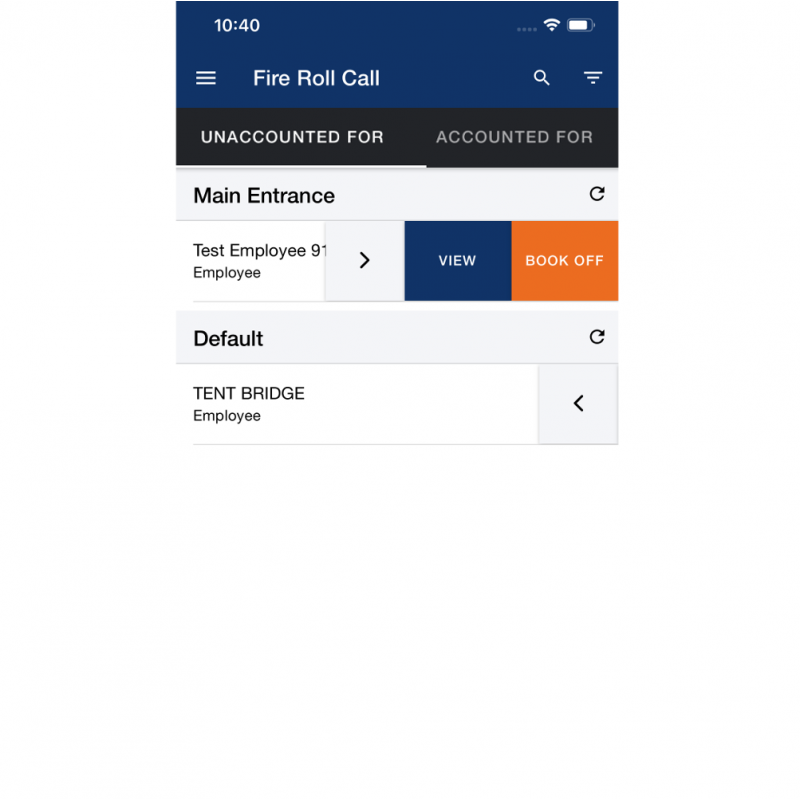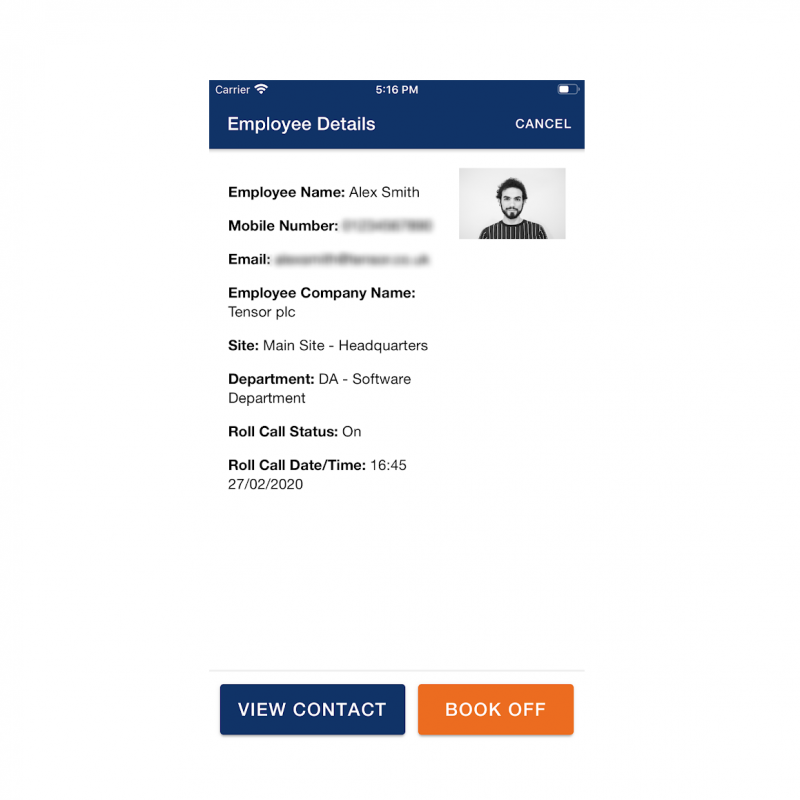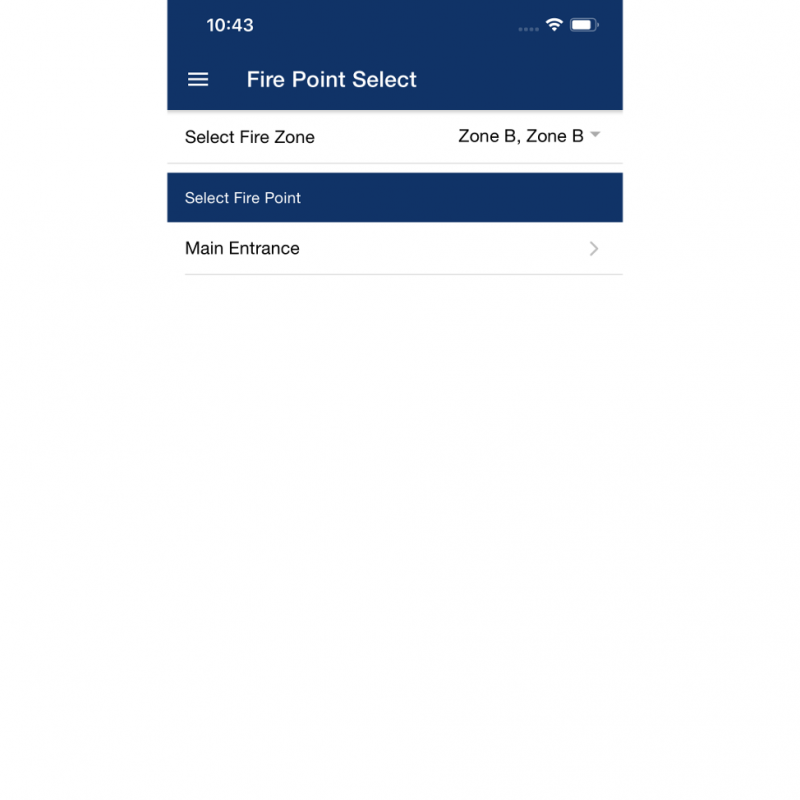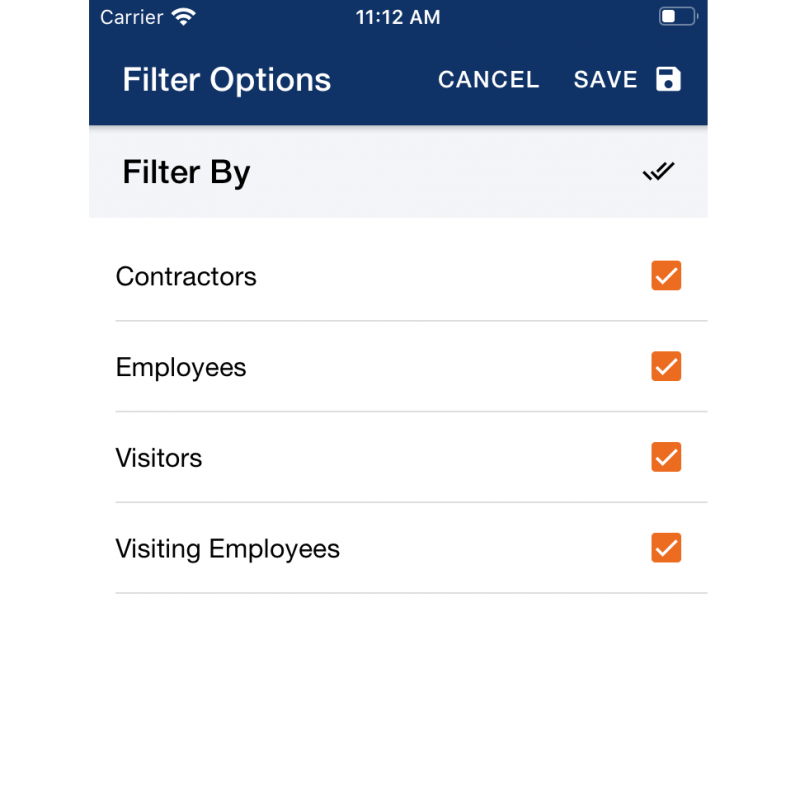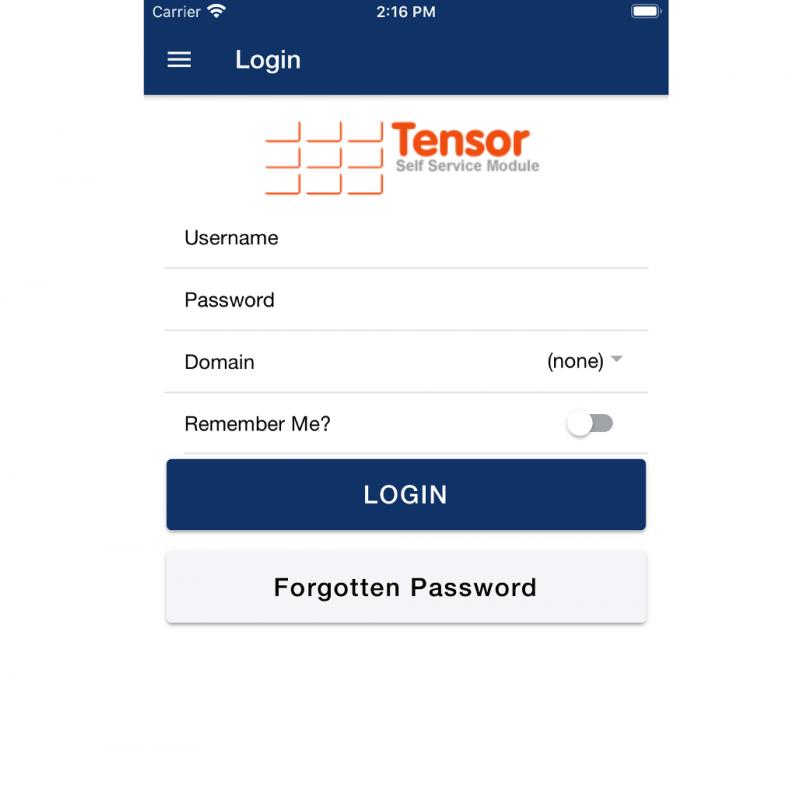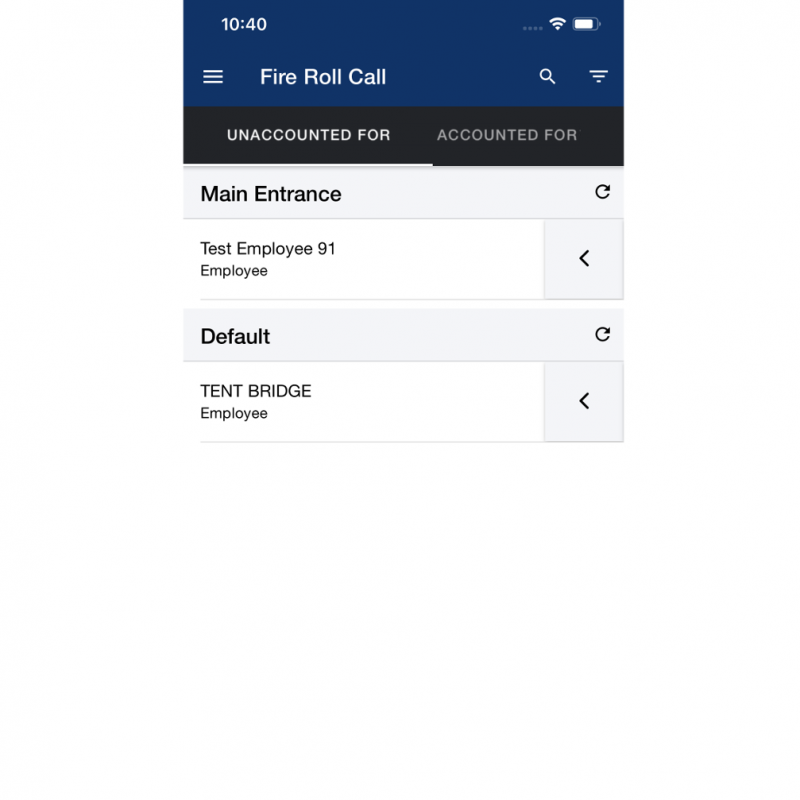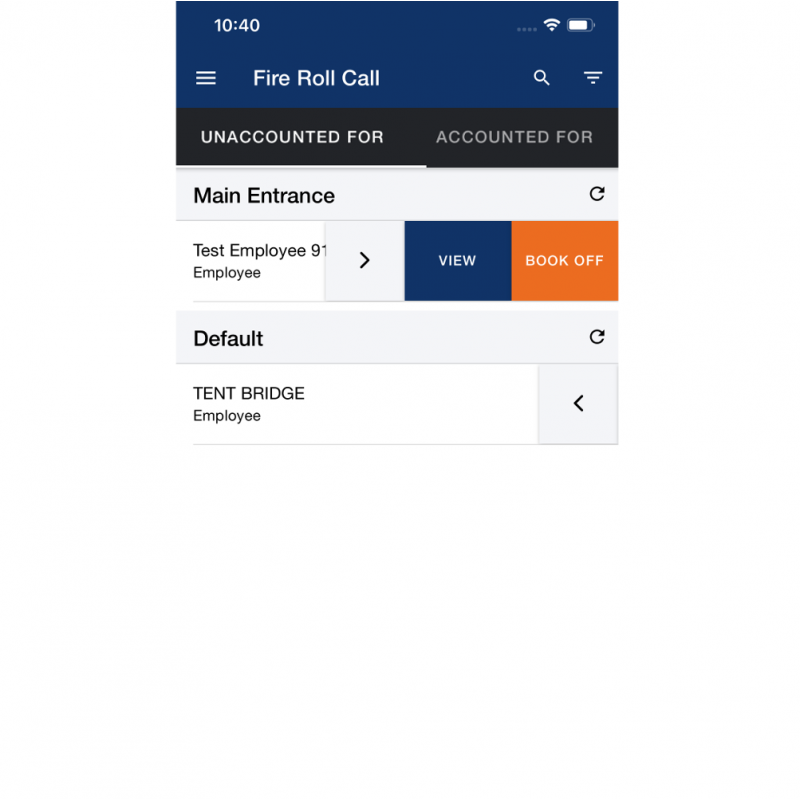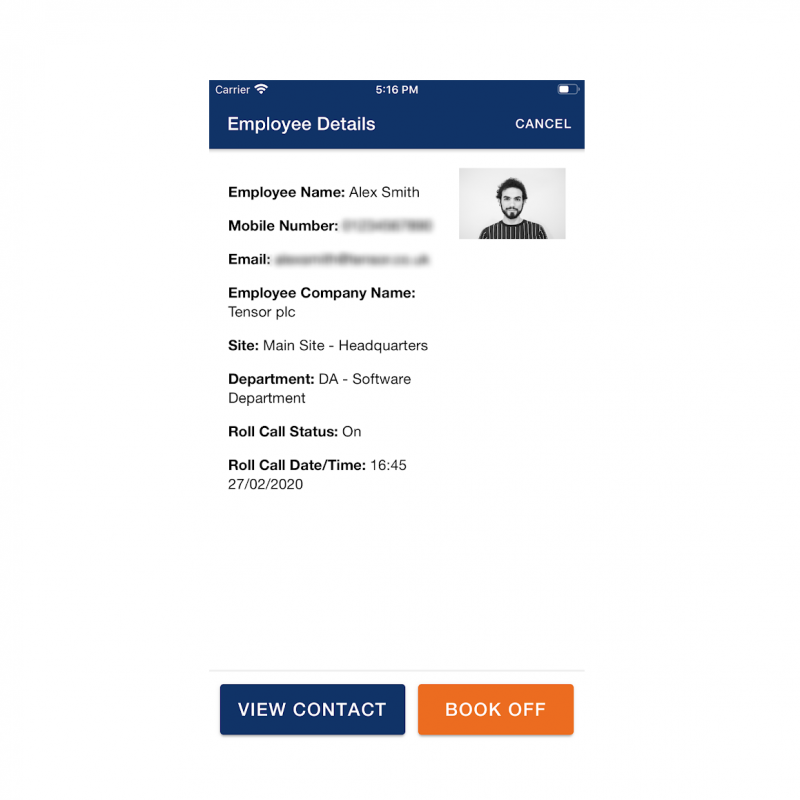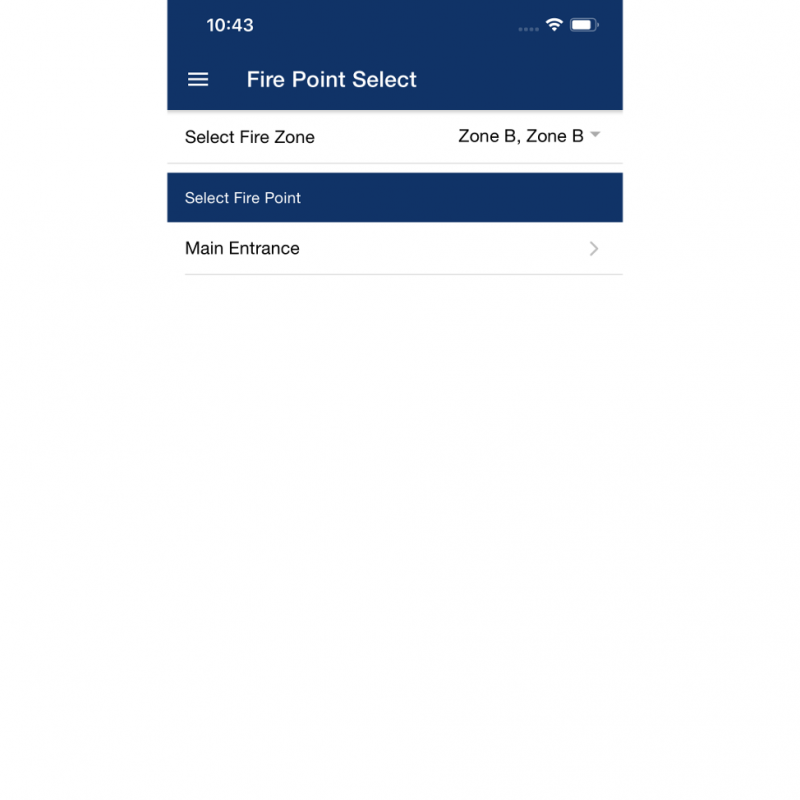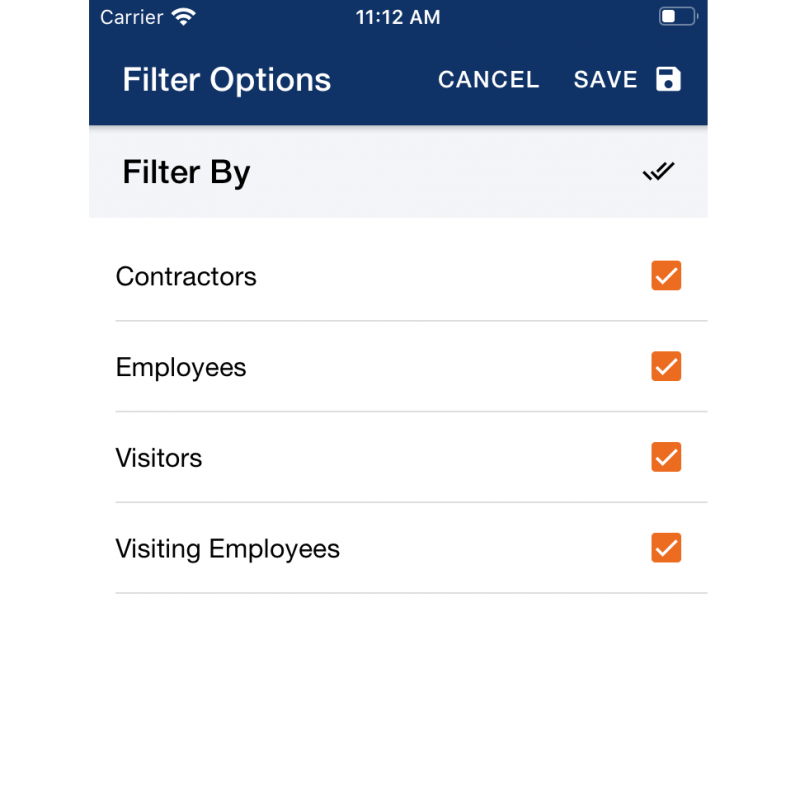 Product Buying Options
Additional Sales Information: The Tensor Fire Roll Call App ("Tensor FRC") is a companion app for the Tensor.NET Time and Attendance / Security software suite. For more information, please email enquiries@tensor.co.uk or call +44 (0)1480 215530.
Product Description
The Tensor Fire Roll Call App ("Tensor FRC") configures compatible iOS / Android touchscreen devices to work as an electronic, portable Fire Roll Call register for emergency evacuations.
The app provides real-time information on people's location on site and their safety status. It intended to replace the checking of a paper based register of on-site personnel and to ensure that all members of staff and/or visitors are accounted for.
Fire marshals can use Tensor FRC to check whether employees have booked themselves on/off site and mark them as Accounted For upon visual confirmation of their safety status. Furthermore, should any employees and/or visitors remain Unaccounted For, they can be contacted straight from their profiles stored on the app
Working in conjunction with the Tensor SSM (Self-Service Module) in Tensor.NET*, the Fire Roll Call app helps ensure your staff and visitors' safety in case of an emergency evacuation.
KEY FEATURES
Provides real-time information on people's location on site and their safety status
Replaces paper-based registers of On-Site personnel
Streamlines the employees' / visitors' emergency evacuation process
Personnel can be immediately contacted by voice call or email straight from the app to ascertain their safety status
Displays a list of employees, within a selected fire point, who are Accounted for fire roll call purposes
Displays a list of employees who have booked OFF site within a configurable time period
Visitors, contractors and visiting employees are included in the app's on / off site lists when Tensor.NET is registered with a WinMCVS serial number
App users can mark a person as Accounted For directly from the app
Full contact details, including name, telephone numbers, photo and the time and status of the last site booking are available for each person on or off site
Resident site and department is displayed for employees
Visitor company and appointment host details are shown for visitors
Lists of on or off site personnel can be filtered by type (i.e. employee, visitor, contractor or visiting employee)
On or off site personnel can be searched for by all or part of their surname
Fire marshals can browse the personnel allocated to any fire point available within their user's assigned site
Applicable Product Categories
Manufacturer Profile
Tensor plc
Technology / Security System Products