Personalised Coloured Dog Tennis Balls
Manufactured by Price of Bath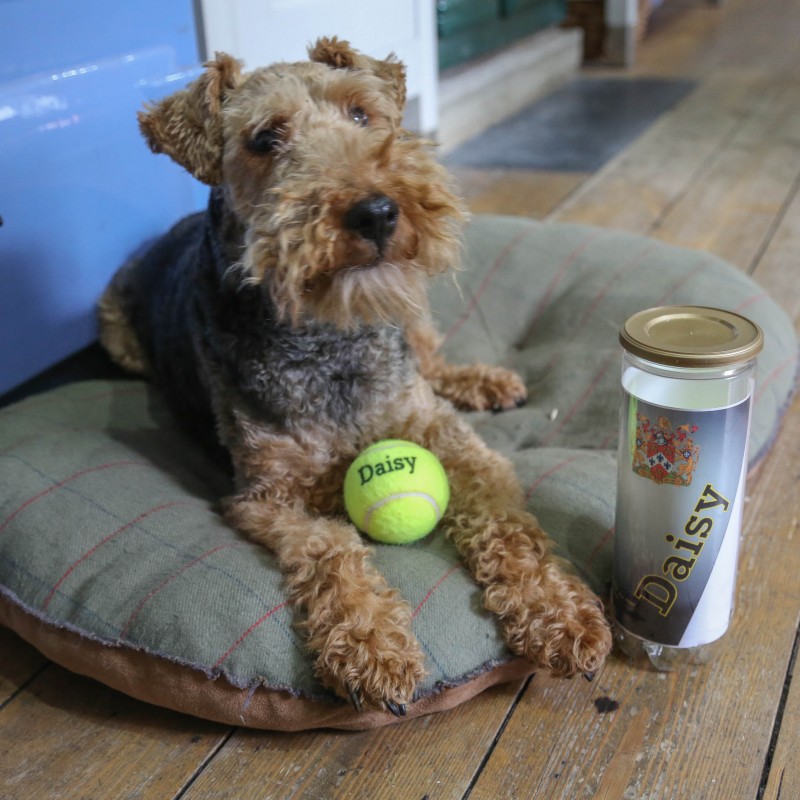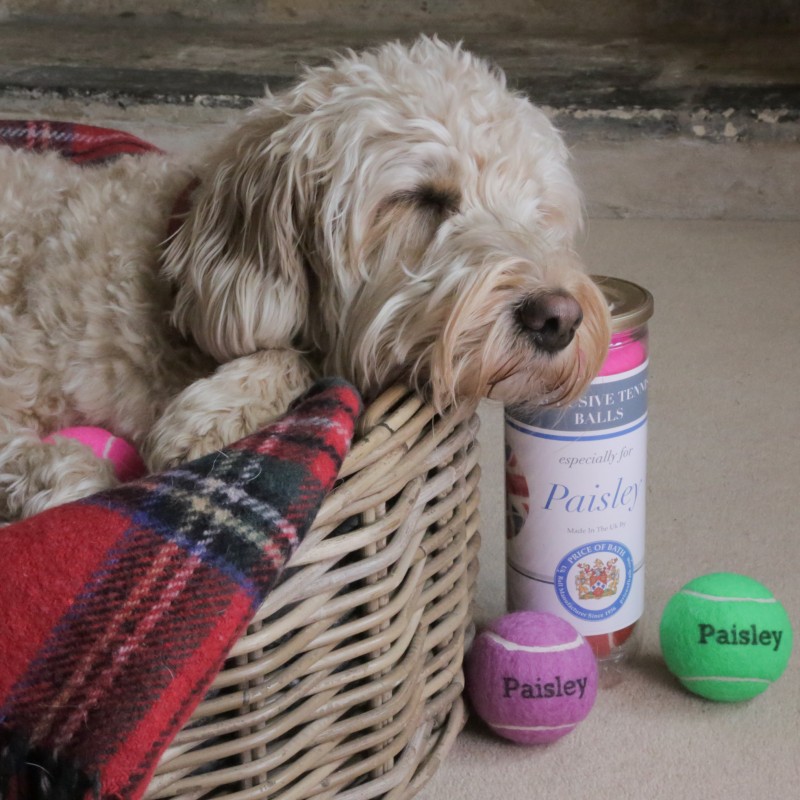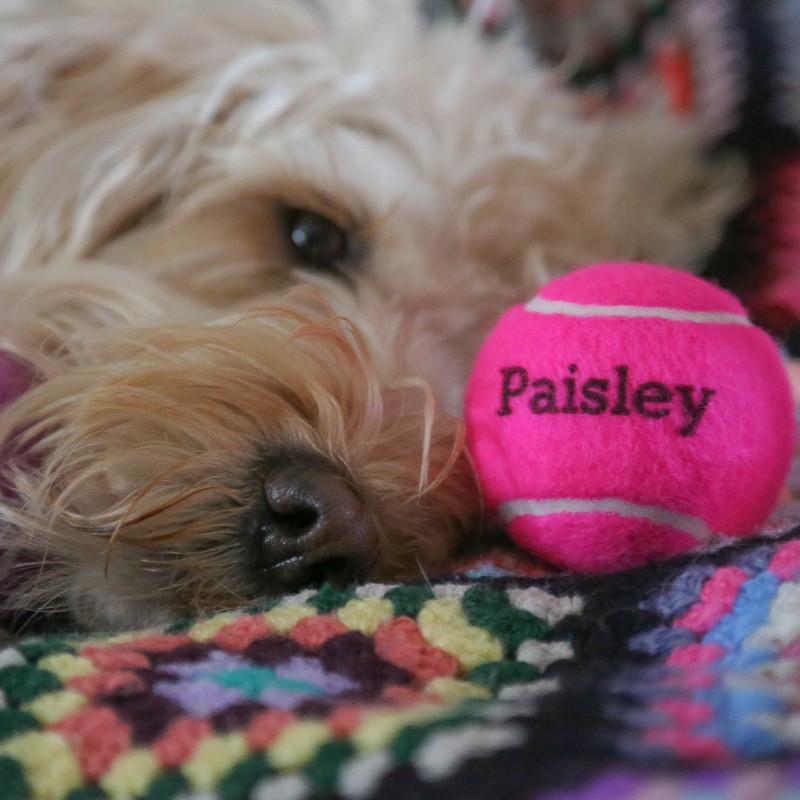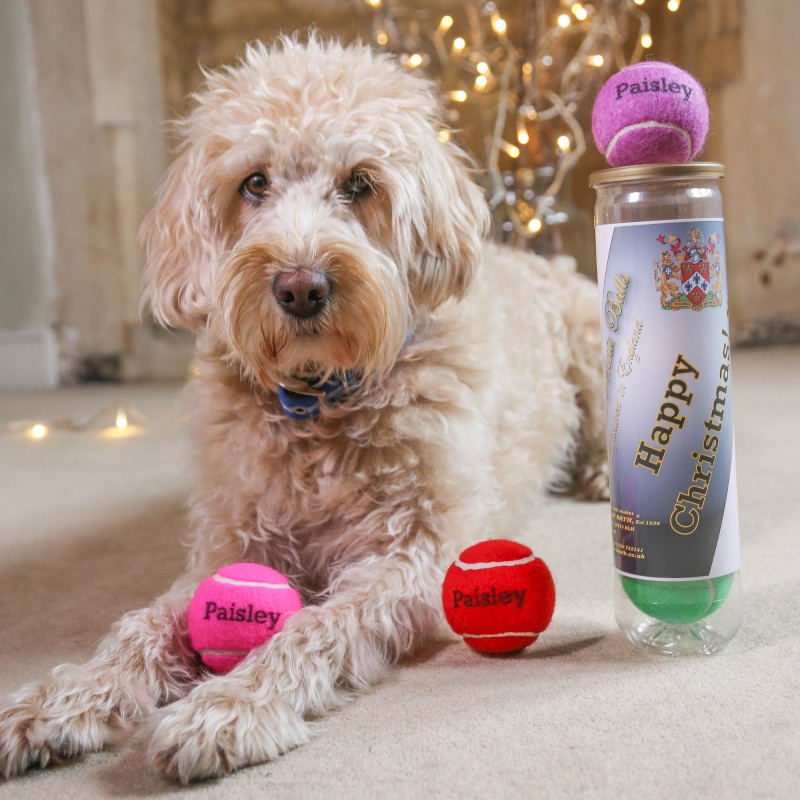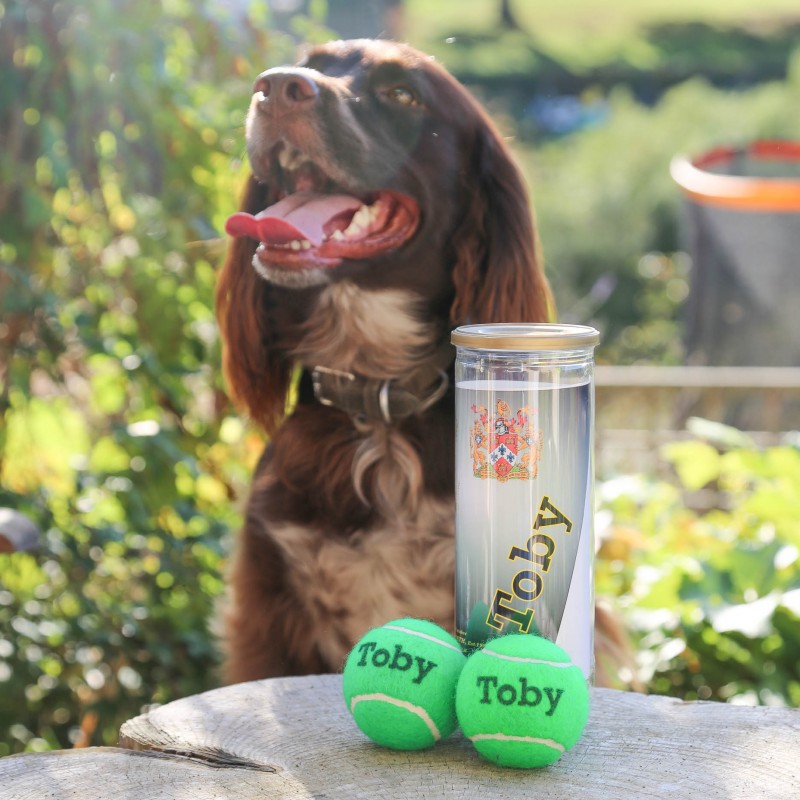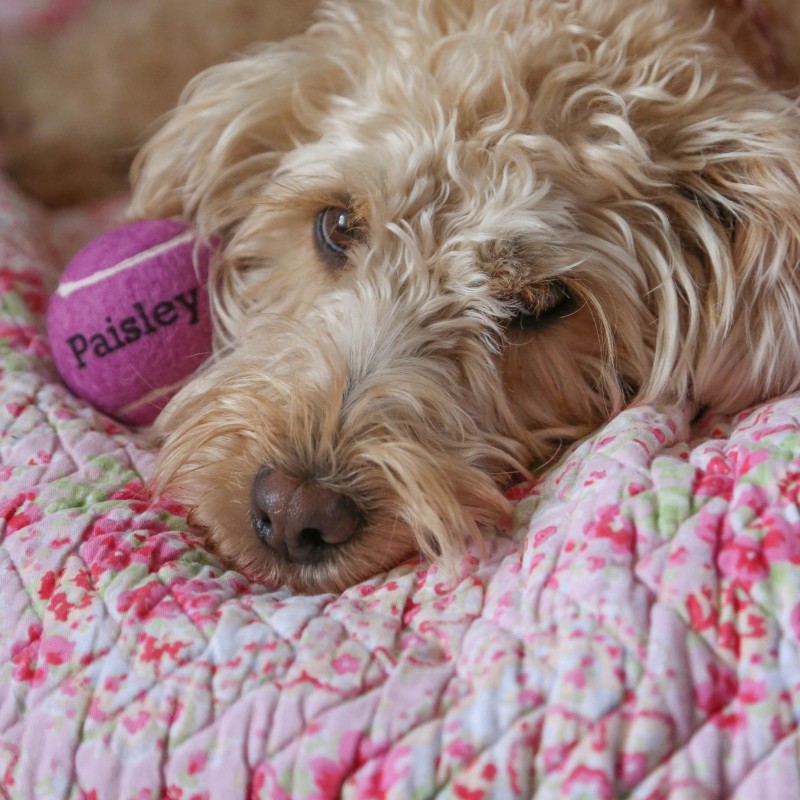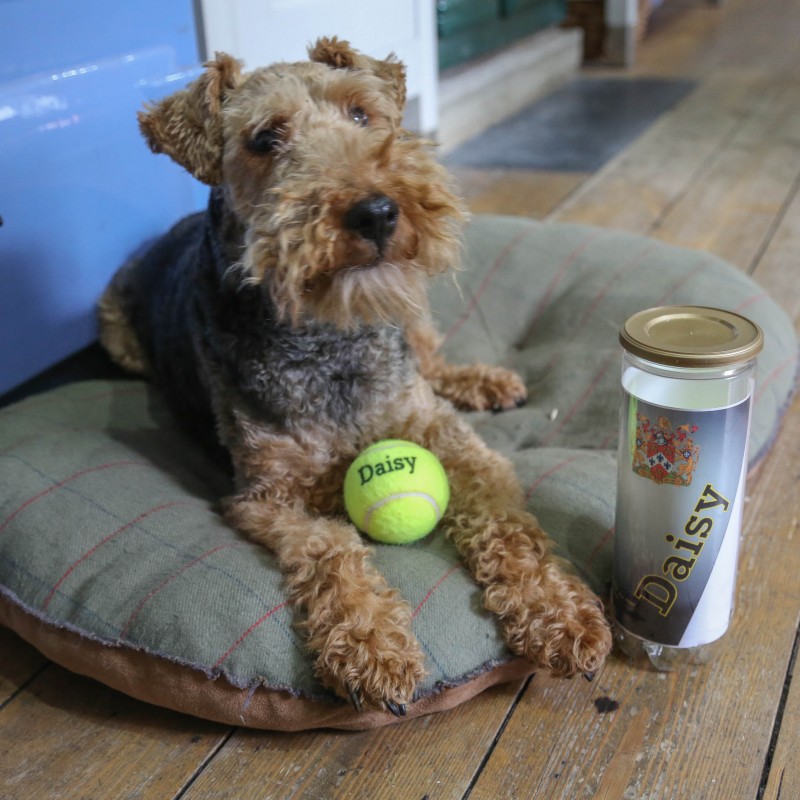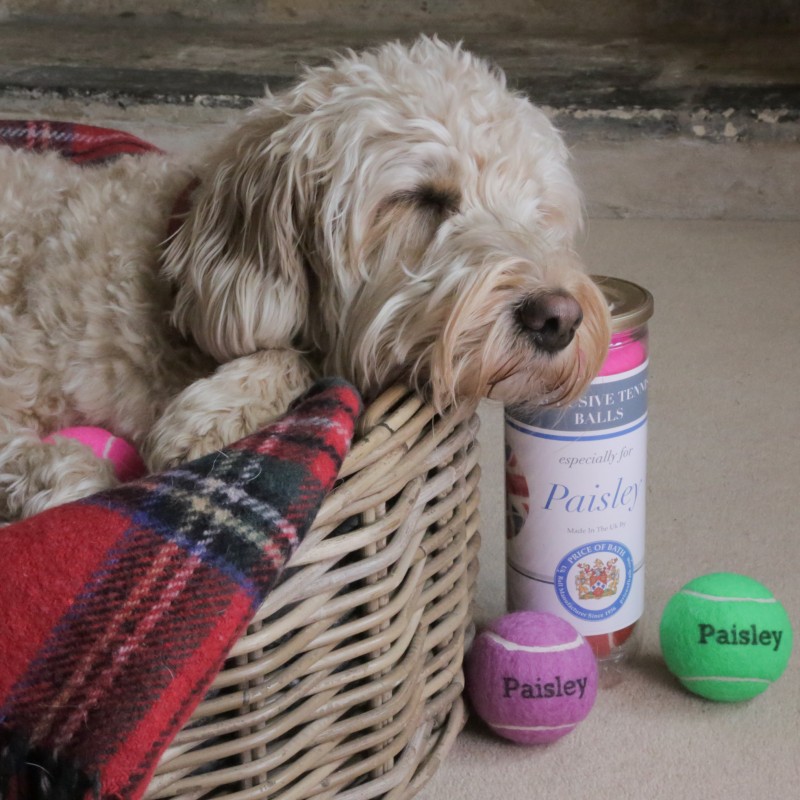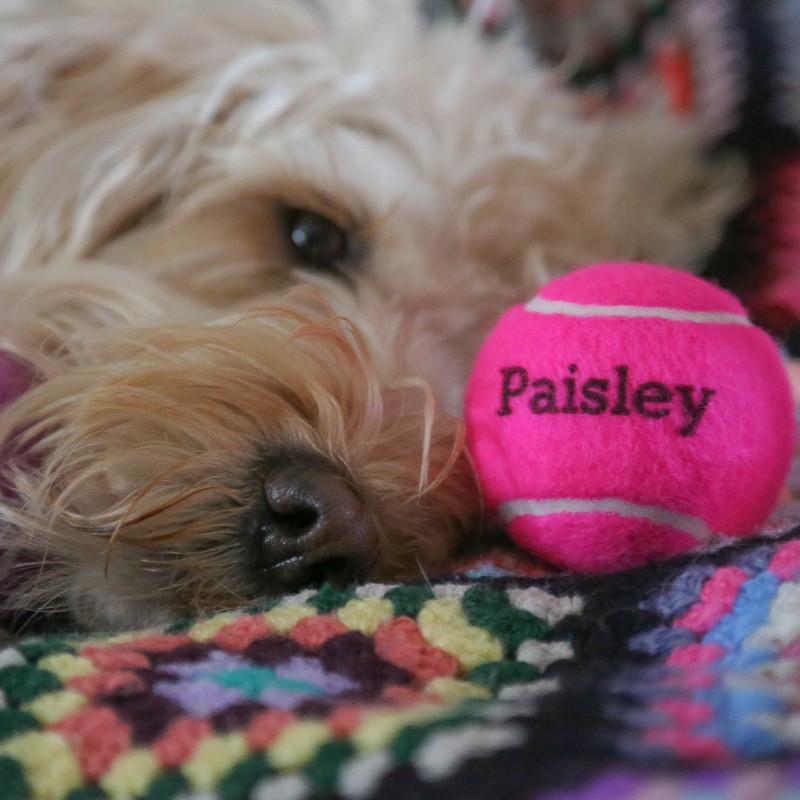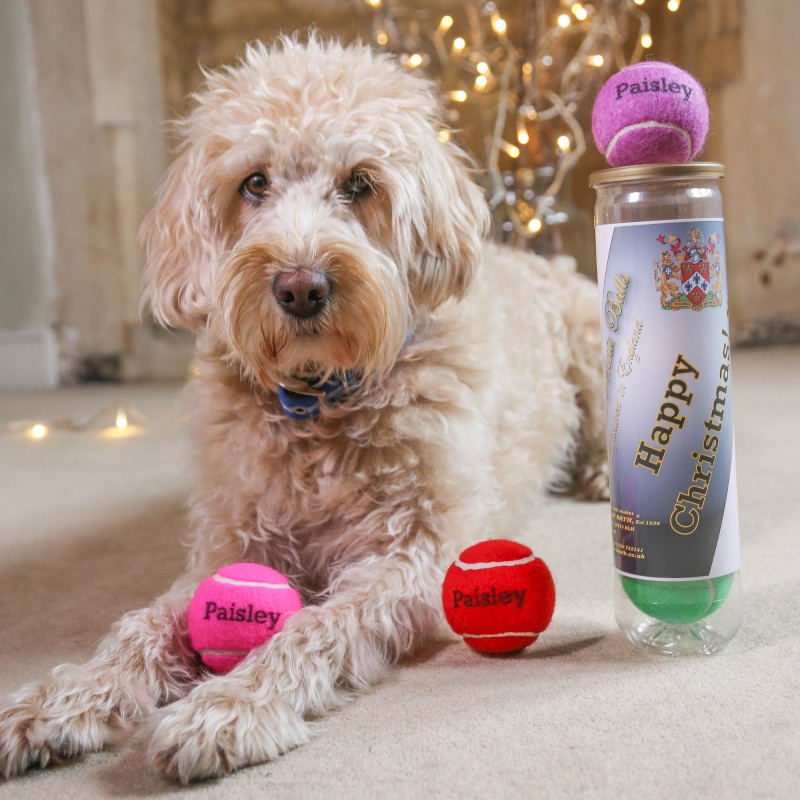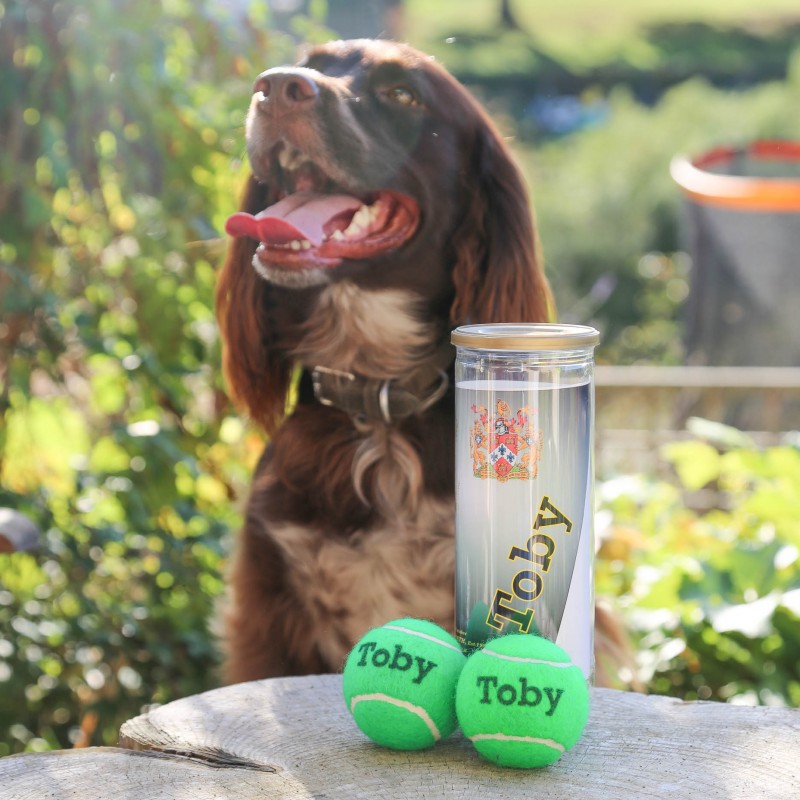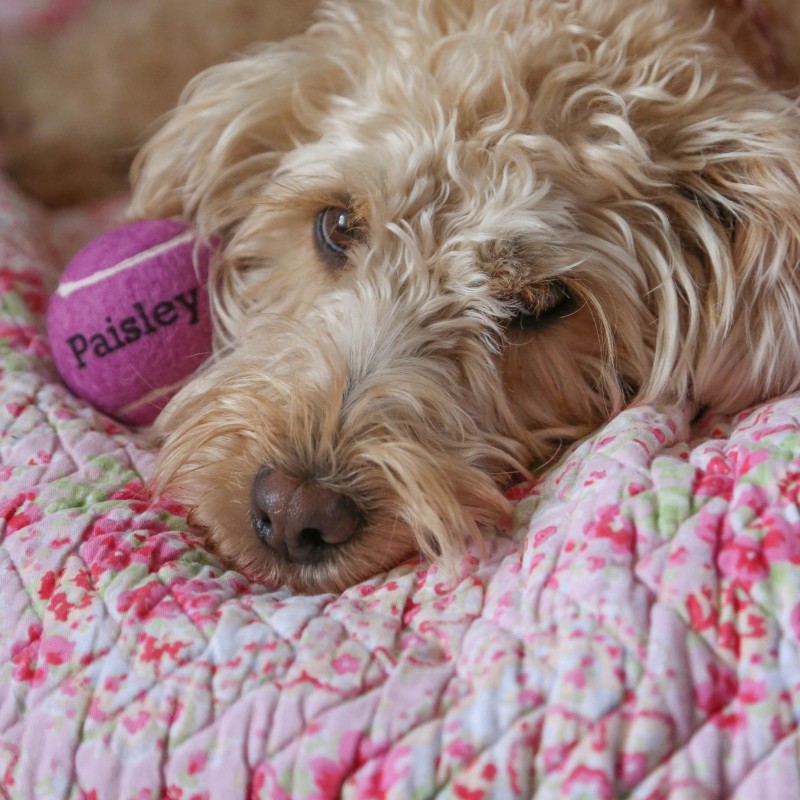 Product Buying Options
Additional Sales Information: Indulge your dog with these unique dog tennis balls. Set of 3 or 4 hand finished dog tennis balls, available in a variety of colours decorated ready to personalise with a name of your choice.
Product Description
Personalised Coloured Dog Tennis Balls:
Personalised, coloured dog tennis balls in a tube with a personalised label
Six colour choices, bright colours to spot when you are out walking
A fabulous durable gift for your special four legged friend
Consistent bounce and quality you can rely on
Size 66mm
Our dog tennis balls are the real deal, excellent quality that any dog would be pleased to play with made right here in the UK. Everything is made the good old-fashioned way; the rubber is milled, the half shells are moulded and joined. The balls are covered with cloth by hand. Once perfectly formed we are ready to print.
There is a choice of colours - pink, red, orange, green, yellow or white. You will then be able to personalise the balls with any name up to nine characters in length. Once the balls are printed they are then tubed and a personalised label is added, heat shrunk to look just like a professional tube of tennis balls.
We have left you a limited space to type in the name you would like printed on the balls and a larger text area to type in the text you would like printed on the tube label. Some examples of tube labels would be 'I Love My Dog' or 'Scruffy's First Woofmas'!
Please bear in mind that the longer the personalisation, the smaller the text will become. We only print on one side of the ball with up to nine letters. All names are printed as per the example of the ball images. A capital letter to start and the rest of the name in lower case.
Applicable Product Categories
Manufacturer Profile
Price of Bath
Sports & Leisure / Sports & Leisure