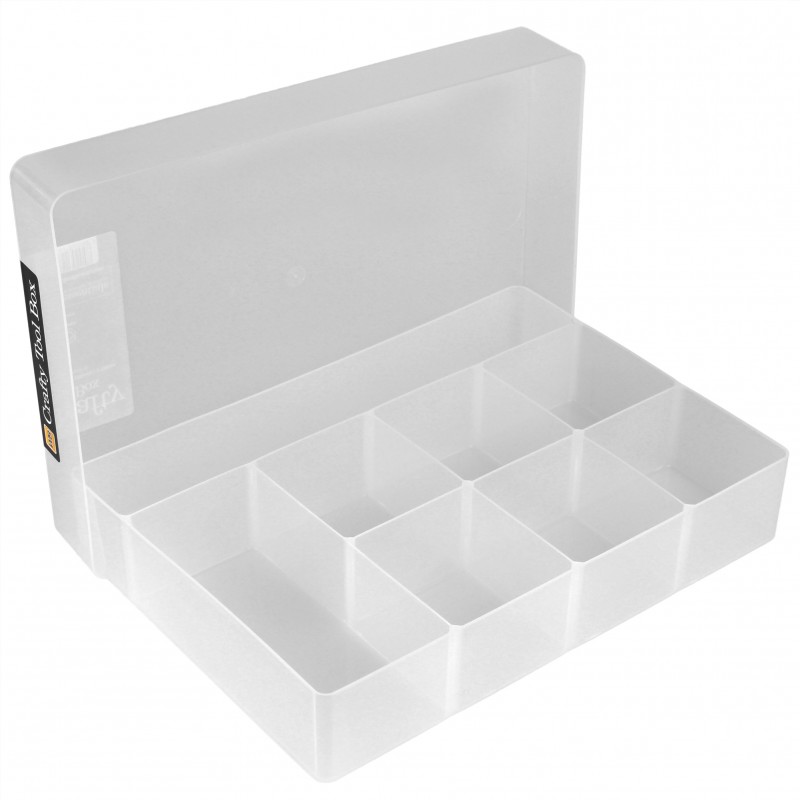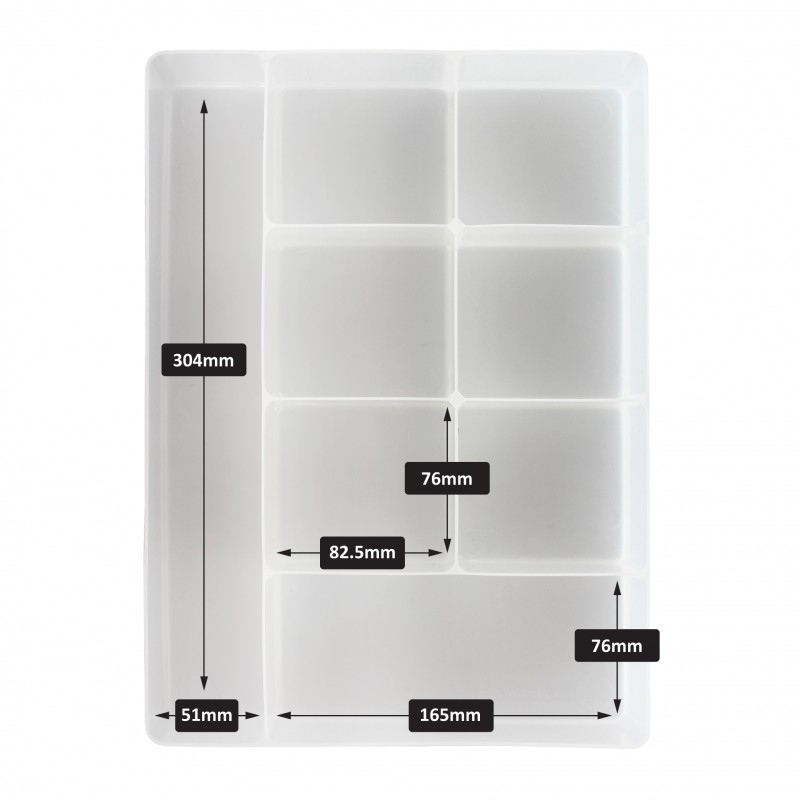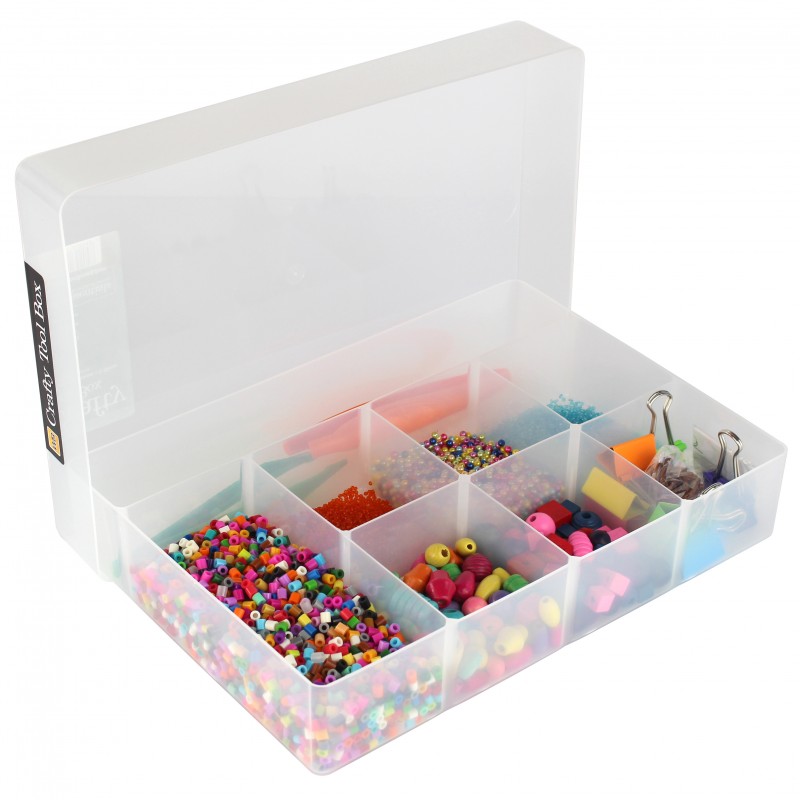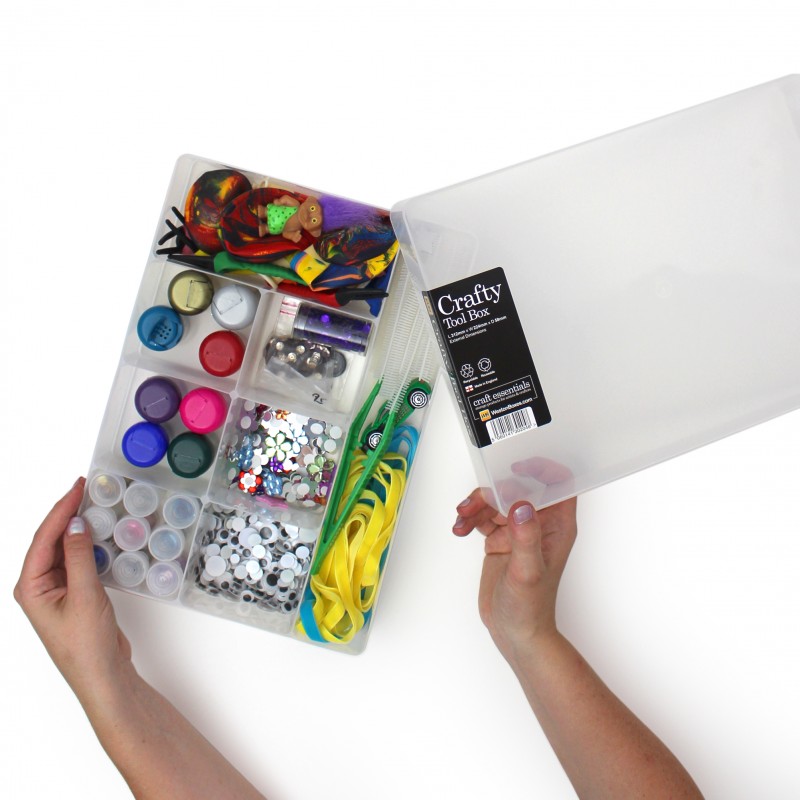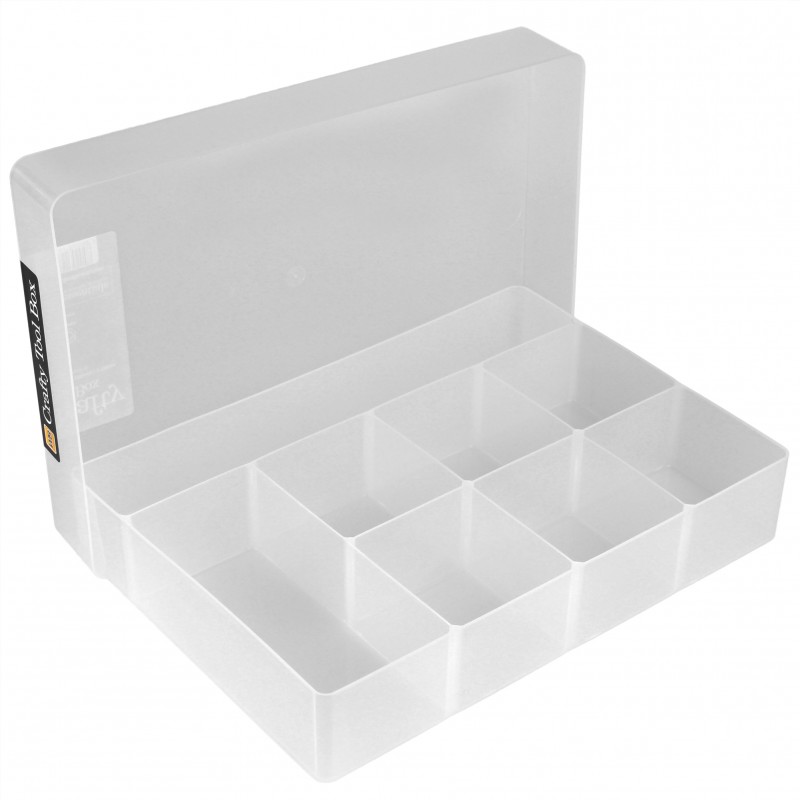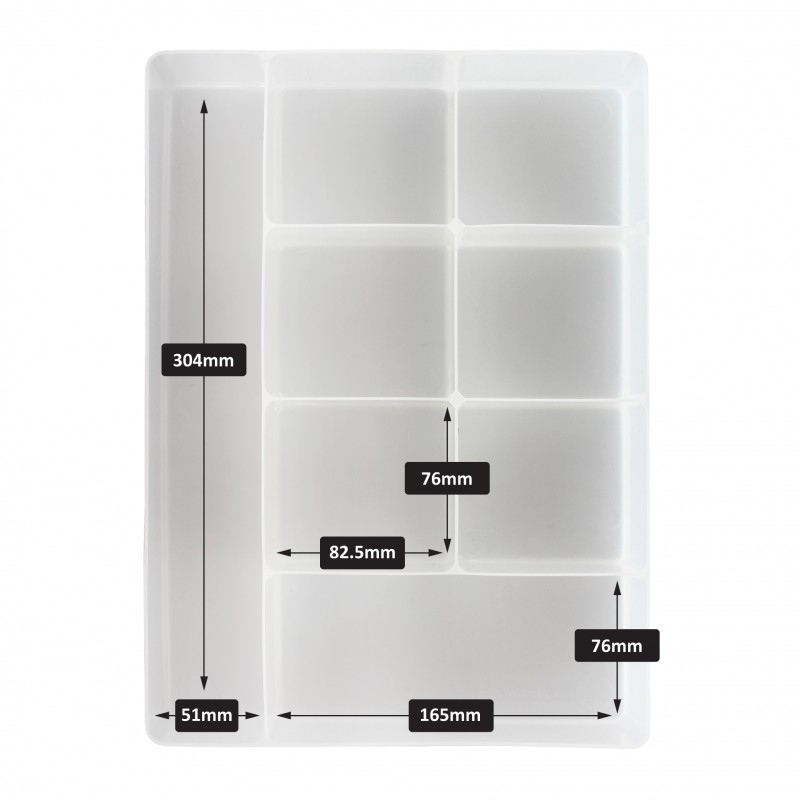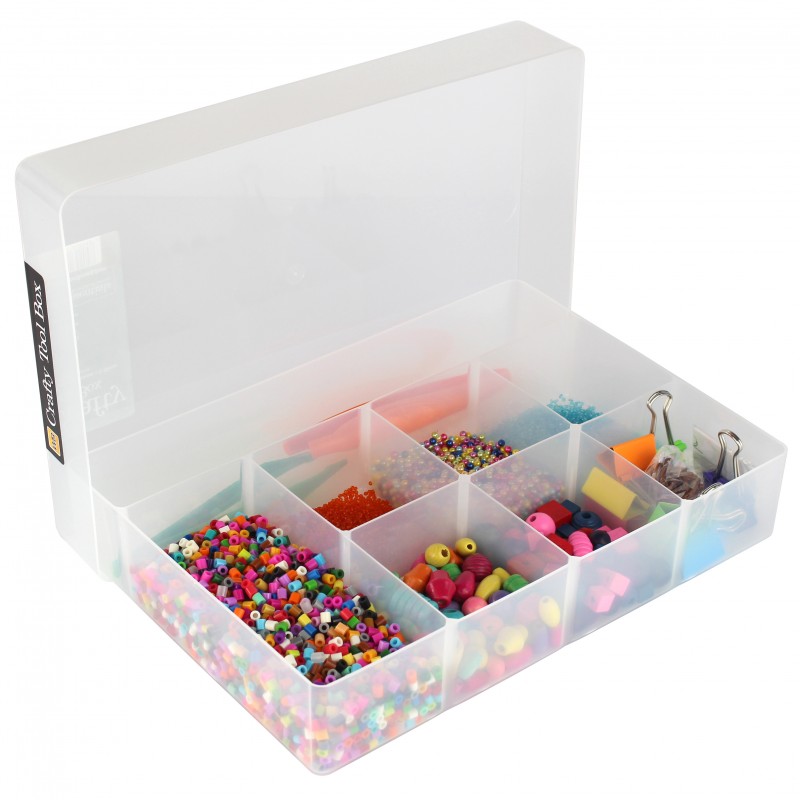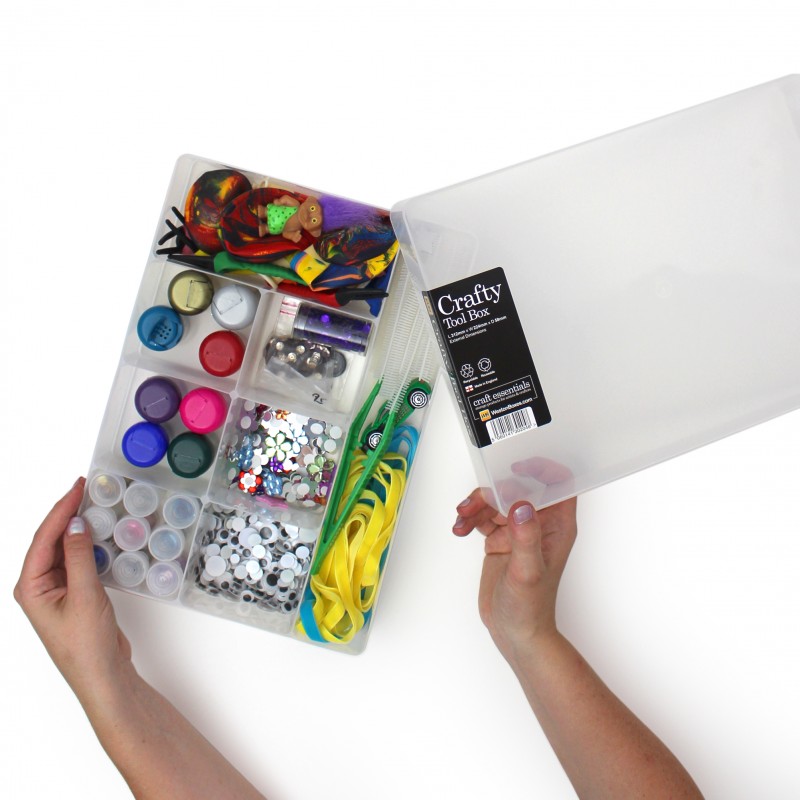 Product Buying Options
Product Capacity: 100000
Minimum Order Quantity: 1
Additional Sales Information: sales@westonboxes.com
Product Description
Craft storage box with dividers moulded into the base. This clear plastic A4 craft storage box has fixed dividers specifically arranged for organising and storing beads, sequins and small paint pots, and has a special compartment for pens and paintbrushes. This crafty storage solution is robust and transparent and has a deep lid which makes it ideal for storage or display purposes.
The Crafty Tool Box box fits in the A4 Box Stak Craft Storage Unit creating a full storage system for all your crafting essentials.
External Dimensions - 312 x 225 x 58mm
Internal Dimensions - 304 x 216 x 55mm
Weight - 444g
Colour - Clear / Transparent
Capacity - Pens, Brushes Tools etc.
Material - PP5 Polypropylene [Recyclable]
Applicable Product Categories
Manufacturer Profile
S.B.Weston Ltd.
Engineering / Plastics