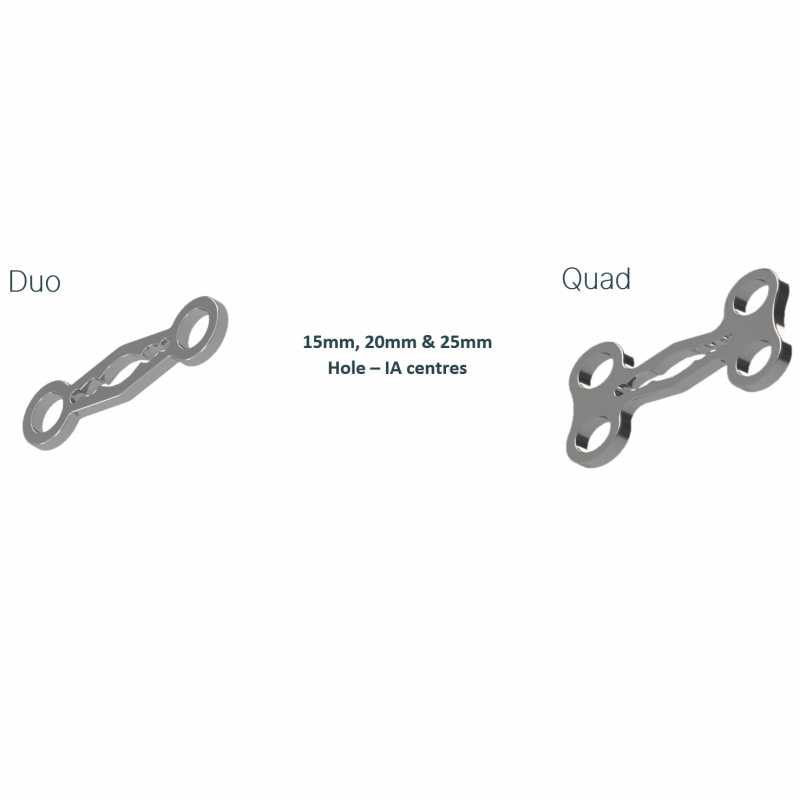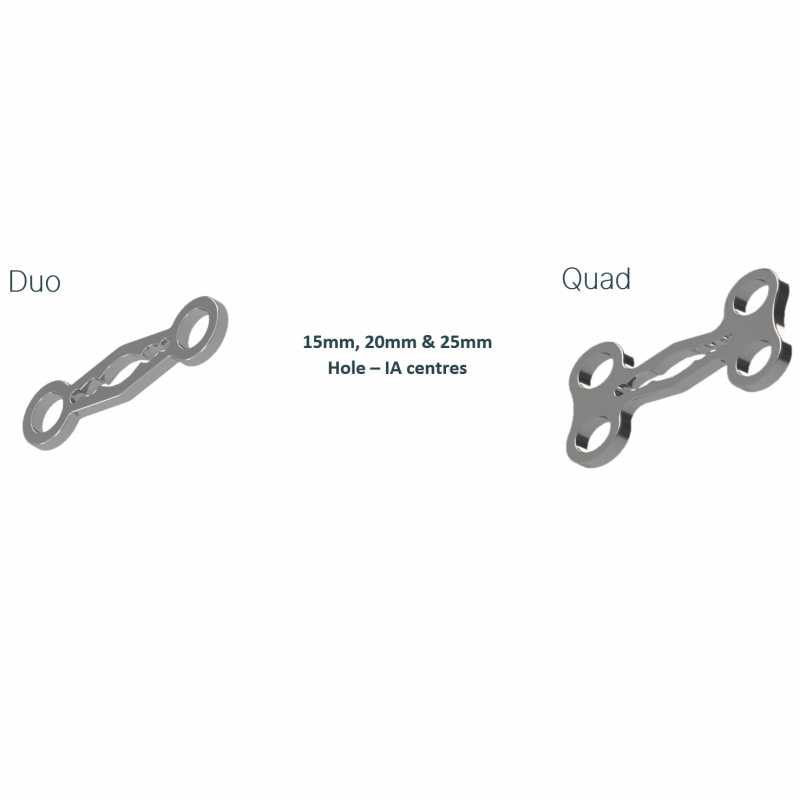 Product Buying Options
Additional Sales Information: Manufactured in Britain by Implants International Ltd and marketed through Xtremity Solutions Ltd.
Product Description
MEGA™ Compression Staple Locking Plates: DUO & QUAD
These are Low-Profile (1.5mm thick) Compression Plates designed for use with our Ø3mm self-drilling and self-tapping taper lock screws. MEGA staples may be combined together to span greater lengths when required.
The screw hole centres on these staples are off-set so as to minimise stress shielding of screws deployed. Screw heads are designed to taper-lock into each screw hole. These devices are suitable for midfoot or hindfoot indications. For further details please refer to the attached user chart [MD162 Rev.0].
A drill jig is provided in the set to facilitate a 1.9mm pilot hole to receive the Ø3mm screws. Use our compression staple adjustable drill jig as a size gauge.
Applicable Product Categories
Manufacturer Profile
Xtremity & Spinal Solutions Limited
Technology / Healthcare