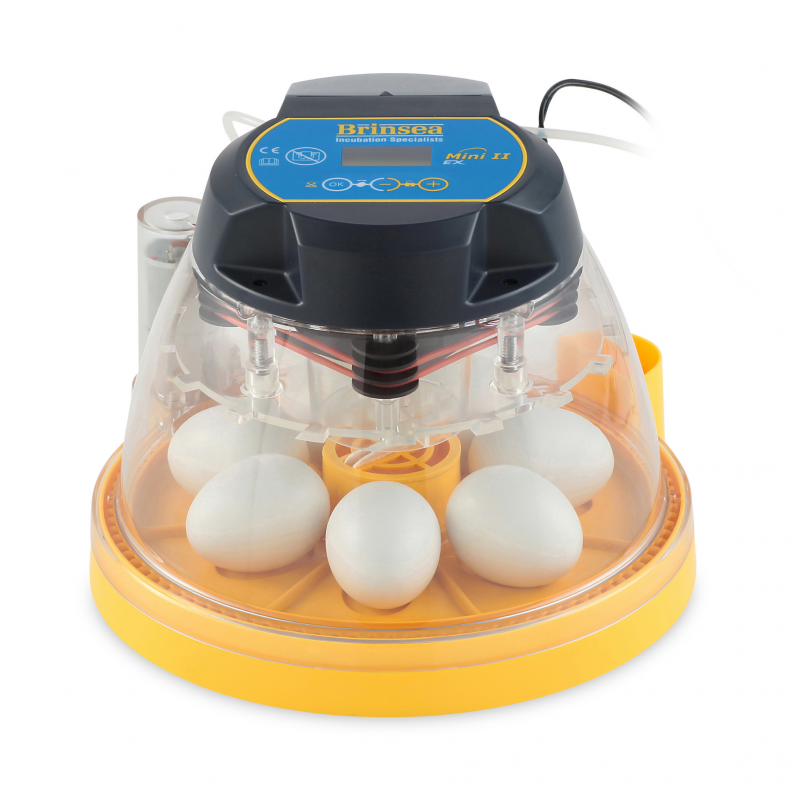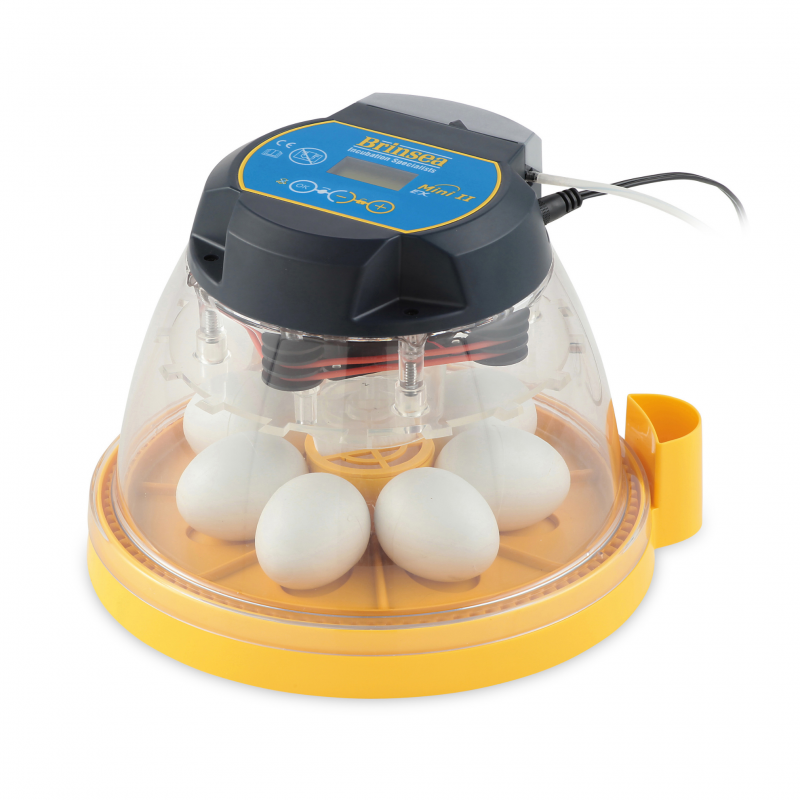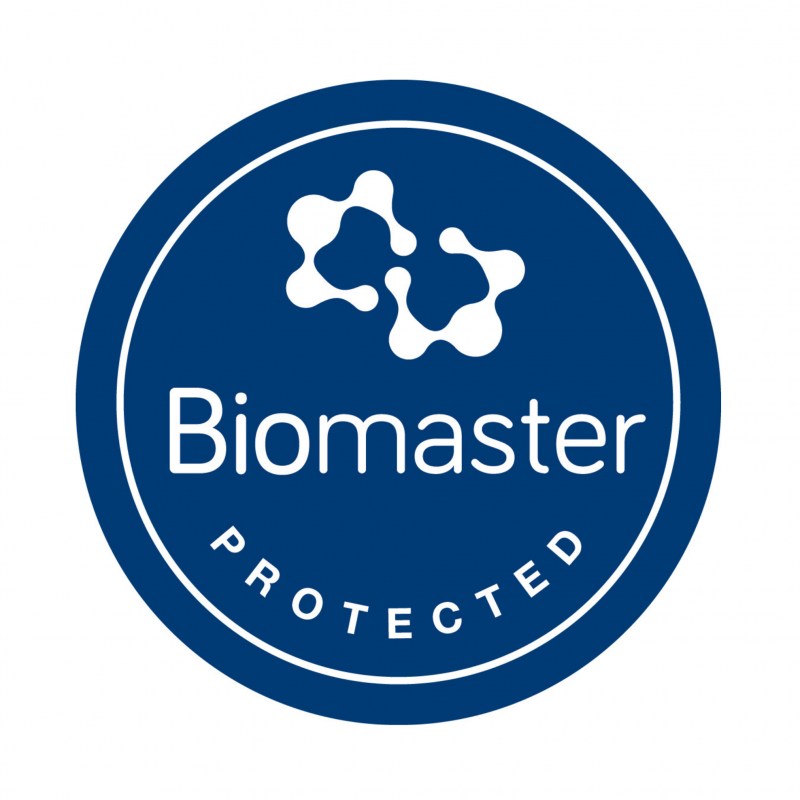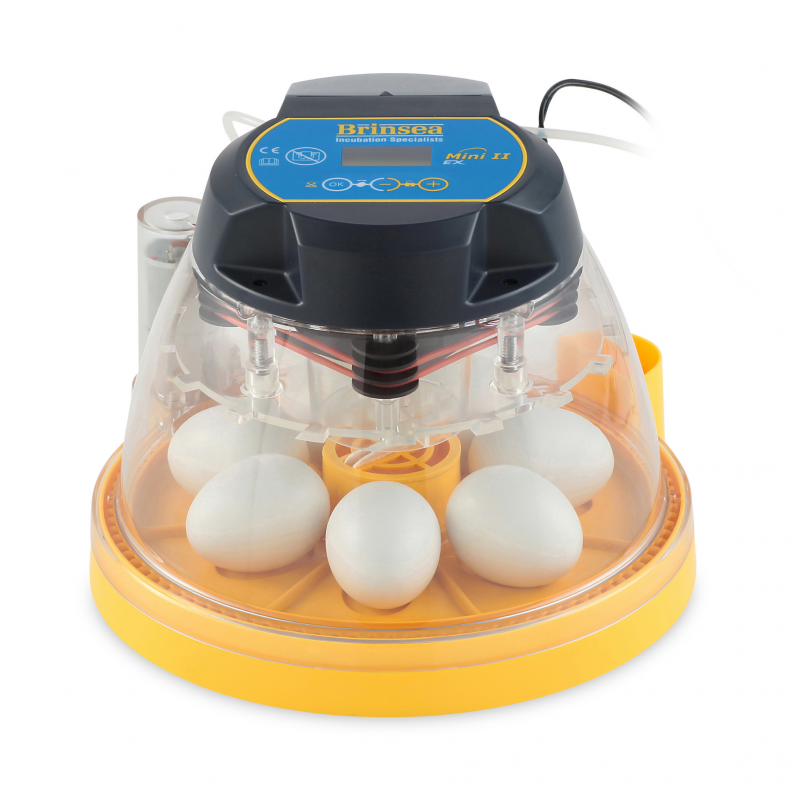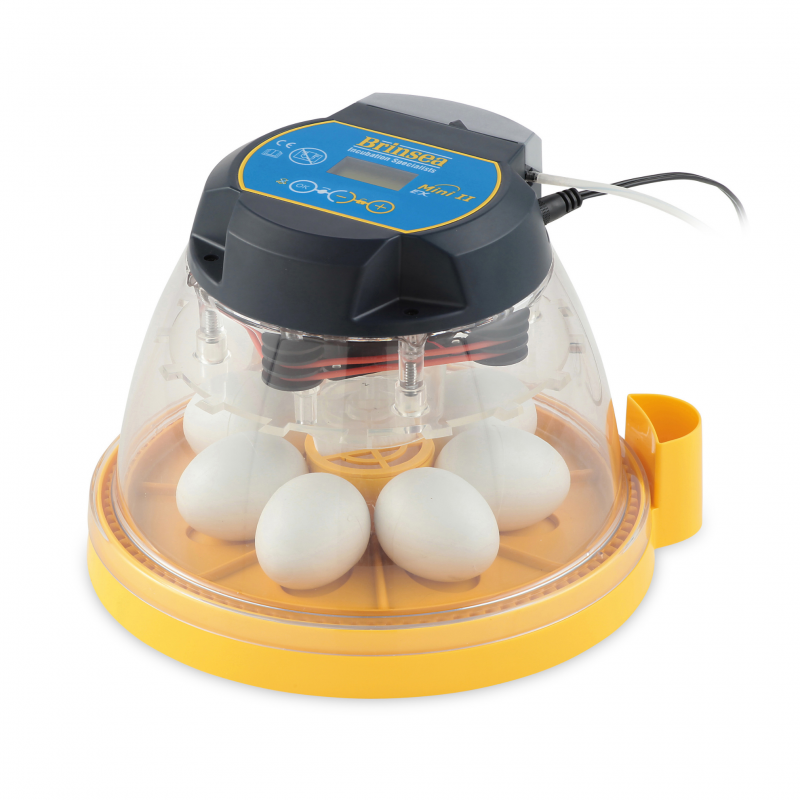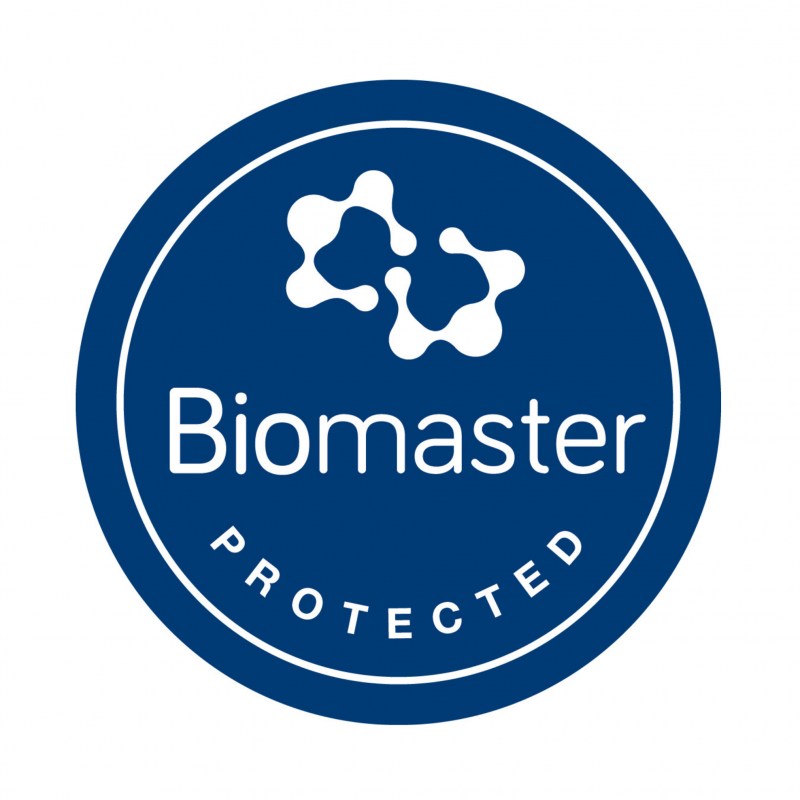 Product Buying Options
Minimum Order Quantity: 1
Additional Sales Information: If you are interested in buying one of our egg incubators, you can follow the link to our website or buy from one of our worldwide distributors. Our customer service team are happy to help with any questions about our products.
Product Description
Brinsea's Mini II incubators are small, high quality, low cost egg incubators combining ease of use, performance and value. All models feature all round visibility of your hatching eggs, convenience of external water top-up and the latest technical innovations drawn from Brinsea's 40-year experience in egg incubator design.
The Mini II EX makes up for its small size with a huge specification and provides the ideal environmental controls for maximum hatch rates of small numbers of eggs. The high frequency turn facility makes these refined incubators ideal for parrots as well as all other eggs up to duck egg size. It turns the eggs automatically and provides digital control of temperature, including alarms to warn of power failure, incubation temperature fluctuations, periodic cooling option and Brinsea's new patented room temperature alarm. It also features automatic and highly accurate humidity control, more turning options and both the small and large egg disks to accommodate all egg sizes.
Comes supplied with one corrugated hatching mat, additional mats may be purchased for future hatches.

Maximum Egg Capacities (approximate) as standard:
Quail - 7
Pheasant - 7
Hen - 7
Duck - 7
Goose - 0
Maximum Egg Capacities (approximate) assumes optional small egg disk available:
Quail - 12
Pheasant - 12
Key features:
High visibility cabinet
Automatic egg turning
External water top-up
Fan-assisted airflow
Digital temperature display in °C or °F
Digital humidity display
Integral automatic humidity control
Optional periodic egg cooling
Room temperature alarm
Incubator temperature alarm
Power fail indicator
Programmable turn interval and angle
High frequency turn option
Hatching mat & 7 hen egg disk and 12 egg small egg disk included
Protected by Biomaster antimicrobial additive
3 year guarantee
The Brinsea Mini II incubators are subject to EU design registration No: 003007103-0001
Applicable Product Categories
Manufacturer Profile
Brinsea Products Ltd
Home & Living / Pets