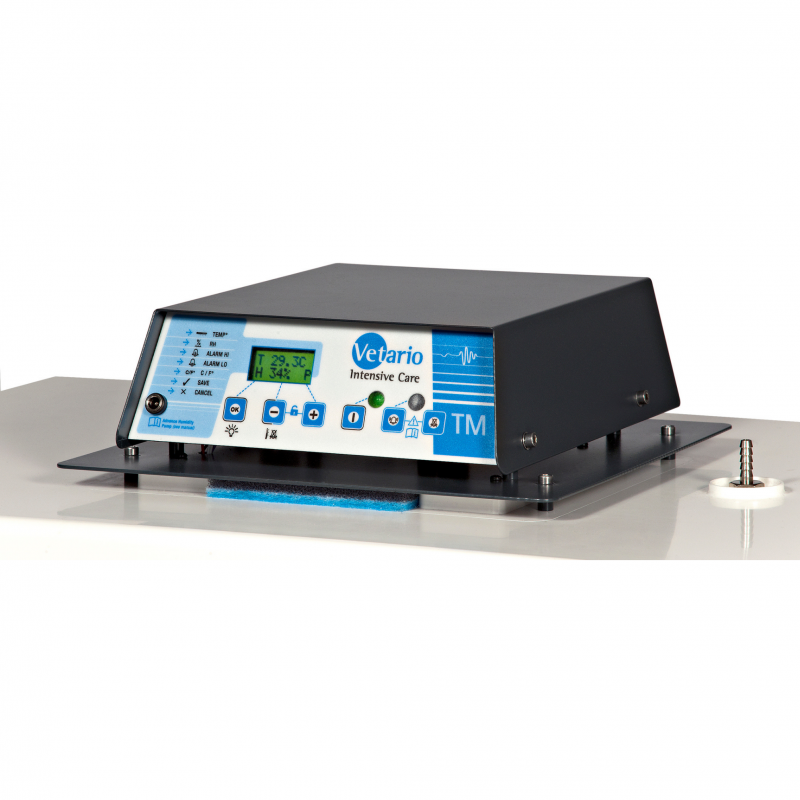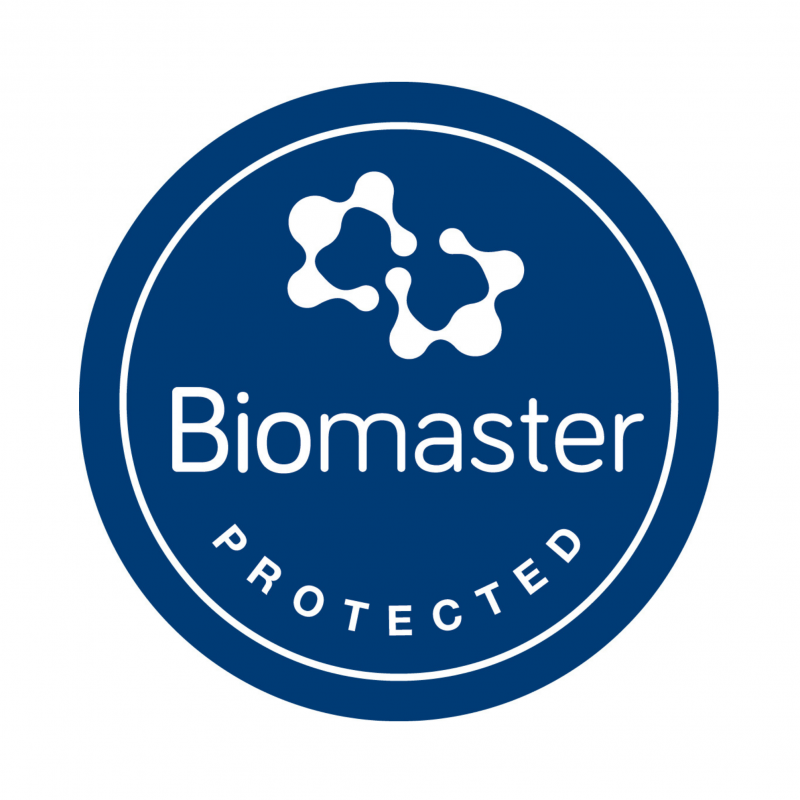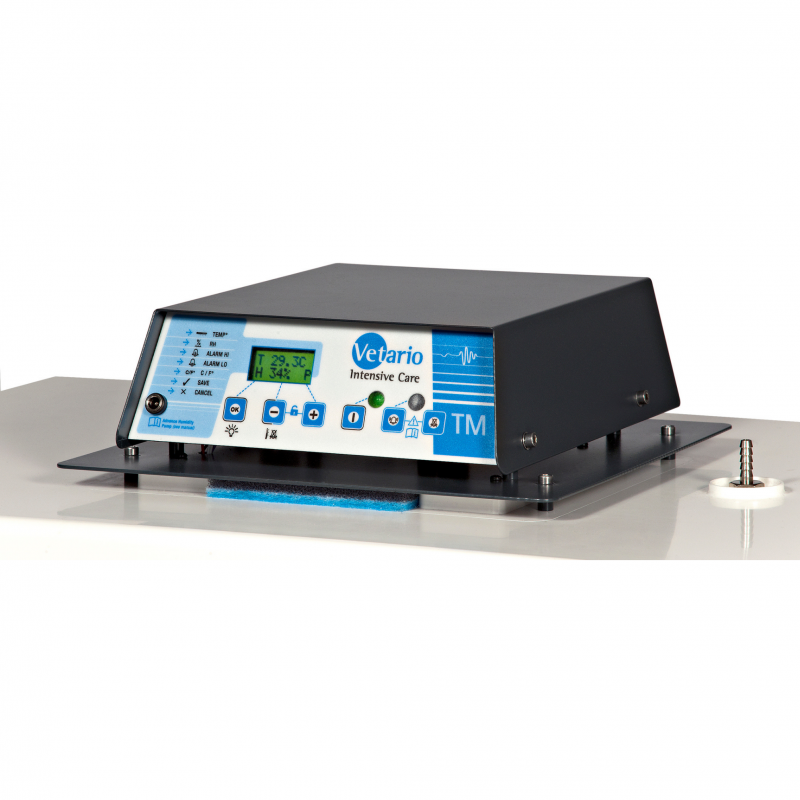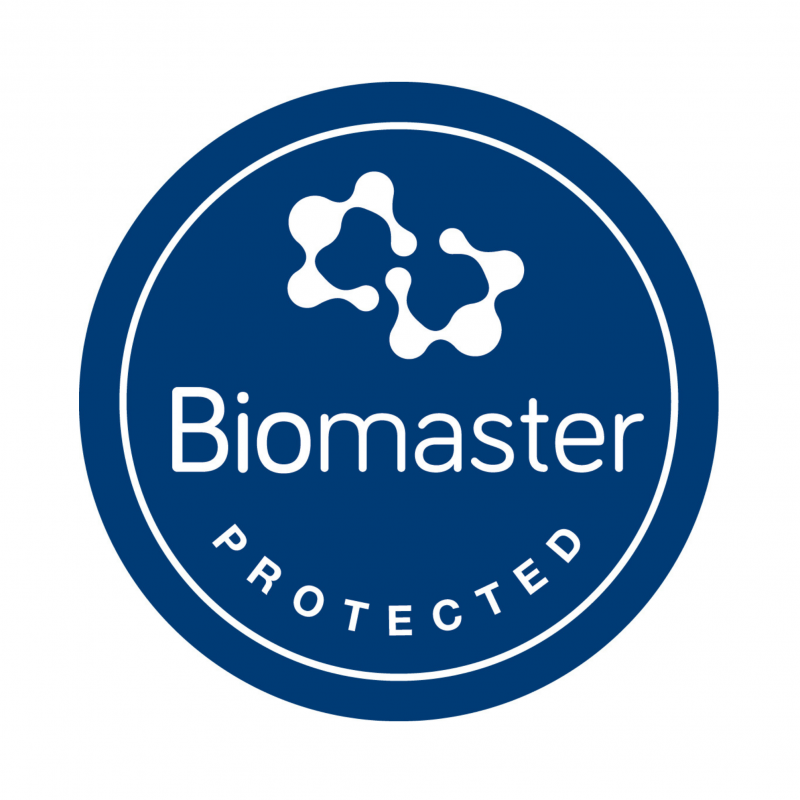 Product Buying Options
Minimum Order Quantity: 1
Additional Sales Information: If you are interested in buying one of our Vetario Intensive Care Units, you can follow the link to our website or buy from one of our worldwide distributors. Our customer service team are happy to help with any questions about our products.
Product Description
Vetario - The Best Intensive Care for your patients
Critically ill animals and birds need a safe, warm enclosure to protect them from hypothermia and shock for the fastest recovery.
The Vetario range of intensive care units comprises the T40M and T50M (medical) and the S30, T30, S40 and S50 models (without the medical options). These hygienic, temperature controlled recovery units provide the ideal intensive care environment to give your patients the best possible chance of recovery. All models provide a safe, warm and hygienic recovery chamber. Heating is held constant to the user-set temperature and the actual temperature in the enclosure is displayed. Air is gently fan circulated to ensure stability and quick warm-up. The 40 and 50 models include a dust filter and the air circulation in these models maintains slight positive pressure in the chamber and expels air from adjustable vents and around the door to inhibit airborne bacteria reaching the patient. Although smaller and with fewer control features, the 30 models are very flexible and ideal for animal rescue and transportation as they are portable, stackable and can be powered by the mains or a car power adaptor
The T50 M (medical) Vetario has a number of additional features which makes it more flexible and ideally suited to veterinary applications:
Oxygen compatibility: The M version is fitted with an oxygen connector and can be safely operated with increased oxygen concentrations to aid recovery
Drugs can be conveniently administered to the patient using the supplied medicine reservoir connected to your nebuliser pump (suitable nebuliser pumps are available from your Vetario distributor)
Observation of patients is aided by a switchable internal light which safely illuminates the chamber interior
The control system includes audible and visual warning of temperature fluctuations outside user-defined limits. The alarm is also triggered by power failure; once power is restored it will warn that control has been lost while power was off
The digital display shows the humidity level as well as temperature within the chamber. The optional EX Humidity
Pump can be fitted to provide fully automatic humidity control if required.
Nebuliser ampule and connector tubing supplied as standard.
Tested for Safety by BSI
The elevated oxygen levels which can be so beneficial to patients' therapy also introduces the hazard of much easier combustion. This means that the higher oxygen levels in an intensive care unit can lead to fire much more readily than in normal atmospheres. The Vetario T40M and T50M have been designed to control these risks and for additional reassurance they have been independently tested by BSI for product safety to the Animal and Medical Incubator standards.
Protected by Biomaster antimicrobial additives:
Hygiene in intensive care units is of vital importance, to reduce risk of infection and contamination all Vetario intensive care units incorporate Biomaster Antimicrobial Protection into the cabinets during manufacture. Biomaster Protection is embedded within the plastic itself* which prevents the growth of harmful bacteria helping to provide the optimum environment for a speedy recovery. Proven to quickly reduce bacterial growth by up to 99.99% Biomaster Protection is an effective means of reducing the risk of cross infection from MRSA, E.coli, Campylobacter, Legionella, Salmonella and many other harmful species of bacteria.
Features:
Digital temperature control
Display choice of °C or °F
Water pan for humidity
Digital Humidity display
EX Humidity pump option
Temperature alarm
Secondary thermostat
Nebuliser fitting
Oxygen compatible
Smooth, easy-to-clean interior
No vulnerable edges for animals to chew
Positive pressure with gentle fan ventilation
Twin stage filter, for removal of harmful bacteria and fungi
Water reservoir for increasing humidity with external top up
Tough, clear hinged door with secure catch
Internal LED lighting
3 year guarantee (subject to simple online registration)
Made in Great Britain
This product is intended for oxygen administration by trained practitioners such as veterinary surgeons and veterinary nurses in a permanently supervised environment. Please ensure professional advice is obtained before using this product.
Download the Vetario product guide.
Vetario intensive care units are subject to EU Design Registration No. 001779729-0005
Applicable Product Categories
Manufacturer Profile
Brinsea Products Ltd
Home & Living / Pets