HERE is a round-up of members' news stories this week commencing 28 September 2020. Members of Made in Britain can post their own articles on the website. Add your company's news to this round-up next week by following this guide here. If your company is not a member of Made in Britain yet, here's where you can change that.
The big story of the week is the creation of a dedicated new section for member-created news stories. Just follow the link 'Members' news' in the panel on the right, or the drop-down list from the 'News' tab above. This makes stories from members much more visible on the website.
Biomaster technology from Addmaster creates safe zones for high flying readers. See the story here.
Catfoss Nominated for 'Best Healthcare Development over £10m' at Building Better Healthcare Awards. Read all about it.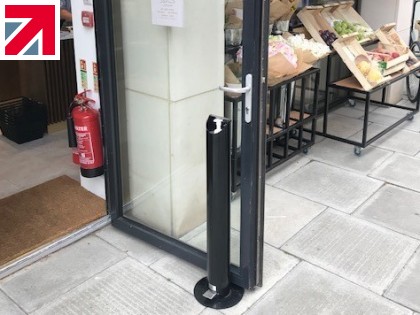 Street furniture manufacturer produces touch-free sanitiser dispenser (left). Click here to find out more.
Hollingworth Design launches new-look website. Find out more.
How to attach a floodlight to a shipping container using Domino Clamps. You know you want to, so click here.
Dura and Continova partnership delivers outstanding workshop for Motor AB Halland in Sweden. Check it out!
dp-group's wider offering of antimicrobial options with Biomaster. Click here to read the story.
Caribbean Blinds offers outdoor living in autumn and winter. You're going to like this, so click here.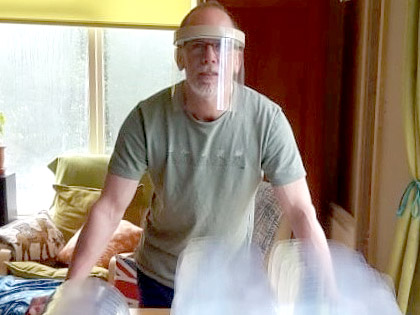 Hero story of the week: Envirotect manager (left) produces 100 face shields by hand during the furlough. What a star! Click to read his story.
There's some great work being done up in Newcastle by Made in Britain member YANA. Click here to catch up.
Find out what it's like to be an architectural lighting manufacturer in Yorkshire. It's great, so click.
Caribbean Blinds UK Ltd Outdoor Living Pod™ has been awarded the Best Garden Buy of 2020 in the national Real Homes Awards. Don't believe us? Click here.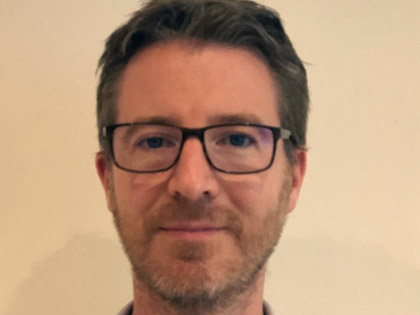 Meet Dr Kris Hyde (left). He works at Hollingworth Design Ltd. Find out more here.
Join the virtual roundtable discussion on manufacturing Britain's recovery, hosted by Heaps. This is important, so click here.
Keep up to date with all members' news stories by regularly visiting our new Members' news page. This where all member-created content will appear from now on.