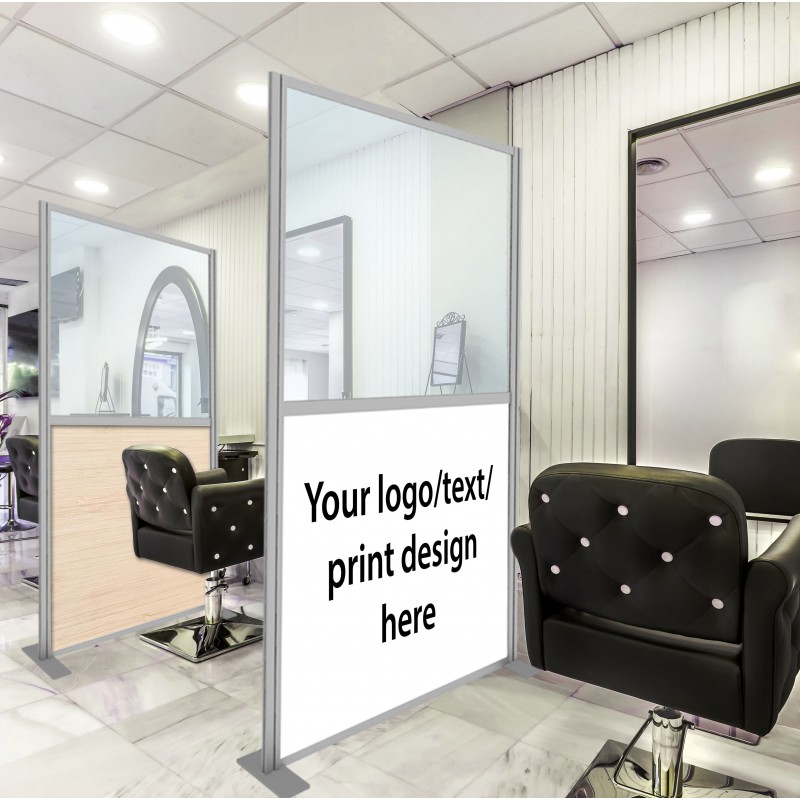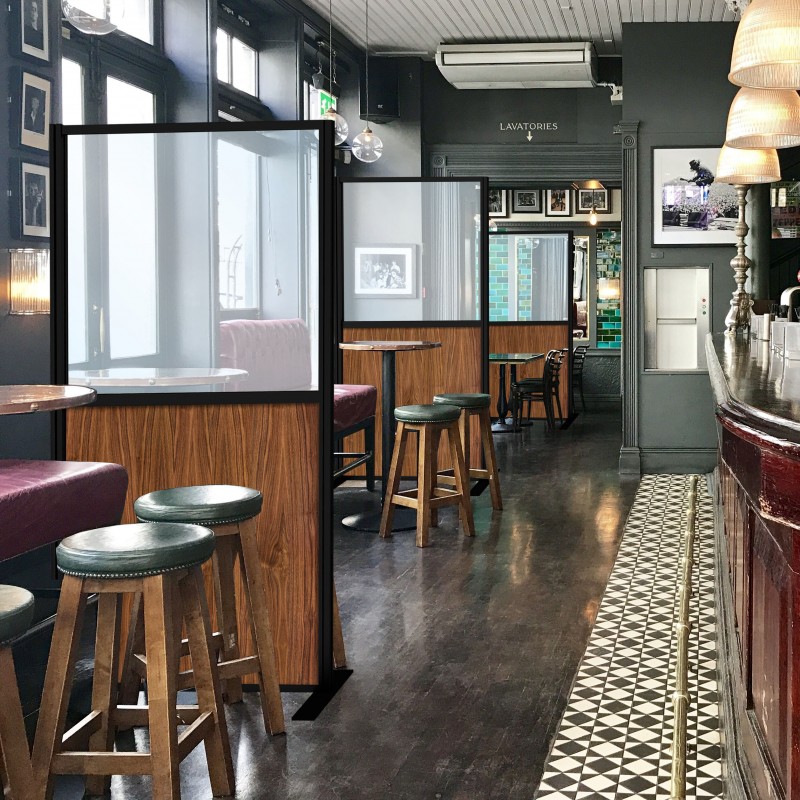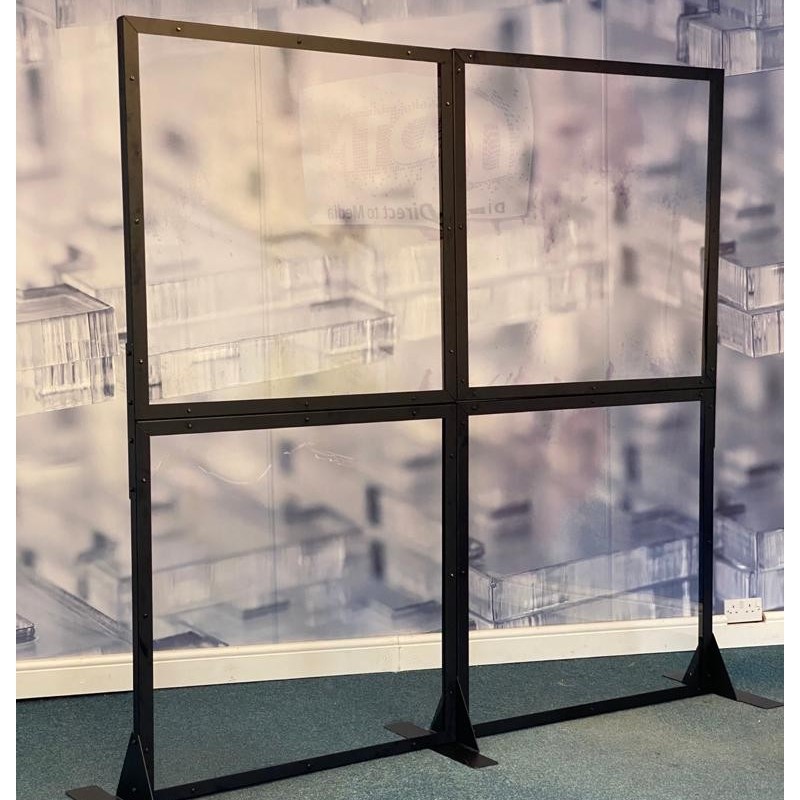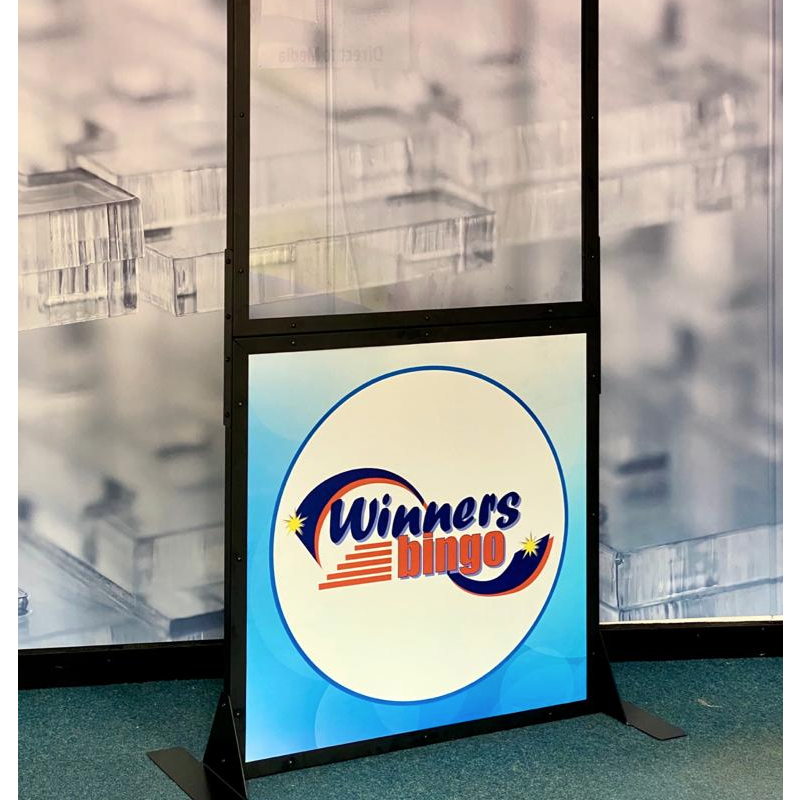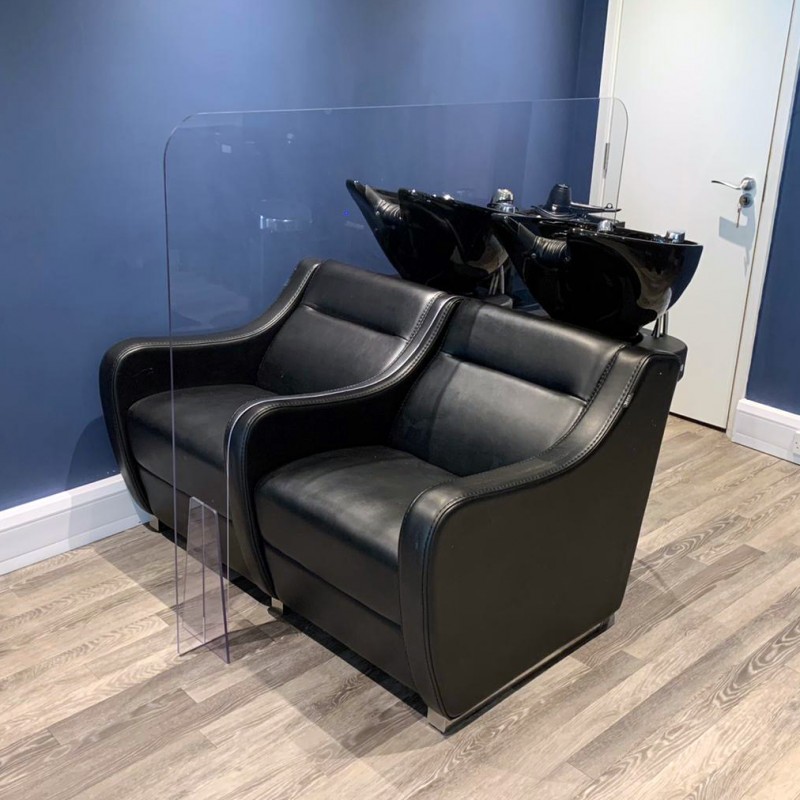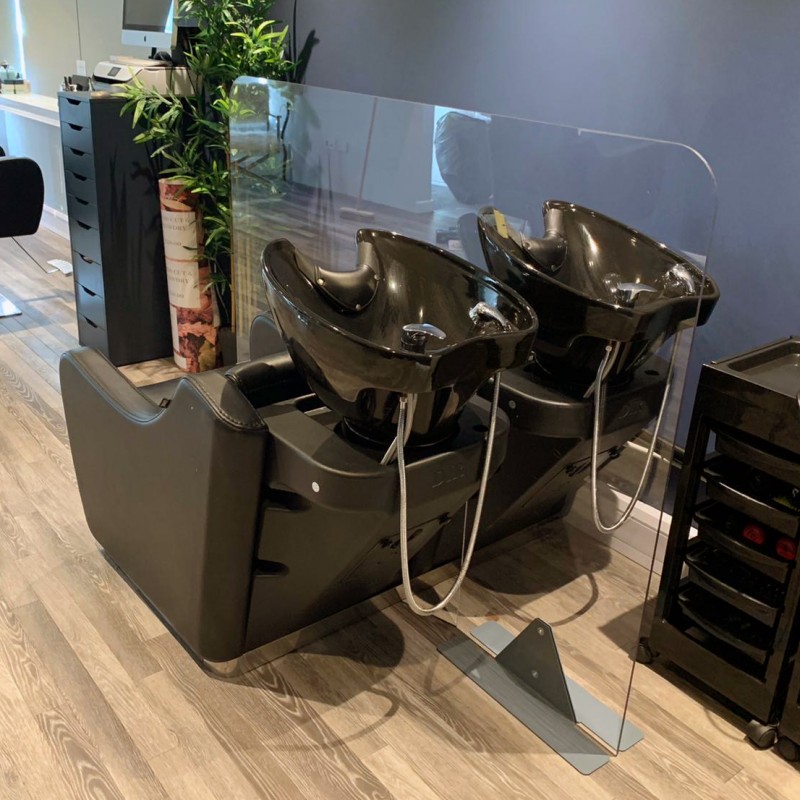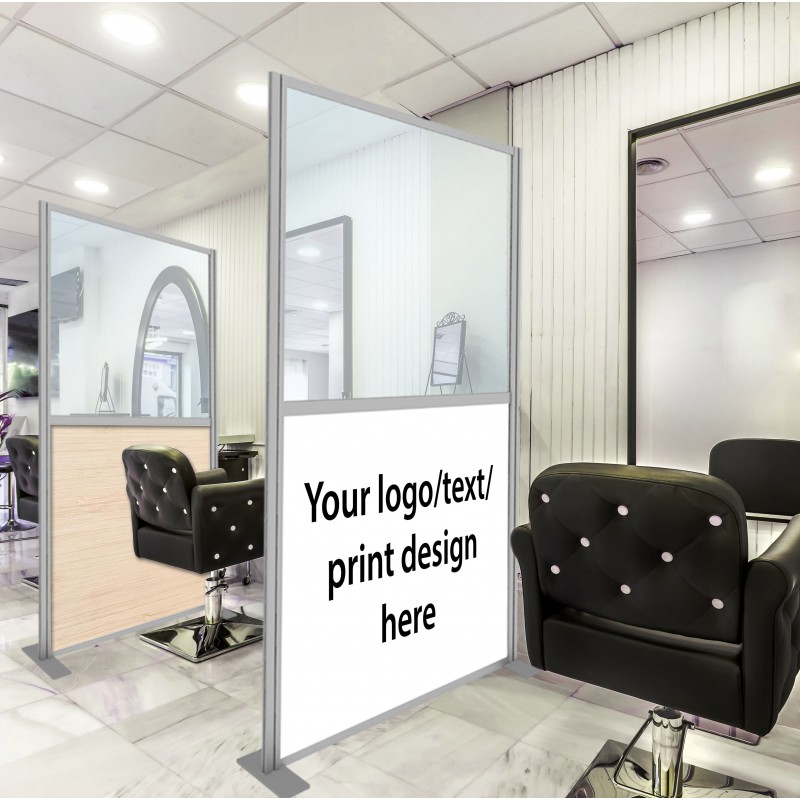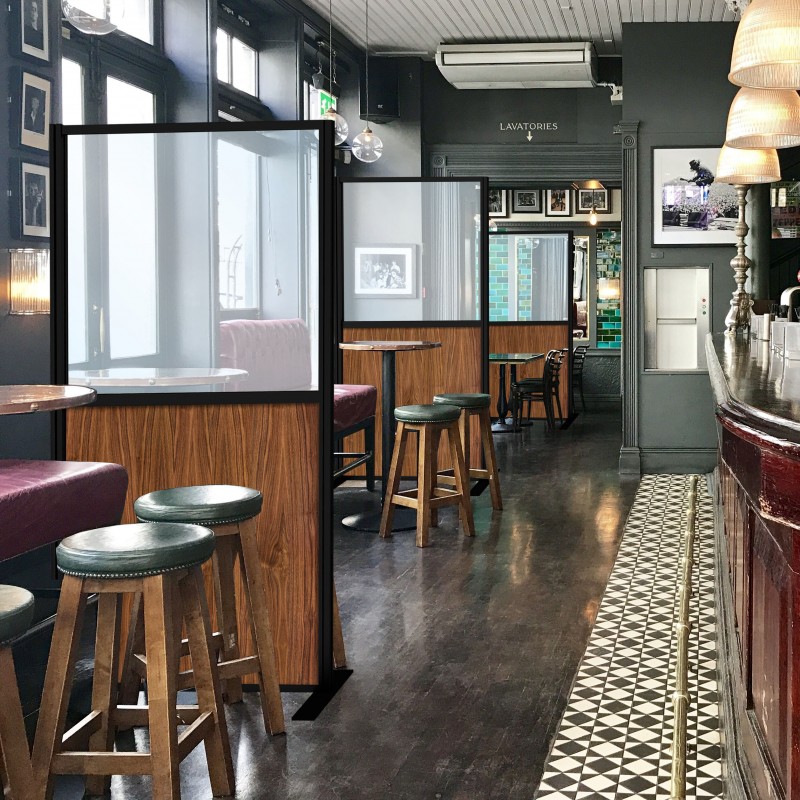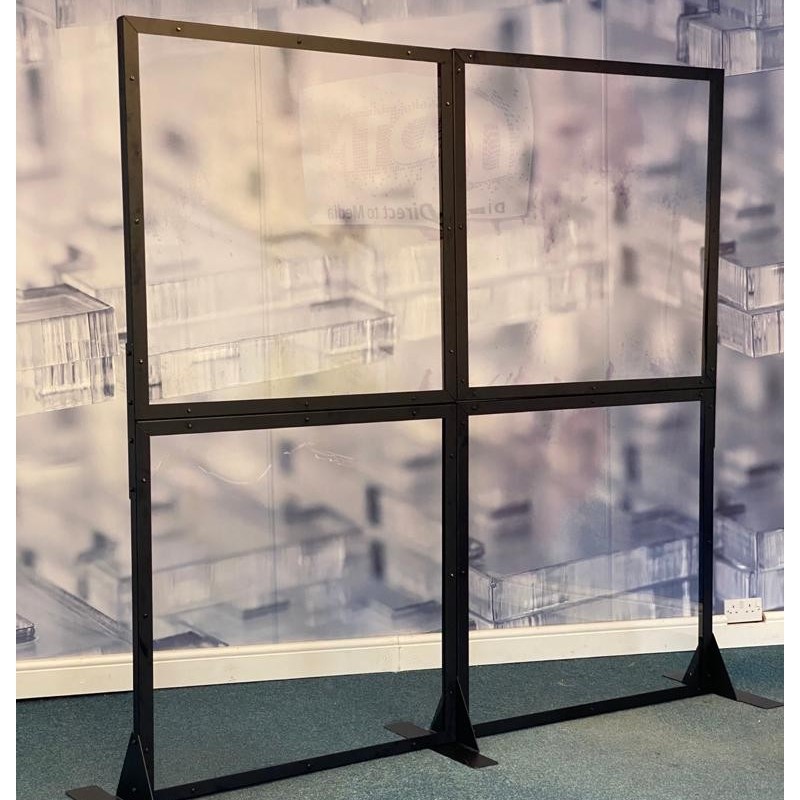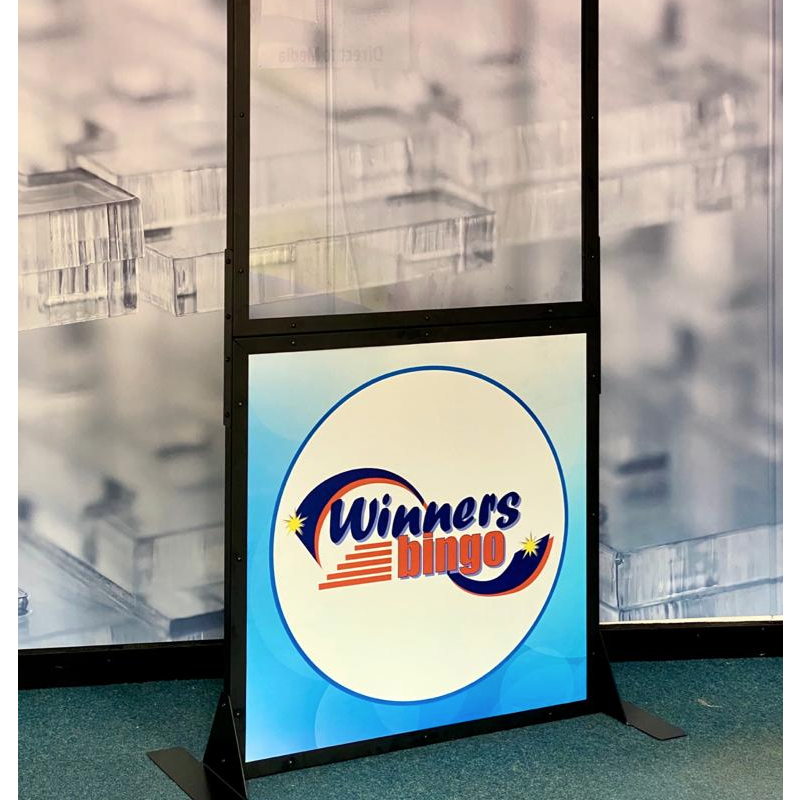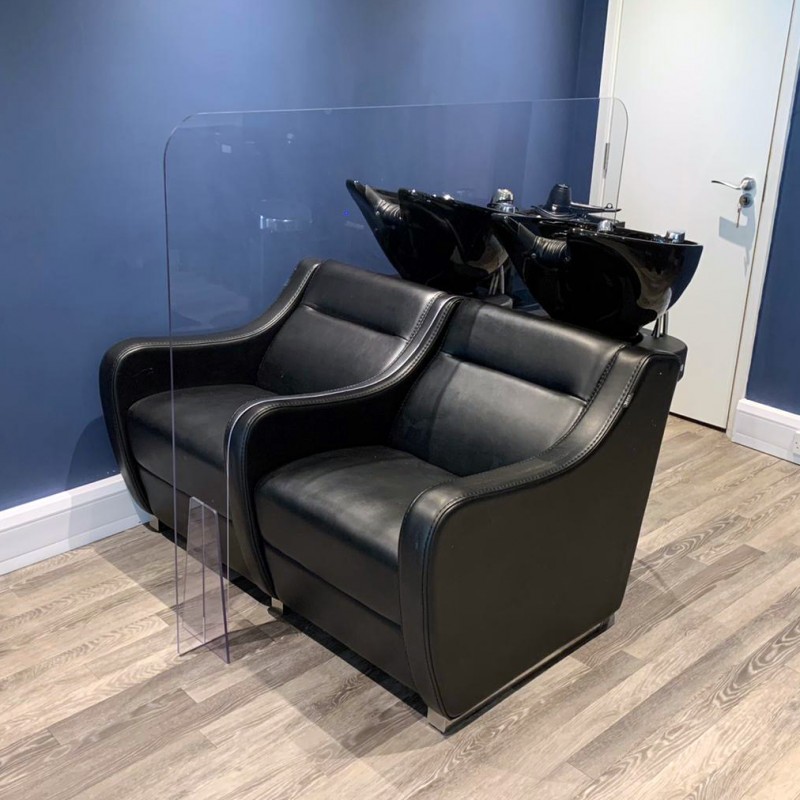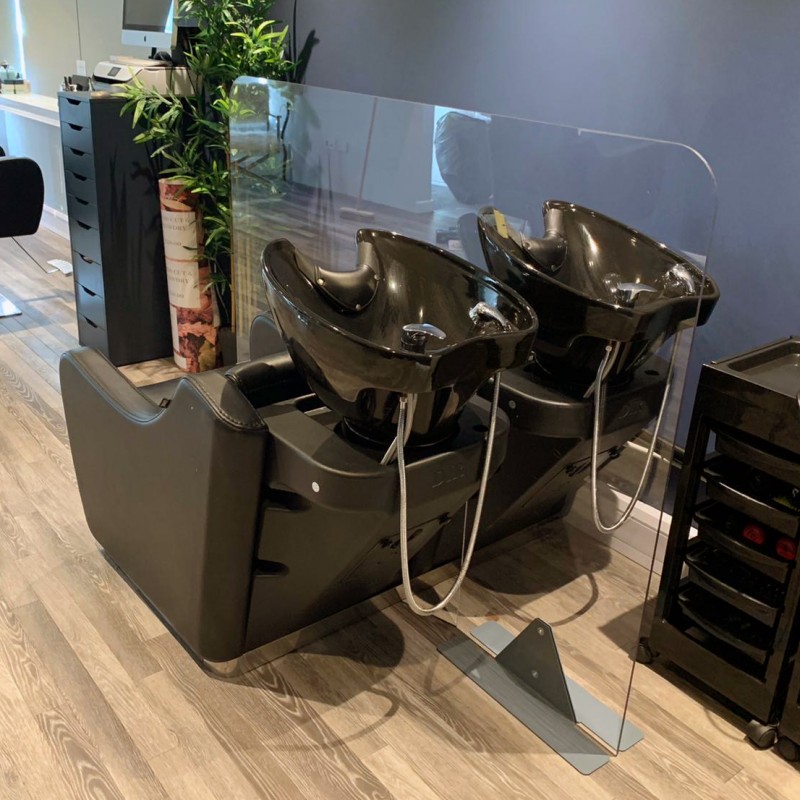 Product Buying Options
Additional Sales Information: Benefits: • 6 feet (2 metres) tall for full height protection • Sturdy, metal frame for durability • MicroGuard™ Coating on clear guard • Bulk discounts available • For an additional charge we can print/brand the bottom panel
Product Description
These full height dividers are 2 metres (6 feet) tall and are perfect sneeze guards / hygiene screens for any standing environment including gyms (between equipment), construction sites, offices and showrooms.
The bespoke metal frame is lightweight and easy to move with folding feet for storage. The bottom half of the panel is clad with a PVC to allow for personalised printing (at an additional cost) such as your brand or sales message(s). The top half of the screen is fitted with transparent polycarbonate coated with our MicroGuard™ technology – giving an anti-microbial coating with abrasion resistance.
We can also offer a bespoke service for any custom dividers that you may require, please call us with details.
Applicable Product Categories
Manufacturer Profile
Peerless Plastics & Coatings Ltd
Engineering / Plastics