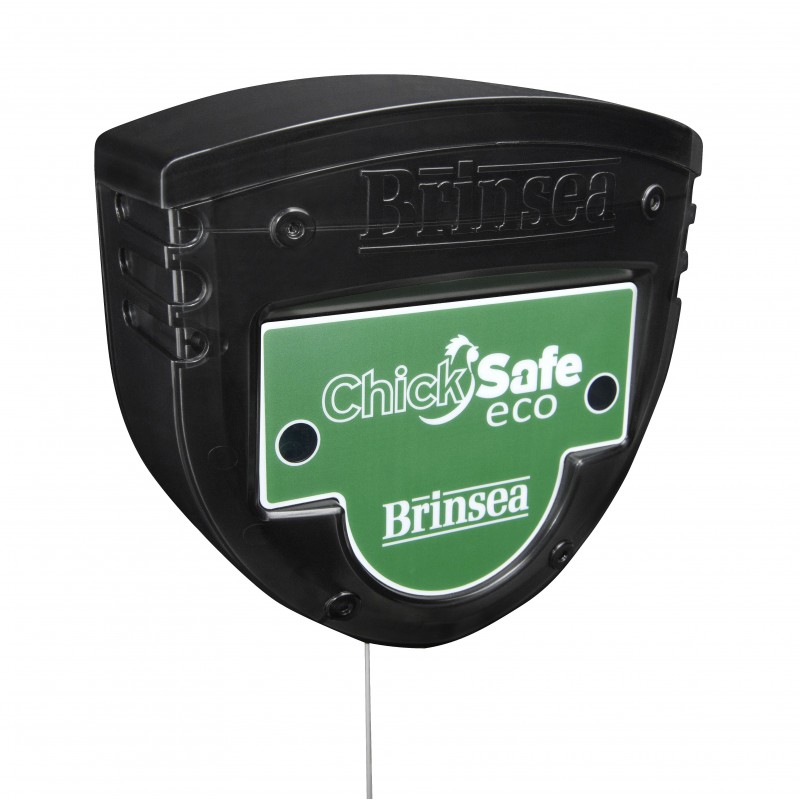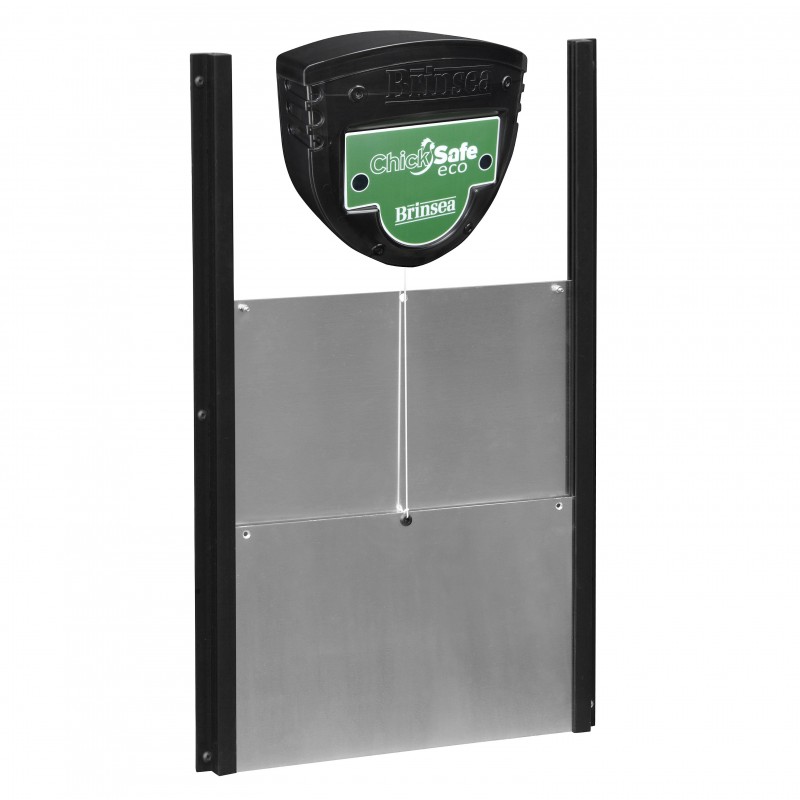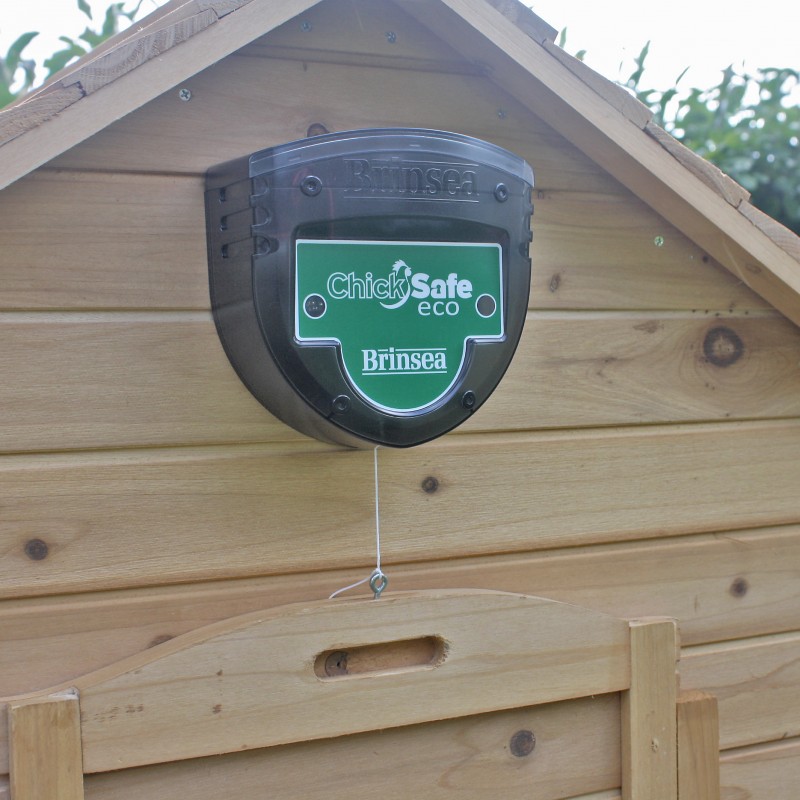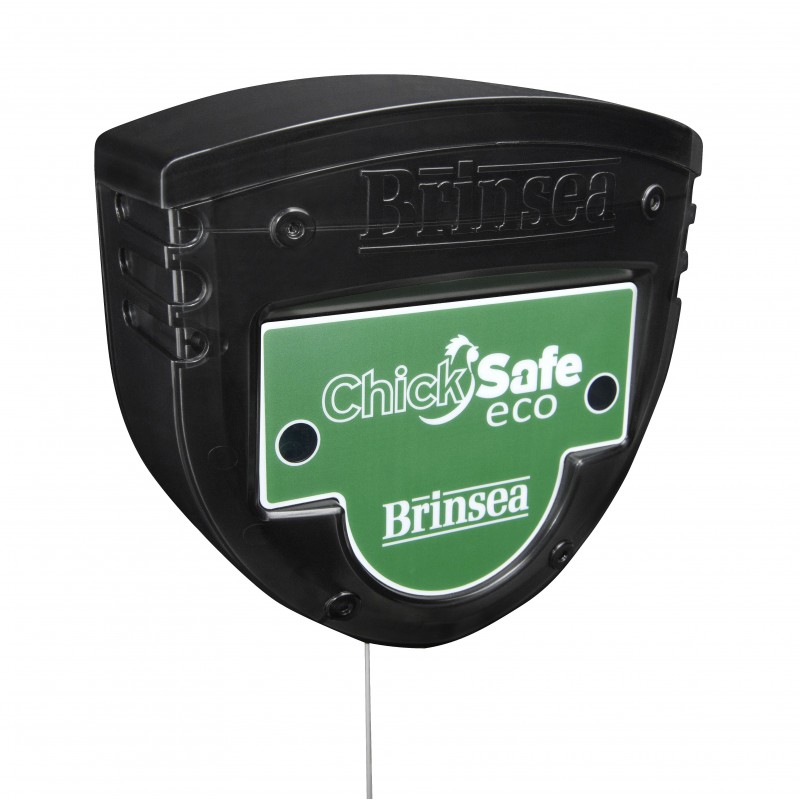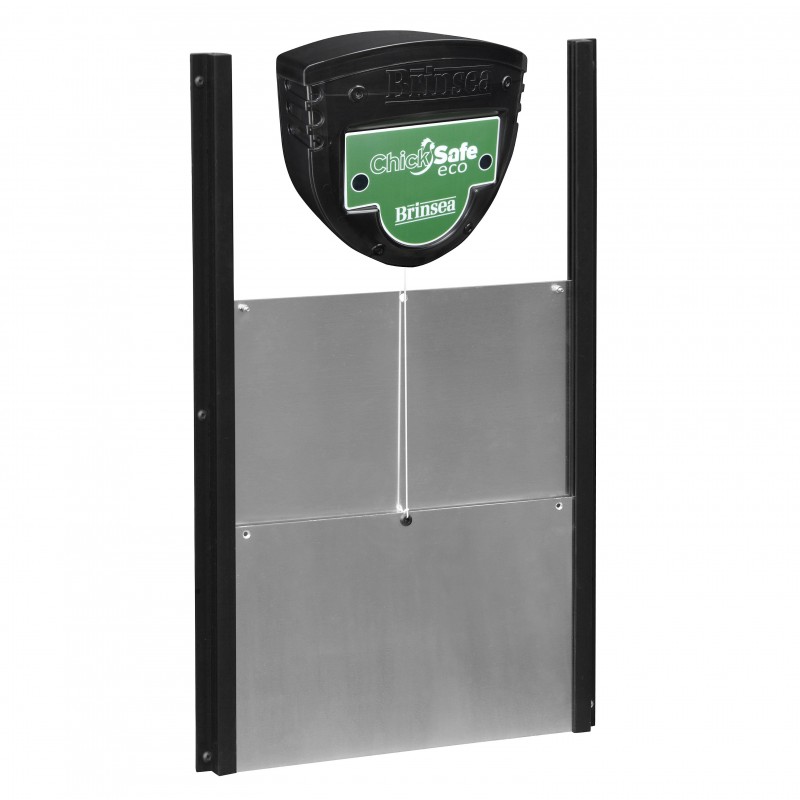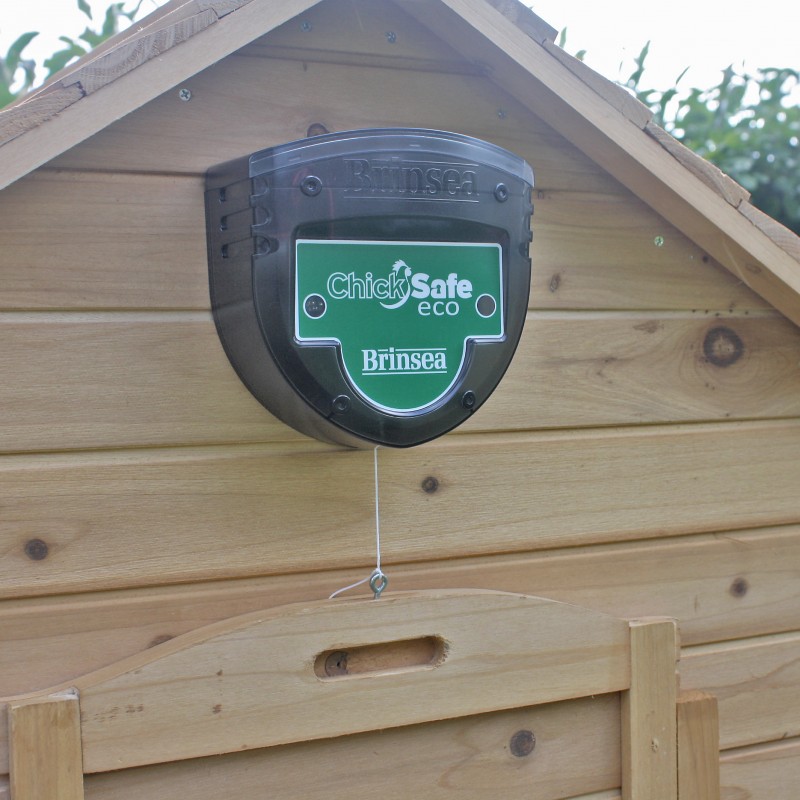 Product Buying Options
Minimum Order Quantity: 1
Additional Sales Information: If you are interested in buying one of our ChickSafe Automatic Hen House Door Openers, you can follow the link to our website or buy from one of our worldwide distributors. Our customer service team are happy to help with any questions.
Product Description
No more worries about being too late to shut your birds in at night. Brinsea's ChickSafe Eco automatic hen house door opener means your birds are safely protected from predators overnight. Easy to use and easy to fit, tough and reliable. Opens and closes your chicken coop using an adjustable light sensor.
No calibration necessary, works straight out of the box! Unique robust mechanism, patent pending.
The Brinsea ChickSafe Eco is a tough and reliable system for automatically opening your hen house door in the morning and closing your hen house door as light levels drop in the evening, keeping your birds safe giving you peace of mind.
The ChickSafe Eco is battery powered (supplied) and easy to fit to any hen house with a vertical sliding door. Simply fix two screws into your hen house (supplied) and attach the cord to your existing door. No manual calibration is necessary: the ChickSafe Eco automatically adjusts to the height of your hen house door.
The ChickSafe Eco is tough and can raise and lower any vertical door from 300 grams to 4 Kg in weight. It works by detecting lowering light levels as night falls and closes the hen house door, as light levels increase in the morning the door is automatically opened. The sensitivity of the falling light level is user adjustable and the software looks for slow changes in light so isn't affected by car headlights at night, for example. The Brinsea ChickSafe Eco has an indicator to show that the door is open, closed, battery low or fault alert. It features 'auto-stop' if a chicken is obstructing the door.
Brinsea's door openers are weatherproof, work in extreme weather conditions and are made from UV resistant materials.
Brinsea ChickSafe hen house door closers can be used with your existing sliding door or Brinsea's ChickSafe Hen House Door (part number CS005).
Like all Brinsea's products, the ChickSafe Eco has a FREE 3 year guarantee, subject to online registration.
Key features:
Easy to fit - self-calibrating
Works straight out of the box!
Uses 4 x AA batteries (supplied)Typical battery life 1 year
Door closed indicatorSafety sensor
Adjustable light sensitivity (for closing)
Headlight / lightning timing delay
Lifts a door weighing between 300 grammes and 4 Kg
Unique robust mechanism, patent pending.
Battery level indicator
Settings are retained when you need to change the batteries
System LED light visible from approx. 100m
Works in extreme weatherOperates from -20°C to +50°C (-4°F to 122°F)
Weatherproof casing made from UV resistant materials
Customer support online, by email or phone
FREE 3 year guarantee, subject to online registration.
Servicing options outside of guarantee
Made in Great Britain
Features Brinsea's unique robust mechanism, patent pending.
The Brinsea ChickSafe Hen House Door Openers are subject to EU Design Registration No: 007041611-0001
Applicable Product Categories
Manufacturer Profile
Brinsea Products Ltd
Home & Living / Pets