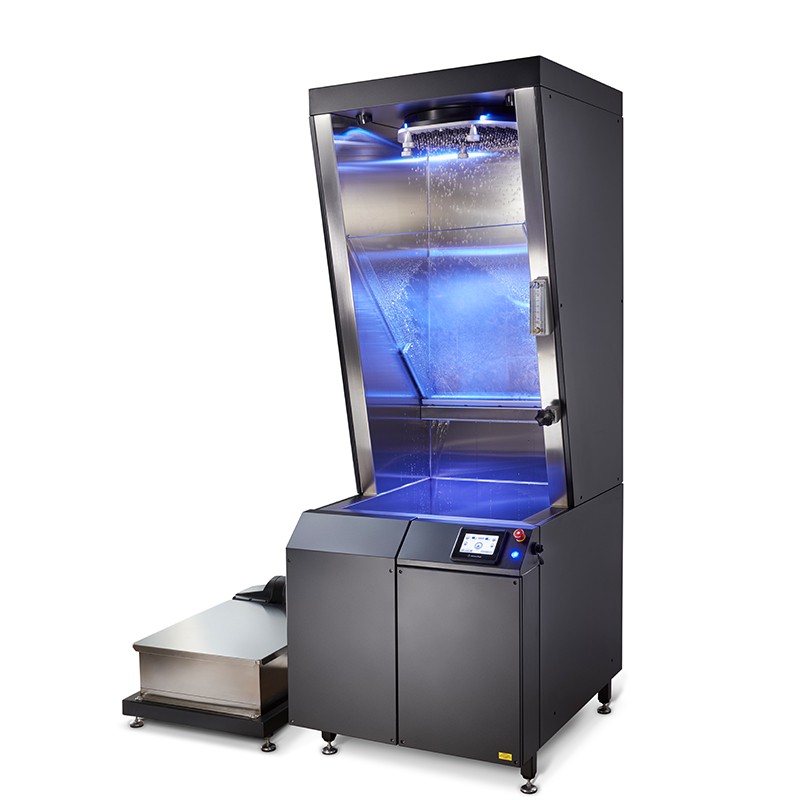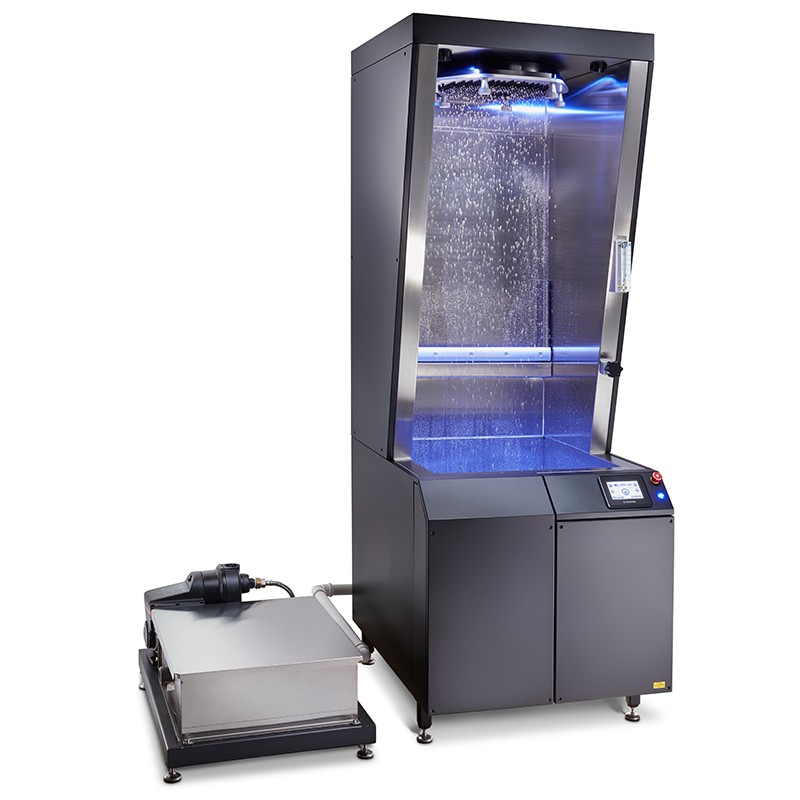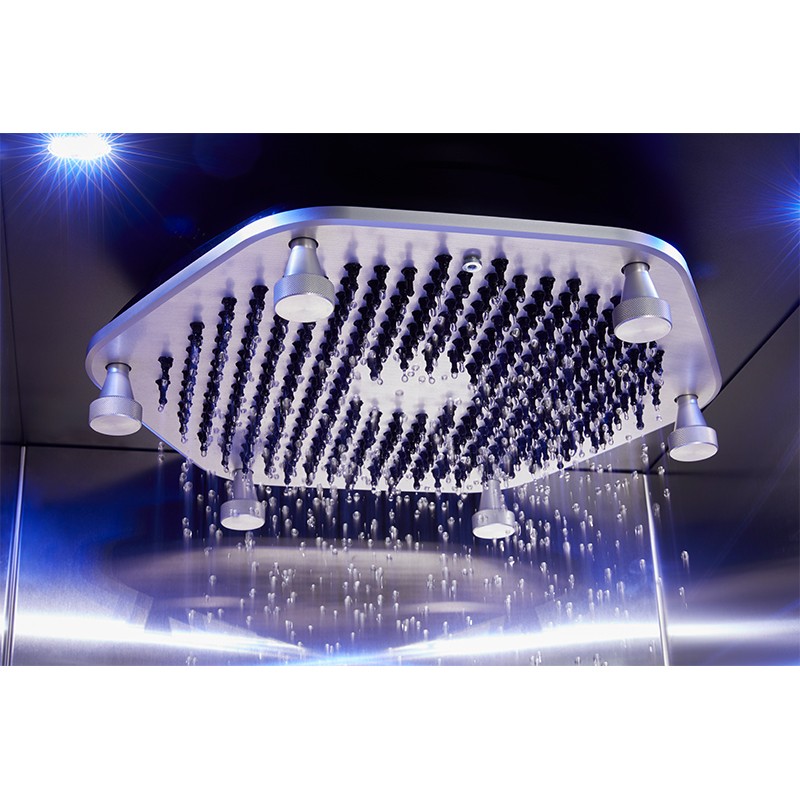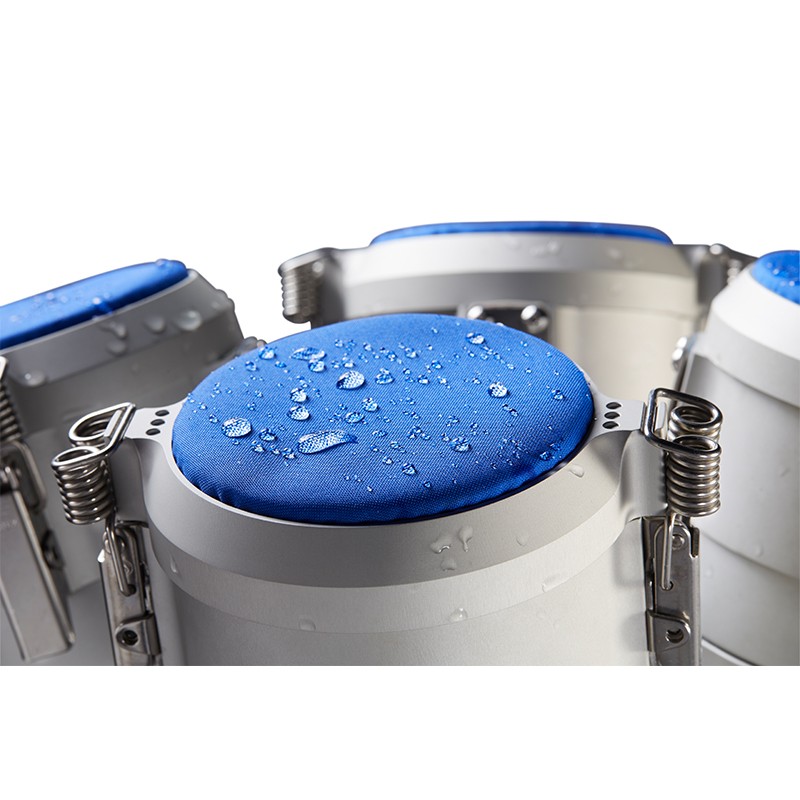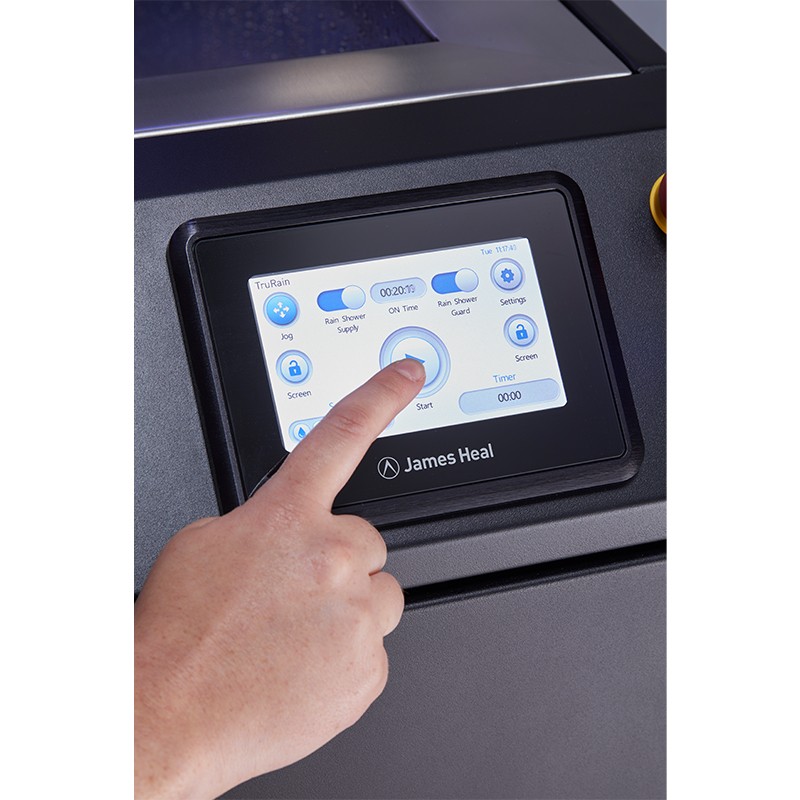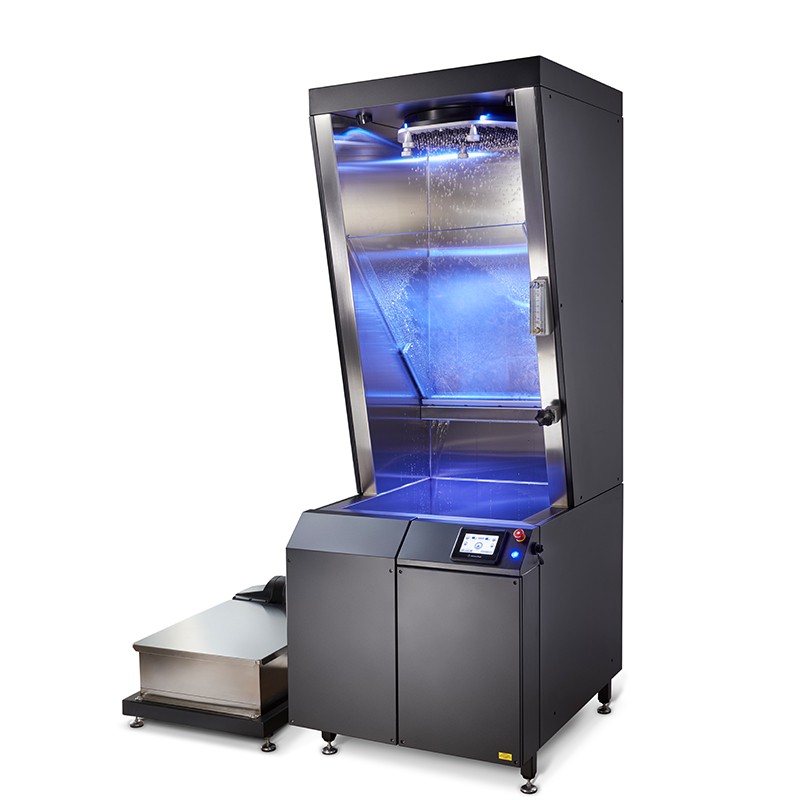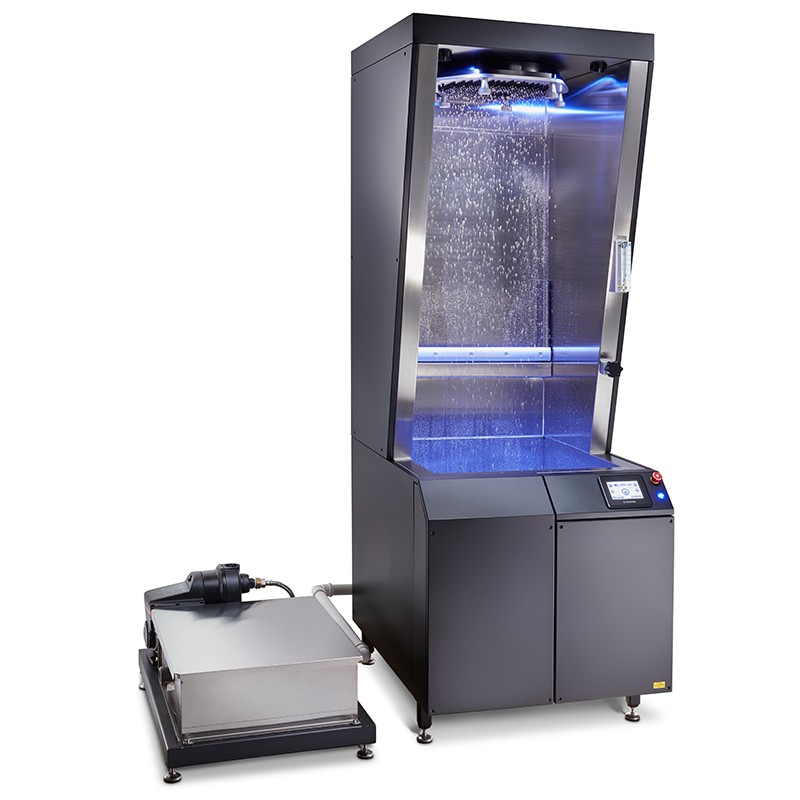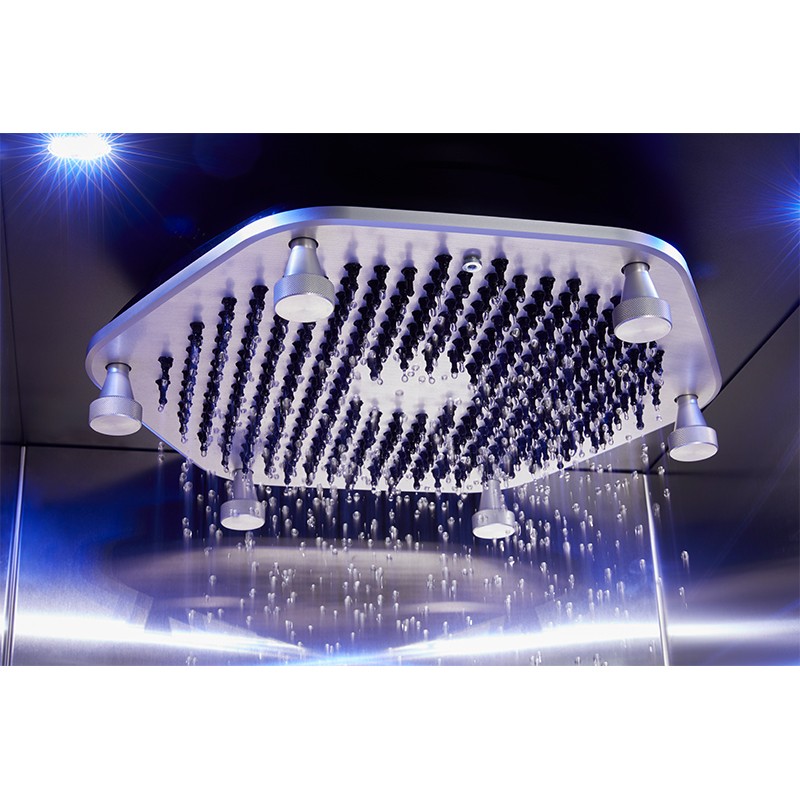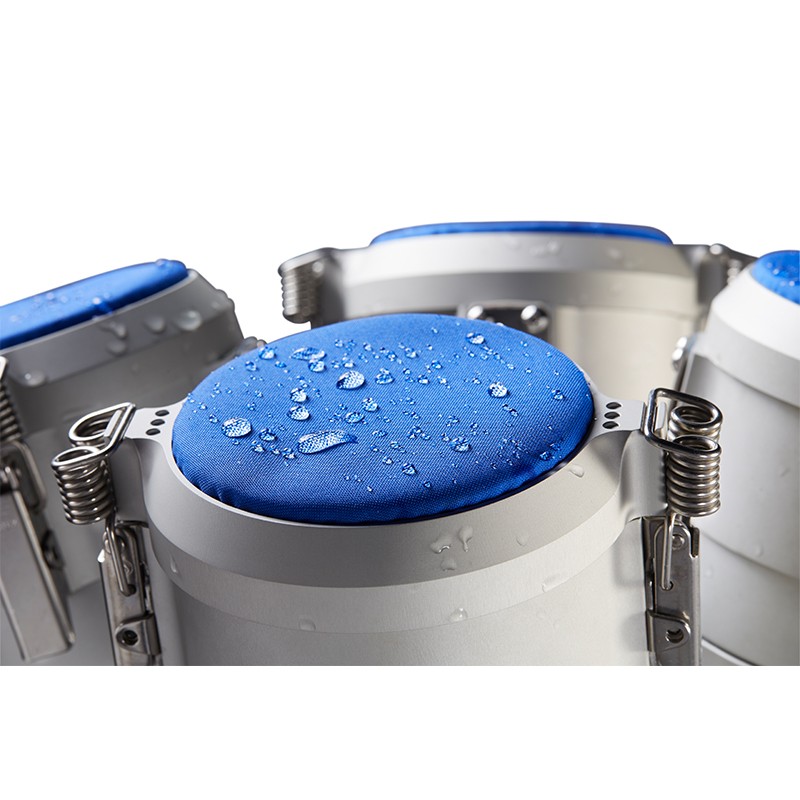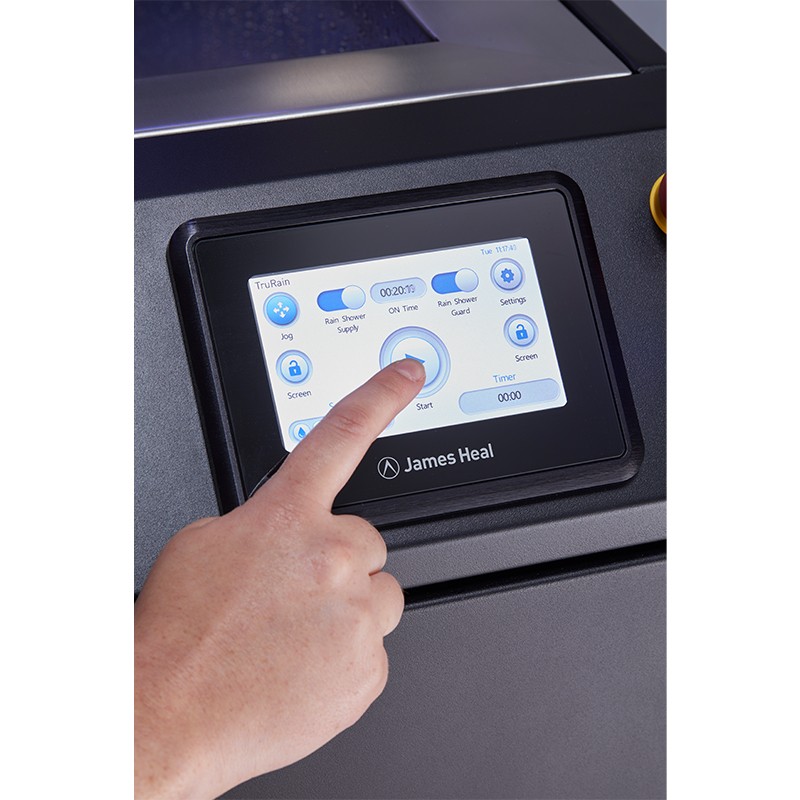 Product Buying Options
Additional Sales Information: James Heal are a truly international business, with established, long term relationships with agents and distributors the world over. Click here to find your local agent: https://www.james-heal.co.uk/global-network/
Product Description
TruRain is the definitive Bundesmann tester, an artificial rain shower testing instrument for determining the water repellency of textiles. It is designed with precision in mind, to reduce inconsistency and improve the accuracy and repeatability of results.
Automated Shower Guard
An integrated, automated shower guard diverts the water flow before and after each test to keep the operator dry when inserting and removing the specimens.
Easy to Maintain
The 300 evenly distributed nozzles, which produce rain drops for the test, are easy to clean and maintain. The nozzles can be primed, a process of forcing high pressure water through the system to ensure no blockages.
Standard Compliance
TruRain can test to ISO 9865 - Determination of water repellency of fabrics by the Bundesmann rain-shower test. TestWise Touch can be set to warn the user when they are deviating from the standard.
TestWise Touch
Our TestWise software is user friendly, automating the process of testing and alerting the user of when to grade the specimens based on the ISO standard.
Applicable Product Categories
Manufacturer Profile
PPT Group UK Ltd
Engineering / Machinery